The 2020 Subaru Outback Onyx will soon be released and we cannot wait to start test driving with our customers. Subaru has produced the safest, most powerful, and most attractive Subaru Outback model to date. The 2020 Subaru Outback in near Mobile AL is poised to become a favorite for adventurous types who go wherever the fun takes them, even if it means going off-road and into untamed territory.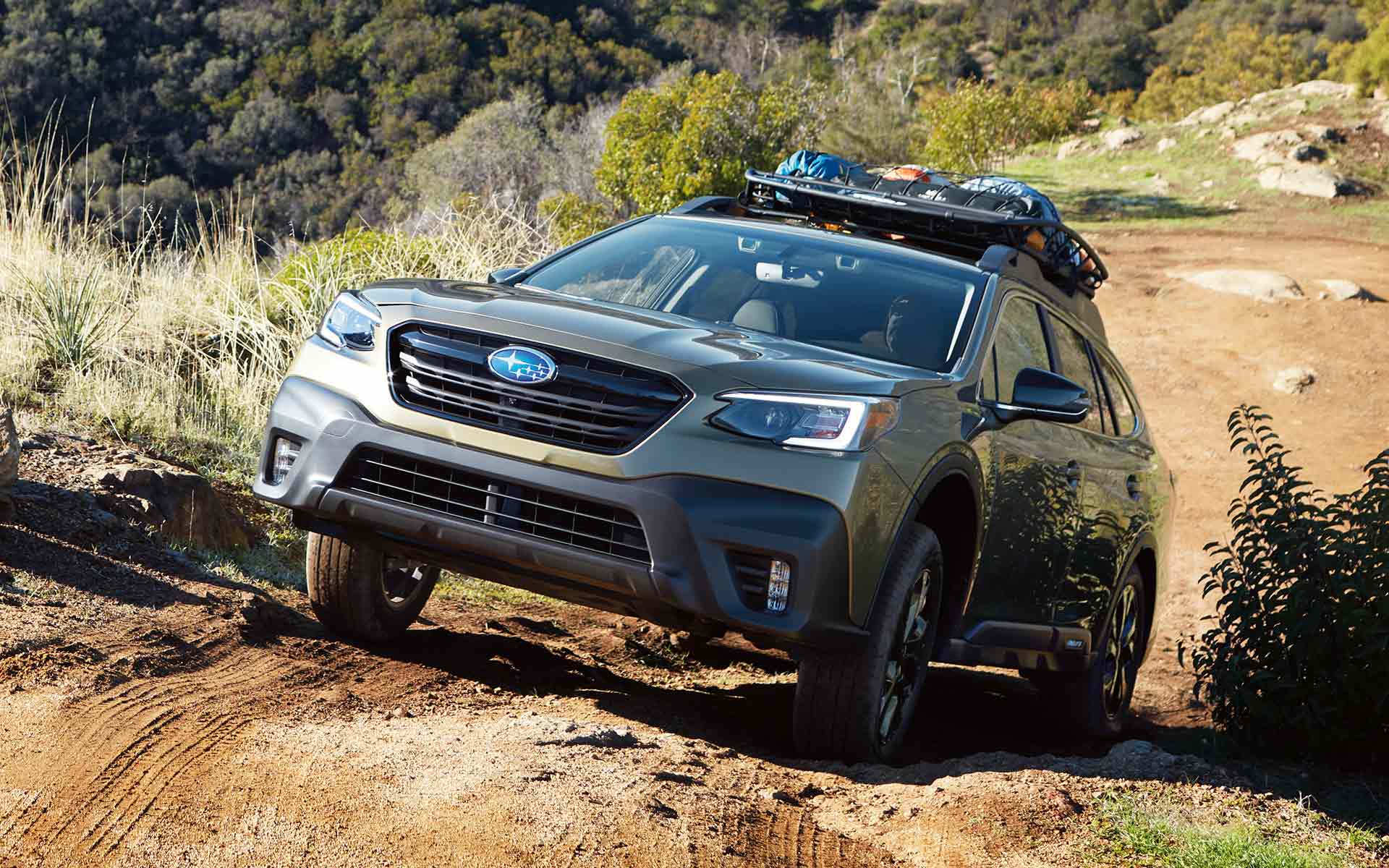 Safety is a Priority with Subaru
The Subaru Outback was first introduced in 1995 and has since gone through some major transformations to make it the Outback we know and love today. As with all Subaru models, safety is a number one priority.
When we were checking out the specs of the new Onyx edition, we were blown away at all the safety details Subaru put into place. Without further ado, let's explore some of these outstanding safety features and how they benefit drivers.
· Subaru EyeSight Driver Assist Technology – This system monitors traffic flow and fully optimizes the cruise control, according to traffic movement. This system consistently monitors the vehicle's positioning and warns drivers if they stray outside of their lane. EyeSight has been proven to reduce rear-end collisions with injuries by up to 85%.
· Steering Assist – This is a safety feature that is especially beneficial on long drives. With the installed cameras, this vehicle is constantly helping drivers to remain in their lane and steer more effectively around curves. The vehicle does not drive itself, but it certainly reduces the strain on drivers.
· Driver Focus Distraction Mitigation System – This is one of the coolest aspects of the Subaru safety features. Driver Focus uses infrared and facial recognition technology. The system consistently monitors the driver's face for signs of distraction or fatigue and offers a warning if necessary. Subaru released this new technology in 2019 and it has been a customer favorite ecer since. The system can even determine if you are unresponsive and will contact an ambulance.
· New Front View Monitor -The 2020 Subaru Outback near Mobile AL will come equipped with a new front view monitor. With this monitor, drivers will be able to view a full 180-degrees around the front of their vehicle. This view extends all the way from the side blind spots to the front of the vehicle. Drivers will enjoy being able to park more effectively and observe traffic as they are driving.
We love Subaru EyeSight and the other safety features that are included with the 2020 SubaruOutback Onyx. It is clear Subaru has placed safety as their biggest priority. It is almost like you have a driver assistant sitting beside you and watching out for potential dangers at all times.
Features of the Onyx
Engine:
If you are looking for power, the Onyx certainly delivers. A 260-horsepower direct-injection turbocharged Subaru BOXER engine powers the Outback Onyx Edition XT®. This engine will take you anywhere you want to go.
The Onyx delivers 277 pound-feet of torque for an incredibly powerful ride. Best of all, you can still get up to 30 mpg highway miles.
Subaru has also added more towing ability than ever before. The Onyx has a 3,500-pound towing capacity. Imagine the possibilities this offers.
Wheels and Tires
The Onyx comes standard with all-wheel drive, so the vehicle remains stable in all types of conditions and terrains. The Standard dual-function X-MODE® keeps the wheels stable and gives drivers the maximum level of traction, even in ice or mud.
Speaking of tires, the Subaru Onyx Edition XT offers black alloy finished wheels. This finish is also found on the mirrors and rear badge.
Interior
Subaru even continued this design theme on the interior with two-tone StarTex™ water-repellent upholstery. Beverage spills will bead right up and not leave behind stains. The Onyx surrounds you in water-repellent upholstery, so you will never have to worry, no matter how rigorous your next adventure becomes.
Let's talk about the interior of the all-new 2020 Subaru Outback near Mobile AL. The most noticeable aspect of the dash is the 11.6-inch STARLINK multimedia touchscreen. This is the screen that creates all the magic and with just a touch. Here, you can fully customize your entertainment with Apple CarPlay® and Android™ integration.
Adventure Awaits
Subaru has geared this vehicle towards those who love the outdoors. Every feature and detail has been planned with the outdoor adventurist in mind. The 180-degree monitor lets you always see in front of the vehicle. This is not only perfect for parking and traffic but also helps to ensure you know the path ahead is clear.
Subaru even included a full-sized spare tire, so nothing will stop you from enjoying the adventures that lie ahead.
Other 2020 Outback Models
We are also excited about the other 2020 Outback models that will soon be arriving. We know our customers cannot wait to start test driving these new models and check out their impressive features.
Outback Touring
The Outback Touring offers a sophisticated ride with features that must be experienced. From the beautiful Nappa brown leather to the heated steering wheel, this is the ultimate in luxurious vehicles. The Outback touring keeps you comfortable all year long with heated and cooled seats. Subaru even added heated seats for the back row. Other 2020 models include the following:
· Outback Premium
· Outback Limited
· Outback Limited XT
· Outback Touring XT
There is a new 2020 Outback for every driver. We truly feel the 2020 Outback is the most comfortable and intuitive of all. We know you will love the safety upgrades, the high 8.7-inches of ground clearance, and the raised roof rails that now offer enhanced tie-downs.
With the back seats folded down, you will have up to 75.7 cubic feet of cargo space. With the rear seats in their upright positions, the cargo area is the Subaru standard of 32.5 cubic feet.
Bottom Line
We have fallen in love with the 2020 Subaru Outback Onyx Edition and we know you will too. This is the perfect wagon for those who cannot get enough adventure. Every Subaru Outback comes with free adventure that is just waiting to be experienced. Contact us now to schedule a test drive.