The 2022 Subaru Love Promise Customer and Community Commitment Award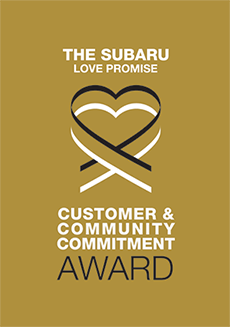 We've been nationally recognized for our dedication to our customers, our community, and the Subaru Love Promise.
We're honored to receive the 2022 Subaru Love Promise Customer and Community Commitment Award. This award nationally recognizes elite Subaru retailers who provide an exceptional customer experience at every interaction with Subaru. These retailers have also demonstrated an outstanding commitment to supporting passions and causes in their local communities in important areas such as the environment, community, health, education, and pets.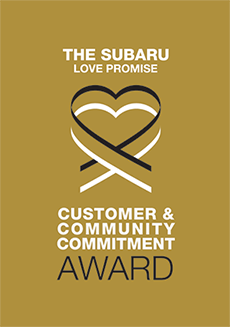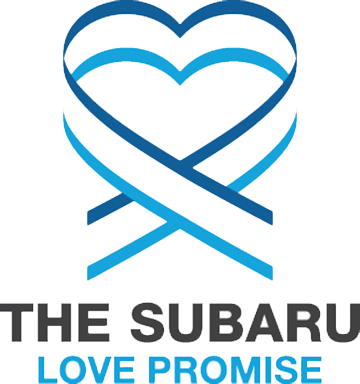 What is the Subaru Love Promise?
Subaru and our retailers believe in making the world a better place and the Subaru Love Promise is our vision of respecting all people. This is our commitment to show love and respect to our customers and to work to make a positive impact in the world.
How is Baldwin Subaru dedicated locally to the Love Promise?
Our Love Promise can be seen in various partnerships with local charities and non-profits. We're grateful for the opportunity, not only to be a part of our community, but to serve it as well.
ASPCA, St. Tammany Department of Animal Services, Northshore Humane Society, Mardi Paws x Scott's Wish, Big Sky Ranch
Pine View Middle School, St. Peter Catholic School , Covington High School, Archbishop Hannan High School, Fontainebleau High School, Saint Paul's Catholic School
Northshore Food Bank, Covington Rotary Club, Feeding the Needy, Safe Harbor, United Way, Battle-Scarred Motorsports
Mary Bird Perkins Cancer Center, The Blood Center, New Heights Equestrian Therapy, HOGS for the Cause
Love Promise Stories from Baldwin Subaru
Subaru and Baldwin Subaru believe in making a positive impact on the communities in which we live and work. We uphold that belief through our Love Promise Community Commitment. Every month, we select inspiring stories from customers and partners from around our area who strive to support our collective commitment and feature them here
Baldwin Subaru Brings Christmas to the Shelter - Penny B
When we needed help "Unleashing Joy" for the hundreds of homeless pets at our parish's no-kill, high-intake animal shelter, St. Tammany Parish Department of Animal Services, we turned to our longtime supporters at Baldwin Subaru. Not only have they never said no, but they also always go above and beyond what we ask of them. This holiday season we asked the community to donate Christmas presents for the 130+ pups waiting on a forever home. By a Christmas miracle, four of Santa's little helpers from Baldwin Subaru came, not in a sleigh, but in a Subaru Crosstrek loaded with over 300 toys and beds for all the shelter animals. The toys and beds were unloaded in the play yard, where we had the dogs come out one by one to select their present. Seeing the sheer joy and excitement from each dog running up to a huge pile of toys was an uplifting experience that warms your heart. These simple acts of kindness make all the difference for these animals that spend their days, months, or years waiting for a loving home. "It is our Love Promise commitment to show continuous support to our community partners and spread joy in whatever way we can. Watching the dogs sniff out the perfect toy and run up to you with pure happiness after was such a rewarding feeling. The presents were certainly dog tested and dog approved!" stated Lindsey, Baldwin's marketing director. We can never express our gratitude enough to Baldwin Subaru who goes above and beyond with any request we have, and for making a difference in their community. Thank you for spreading Christmas joy at the shelter to the pets that need it most.
---
Baldwin Loves Their Employees! - Lindsey R
This year Baldwin Subaru hosted our first annual Christmas Party. During our catered lunch we announced achievements and went over the Love Promise Moments created over the past year. During this time, we announced Baldwin Subaru's Employee of the Year, also known as the Richard Guidry award. This award was created in honor of our employee of 13 years who sadly passed away last year. We have lots of new employees who never had the pleasure to meet him, but Mr. Guidry was described by his customers and friends as kindhearted, friendly, and personable. He was the type of person who could strike up a conversation with anyone and chose to work up until the day he passed. His co-workers described him as one of a kind, unique, generous, warm, thoughtful, charming, the "original happiness coordinator," and irreplaceable. These are the types of qualities that we as a business value and co-workers loved. When selecting our first-ever recipient of the Richard Guidry award – we couldn't think of anyone more deserving, who amplifies this behavior every day that they come to work than Ed Greenwald, who has been with us for over 27 years. The entire staff enjoyed the occasion and appreciated the recognition. We plan to continue to add these types of events throughout the year to show our appreciation and commitment to our employees.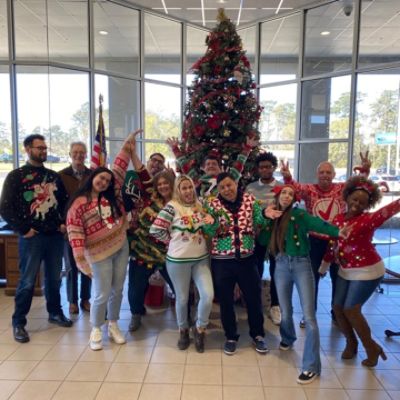 ---
Safer with Subaru - Gabi G
I ran a red light and was t-boned on the driver's side of my Subaru Crosstrek. I was stuck in the driver's side but immediately the Subaru assistance contacted me through the car and called 911. They explained everything to the operators, I did not have to do anything. I crawled out of the passenger's side and just had some glass and scratches from the glass shattering on my legs and neck. My 2 month old puppy was also with me but he was fine, just a little shaken up. I was immediately taken to the hospital. When I arrived I was asked multiple times what happened and what I was driving. When I told them it was a Subaru they told me that it should have been a lot worse and if I were driving anything else I could have been seriously hurt. My parents made sure the next car I got was a Subaru. We searched for Crosstreks and finally found one at Baldwin Subaru. They made our experience effortless and easy. I am so grateful for the safety that Subaru offers and will never drive another car.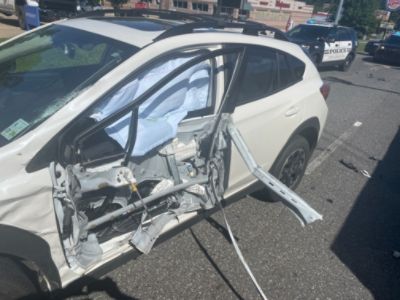 ---
I love my Subaru Outback! - Josh V
Recently, I was in a wreck and totaled my vehicle. After the horrifying experience, I started researching the safest cars on the market. Subaru kept showing up at the top of the list. I decided to visit Baldwin Subaru, and after a test drive, my salesman David helped me order a Subaru Legacy Sport. The process was easy, and he updated me weekly on the status. Unfortunately, the vehicle I ordered kept getting pushed back. I needed something immediately, and David informed me that an Outback was coming in sooner that might also fit my needs. While waiting for my car, I had been driving a Subaru Outback rental and fell in love. Let's just say God is great. I feel like the vehicle David had chosen for me was even better than the one I ordered. In the end, be patient and polite - good things will come. Thank you again, David!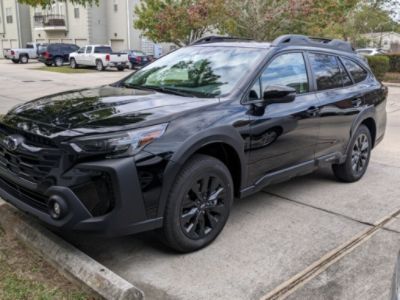 ---
Baldwin Subaru supports our mission of helping people and pets - Denise G
Helping people and pets since 2008, our Mutts to Models Charity Gala is an opportunity to raise much-needed funds for our programs and services, and showcase pups up for adoption, or some we have helped from our local shelter. This year's gala was hosted by one of the hottest duos on TV right now, CBS SEAL Team actor Justin Melnick and his dog Dita the Hair Missile! Melnick, who portrays Brock Reynolds, and his dog Dita, better known as Cerberus in SEAL Team, have spent years contributing their time and personal resources to many veteran causes. The Duco Project, one of our gala beneficiaries, makes sure that no military handler has to make a decision for their beloved K9 partner based on their finances. Until there is a time when there is a "Doggie VA" providing medical care for these K9s that have saved countless soldiers' lives, the Duco Project (named after 29 yr. special ops combat veteran Rick Hogg's beloved K9 Duco) promises to fill the void. The amazing event raised hundreds of thousands of dollars for Scott's Wish, our 501c3 arm of Mardi Paws helping sick people, homeless pets, and a very brave pack of dogs! We are so thankful to the Baldwins and Baldwin Subaru, for their continued support and sponsorship of events like our Mutts to Models Charity Gala.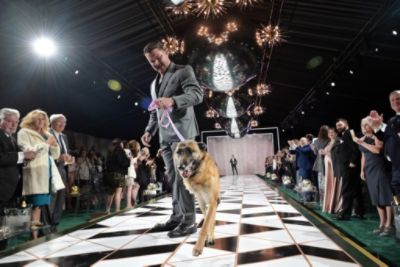 ---
Feeding the Needy - Dustin R
Feeding the Needy began in 2002 by Rotary Club of Covington members to provide food on Christmas day for families in need on the Northshore. We learned that The Northshore Food Bank was only serving around sixty families at that time. "Feeding the Needy" was started as a way to ensure that school children who, while the schools are closed, do not have guaranteed meals, were able to have a true holiday meal and food to last through the school vacation. Since the project began, volunteers from all over our community join members of the Rotary Club of Covington to prepare Christmas boxes that include a 16-to-18-pound cooked turkey with numerous side dishes and dessert. Each box has enough food to feed a family of four to five; larger families receive additional boxes. On Christmas morning, Rotarians and other community volunteers hand deliver the boxes to the homes of the families identified as in need. In the past ten years, we have served an average of 1500 families and over 6000 people -- and unfortunately the need continues to grow. Our annual FTN Fundraising Luncheon in November is our largest source of donations for this program. For the past 20 years, our community partner Baldwin Subaru has supported this mission. Thanks to their generosity we were able to provide over 1,500 turkeys to people in need this Christmas.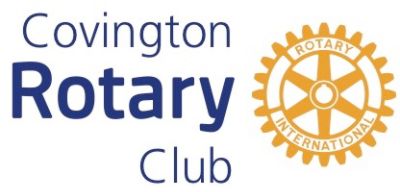 ---
Boy Scout Troop 562 Earns their Automotive Merit Badge at Baldwin Subaru - Patrick J
Troop 562 is a year-round, boy-led, Boy Scout Troop with 19 members that is chartered by First United Methodist Church of Slidell, LA. Founded in 2000, Troop 562 has become a well-known and popular Troop in Slidell for its Leadership and its "can do" attitude. We are also proudly recognized as the first and only troop that allows boys and girls in the Slidell area. To further the education of our troop and to obtain a new merit badge, we solicited the help of our local Subaru retailer. The Boy Scouts of America offers an Automotive Maintenance Merit Badge that is summarized as: "The merit badge is designed to cover all aspects of automobile ownership, operation, and maintenance. It is earned through a combination of classroom learning, hands-on experience in the workshop, and some work at home." The scouts were first educated about general maintenance and the many systems of a vehicle by reviewing the owner's manual of a 2023 Subaru Crosstrek Sport during a weekly Troop meeting. Ten scouts then attended a hands-on workshop at Baldwin Subaru in Covington, LA with a Subaru Certified Master Technician named Jesse. He donated 6 hours of his time to this workshop that included learning about engine theory, fuel systems, electrical systems, cooling systems, transmissions, brakes, and tires. The scouts had hands-on experiences changing oil, rotating tires, and reviewing the systems they had learned about. In addition, we reviewed diesel, turbos, hybrid cars, anti-lock braking, traction control, and airbag operation. "It was my pleasure to teach the troop an introduction course in automotive maintenance and further their education in what I have made a career out of. I take pride in introducing the Subaru brand to anyone, but to introduce the troop to all the new bells and whistles Subaru has to offer was something special. I was pleased with the knowledge they all absorbed and hopefully showed them a piece of what the Subaru brand means to me." stated Jesse, Baldwin Subaru's Certified Tech. At our follow-up meeting, we also looked at careers in the automotive industry including manufacturing, maintenance and repair, and sales. The Automotive Maintenance Merit Badge is important for the scouts to learn how to take care of their cars for safety before they begin driving. Ethan, who attended the workshop, stated, "Seeing all the tools the technicians use to work on the cars was really neat". Thank you, Baldwin Subaru, for inviting us into your shop, educating the troop, and helping us gain a new badge!
---
We are blessed. - Donna L
On behalf of the children and families, I offer my gratitude for your Golf Sponsorship valued at $1,200 for this year's Lee Alexius Blue Heron Cup Tournament. Because of your support, meaningful work on critical social issues affecting children, families, and communities will continue to be our priority. I am humbled by your generosity and be assured that the YMCA will continue to add quality, value, and fulfillment to people's lives - reaching those most in need of help. Every child that ventures through our programs will depart with deepened positive values. They will benefit by being committed to learning and motivated to help others in need. It is because of your support, these children will be exposed to positive influences, become more active, choose healthier lifestyles, and be influential on all those who follow. I am grateful for your commitment to others and appreciate of your willingness to support our Y's mission. Thank you, Subaru!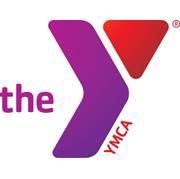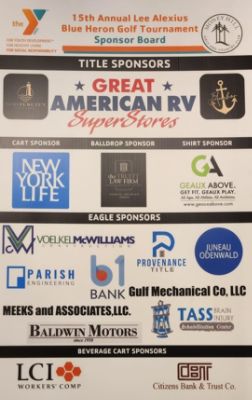 ---
We value your support - David M
Thank you for supporting St. Jane de Chantal Knights of Columbus Council 12529 golf tournament. Because of your support we are able to perform service projects that build our community together. Thank you, Baldwin Subaru.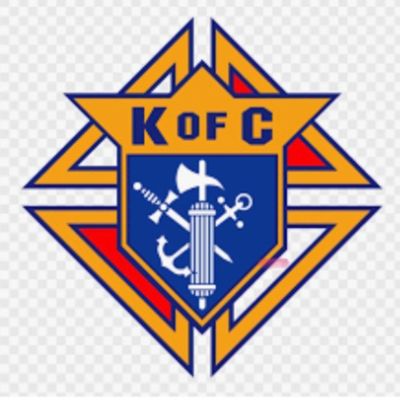 ---
My Subaru saved my life - Nicole P
I was in an accident where I was hit by a car going 60 mph while driving my beloved Outback. The car hit the drivers side door and somehow I only broke my arm. I truly think my Subaru saved my life and saved me from far worse injuries. When my mom saw the totaled Outback so told me I could never drive anything other than a Subaru and I agree with her!! I just picked up my brand new Outback 😍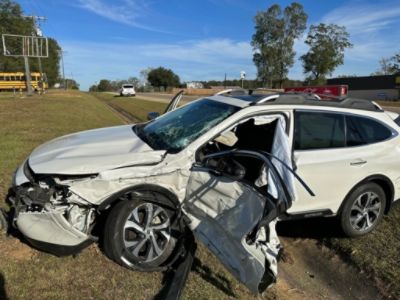 ---