The 2022 Subaru Love Promise Customer and Community Commitment Award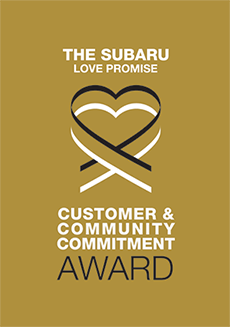 We've been nationally recognized for our dedication to our customers, our community, and the Subaru Love Promise.
We're honored to receive the 2022 Subaru Love Promise Customer and Community Commitment Award. This award nationally recognizes elite Subaru retailers who provide an exceptional customer experience at every interaction with Subaru. These retailers have also demonstrated an outstanding commitment to supporting passions and causes in their local communities in important areas such as the environment, community, health, education, and pets.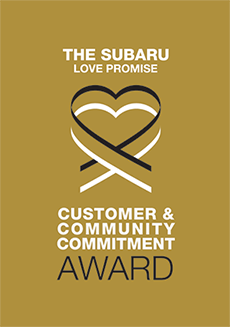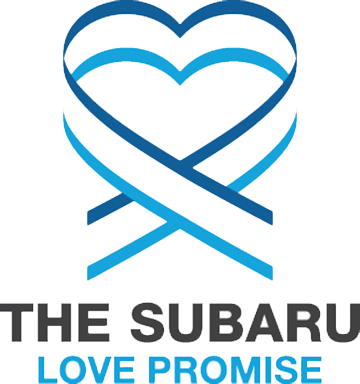 What is the Subaru Love Promise?
Subaru and our retailers believe in making the world a better place and the Subaru Love Promise is our vision of respecting all people. This is our commitment to show love and respect to our customers and to work to make a positive impact in the world.
How is Baldwin Subaru dedicated locally to the Love Promise?
Our Love Promise can be seen in various partnerships with local charities and non-profits. We're grateful for the opportunity, not only to be a part of our community, but to serve it as well.
SPCA, St. Tammany Department of Animal Services, Northshore Humane Society, Mardi Paws
Northshore Food Bank, Covington Rotary Club, Feeding the Needy, Safe Harbor, United Way
Mary Bird Perkins Cancer Center
Love Promise Stories from Baldwin Subaru
Subaru and Baldwin Subaru believe in making a positive impact on the communities in which we live and work. We uphold that belief through our Love Promise Community Commitment. Every month, we select inspiring stories from customers and partners from around our area who strive to support our collective commitment and feature them here
Teachers' Cars Get Serviced at School - Seu L
Baldwin Subaru takes teacher appreciation to a new level! Pine View Middle School was excited to welcome the Baldwin Mobile Service team on campus when they offered to service the vehicles of our 95 staff members. This offering was extremely helpful to the teachers because it can be nearly impossible for them to get to a service appointment during the school week. The idea was sparked days prior to the event by a conversation between Lindsey, the Marketing Director, and Kathy, the Service Manager at Baldwin Subaru. "I sat down with Kathy and asked what coupon we wanted to run for Teacher Appreciation Week, '' says Lindsey "we almost went with a generic percentage off of the service when we got the idea". How many teachers can actually get to a service appointment during the week? The only option is to spend one of their off-days sitting in the service waiting area. "After the last 2 years they've experienced, they deserve to spend every minute of their time doing something they love, not waiting for an oil change," said Lindsey. The Baldwin team set up in our teacher parking lot and provided free multi-point inspections, fluid top-offs, and inflated tires. The technicians noticed that one teacher's oil needed to be changed immediately. They could not get in touch with her to approve the cost as she was busy teaching. They decided to service her vehicle at no cost to ensure her car ran safely. She was so grateful that they took care of this for her! All of the teachers of Pine View Middle appreciated the one-of-a-kind event. Thank you, Baldwin Subaru!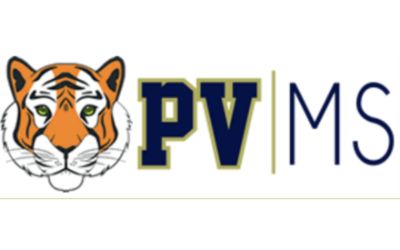 ---
Baldwin Subaru sponsors Poochella adoption event - Denise G
792 animals in the past 60 days. That's the number taken in by St. Tammany Parish Dept. of Animal Services, our parish's only open admission shelter. Baldwin Subaru stepped up to recently sponsor Poochella, an open house and reduced-fee adoption event to get some of the pups out of the shelter and into loving homes. Unbelievably the shelter received a "no-kill" designation in 2021 with a live release rate of 97%, unheard of for such a high intake facility, and Baldwin Subaru's continued commitment plays a big part in the shelter's success story. From the owners on down, Baldwin Subaru should be commended for the support they show homeless animals in our community.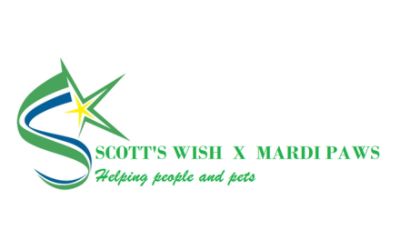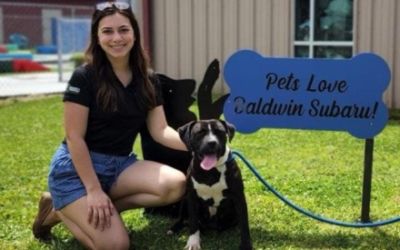 ---
Baldwin Feeds a Family of Four for a Year - Yvette R
The Northshore Food Bank is thankful for Baldwin Subaru's support of our 20th Annual Golf Tournament. Through their sponsorship, we will be able to provide food to a family of 4 who live on the Northshore for one year! Additionally, this event will help fund our efforts to build a community garden attached to the food bank. We extend our sincere appreciation for Baldwin Subaru as they continue to show love to our organization and community.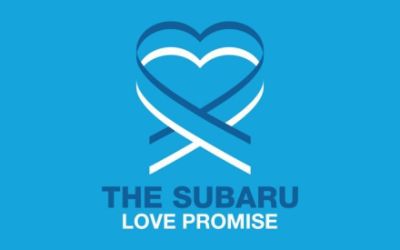 ---
St. Peter Catholic School loves our sponsors! - Nicole S
Thank you Baldwin Subaru for your GRAND sponsorship of our 2022 Party at the Pavilion. Thousands of visitors from the surrounding area came out to celebrate the 40th anniversary of our school fair! The success of this fundraiser generated income that will allow our school to make continued improvements both inside and outside of our classrooms. This year, specifically, funds raised will be used to continue updates that are being made to our physical campus. As always, a portion of the funds raised will continue to support tuition assistance. We could not host this event with out partners like Baldwin Subaru!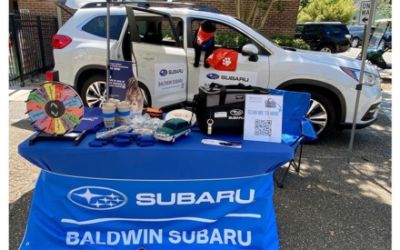 ---
Baldwin Fills Our Free Library - Seu L
Thank you, Baldwin Subaru, for surprising Pine View Middle School with 5 boxes of books for our Little Free Library! Studies prove that the more books in or near the home, the more likely a child will learn and love to read. Baldwin's donation added a new variety of books to our collection that the children in our community are sure to love.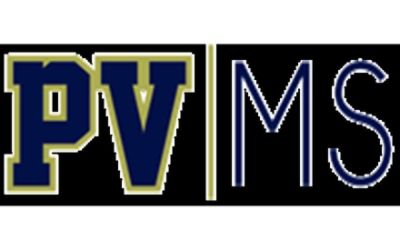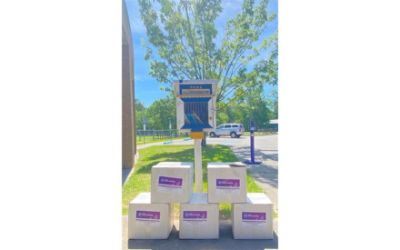 ---
Baldwin Subaru Loves Their Employees! - Lindsey R
Baldwin Subaru is always looking for ways to boost morale in our dealership because we understand that our industry's work can be stressful. We believe that our employees deserve the same commitment that we share with our community and customers. That is why we surprise our valued employees with team-building events, cornhole competitions, Easter egg hunts, and most recently, a crawfish boil! We decided to close early and invited spouses and children to join in on the fun. It is important to our company culture to continue to strengthen bonds and make this an enjoyable environment for our employees to work in. We know that our employees enjoyed the break and we enjoyed the smiles it brought to their faces!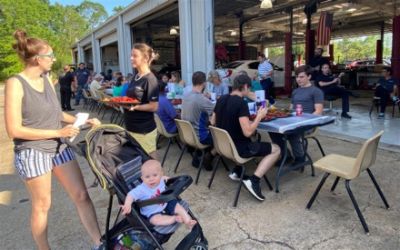 ---
7,000 lbs of Paper Recycled from Earth Day Event - Priscilla F
Keep Covington Beautiful is very grateful to Baldwin Subaru for sponsoring our annual Earth Day event, Paper Shredding Day, for the second year! Recycling paper reduces greenhouse gas emissions and saves considerable landfill space, energy, and water consumption. This popular eco-friendly event provides secure document shredding and recycling at no cost to Covington residents. Ten volunteers worked together to direct the drive-thru-style event and unloaded 325 boxes of paper from 149 vehicles, two bicycles, and one golf cart. These efforts resulted in 7,000 pounds of paper being collected and diverted from the local landfill! Each ton (2000 pounds) of recycled paper can save 17 trees, 380 gallons of oil, three cubic yards of landfill space, 4000 kilowatts of energy, and 7000 gallons of water. We estimate that our partnership during Subaru Loves the Earth month saved 52 trees, 1,140 gallons of oil, nine cubic yards of landfill space, 12,000 kilowatts of energy, and 21,000 gallons of water! Baldwin's help in promoting the paper shredding event and their donation to KCB helped us reach more residents and educate the community on the importance of recycling. Thank you, Baldwin Subaru!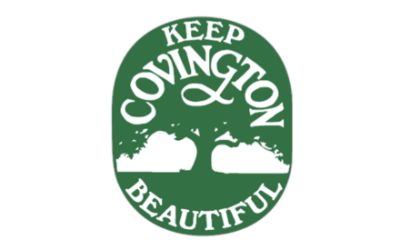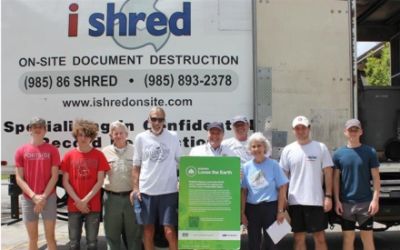 ---
Sharing the Love Changes Lives - Mike A
New Heights Equestrian Therapy was recently blessed by Baldwin Subaru and their extremely generous donation as we were chosen as the hometown charity for their annual "Share the Love" event. New Heights has been serving the Northshore and the Gulf Coast for over 20 years, providing Equestrian Therapy to children and adults with cognitive, physical, or emotional difficulties in their life. Our services benefit a variety of people including those with developmental delays, down syndrome, autism, post-traumatic stress, paralysis, multiple sclerosis, and more. New Heights also has an amazing therapy program, provided free of charge, for our military veterans. Since 70% of our riders are on scholarships, this wonderful gift from Baldwin Subaru will go towards providing scholarships for our Veterans program participants, along with scholarships in our Adaptive riding program. This will positively impact 10 lives through life-changing equine therapy over an 8-week period. Their contribution will also go towards keeping our herd of therapy horses healthy and happy. We cannot express our gratitude enough for Baldwin Subaru and their amazing gift that will truly go a long way to help all the amazing things happening at New Heights.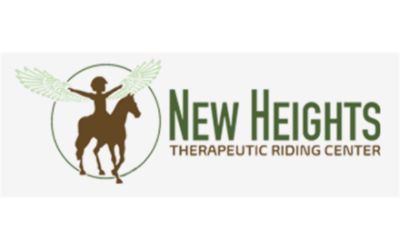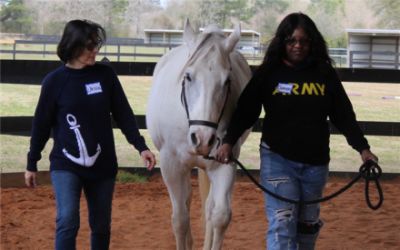 ---
Baldwin Subaru Helps Veterans Get Behind The Wheel - Jamal M
Battle-Scarred Motorsports has a mission to provide a safe space for veterans to find purpose, bond, and engage with citizens to better reacclimate to civilian life by getting behind the wheel of a race car. We do this by hosting motorsports events across the country. Our racing weekends are paid for by sponsors, meaning that a veteran who races with us will never spend a dime on this experience. Karah Behrend is a former US Airforce Veteran who, after what she thought was a routine procedure on her foot, woke up from a coma to find that she had lost movement in her legs. Instead of allowing this to hold her back, she set her mind on becoming a racecar driver. Over the years, Karah has built up a reputation for being able to drive anything. She started with smaller vehicles but dreamed of driving a V8 engine car on a professional road course. We contacted Karah to share that we had a hand-controlled V8 vehicle. The issue, however, was that the event was in New Orleans, Karah was in Phoenix, and the car was in Austin, Texas. Costs for Karah's travel, track fees, fuel, special crew, and lodging would need to be covered. Overall, we would need $10,000 to make this event possible for Karah and a handful of other veterans. We immediately reached out to our local Subaru dealership, Baldwin Subaru. Their response to the sponsorship proposal was everything we hoped it to be. The Love Promise event coordinator from Baldwin stated that "Subaru Motorsports is an essential segment of the Subaru brand, but helping people will always be the focal point. This event is exciting because it allows us to combine the two." Baldwin Subaru graciously sponsored Karah and another wheelchair-bound veteran to race alongside her in addition to helping several other veterans attend the event. Not only that, but the Baldwin team also came out to cheer the team on and gifted all of our members and their families with Subaru Motorsports swag. Due to Baldwin's contribution, both drivers attended the event and realized their dream of driving a real race car on a professional road course. Overall, the team finished 38 out of 78 cars, beating more than half the cars on the circuit! Karah later shared that this was one of the most exciting experiences of her life and wanted to thank Baldwin Subaru for providing her the opportunity to realize a lifelong dream of hers. In addition to the two racers, lifelong friendships were built with the other 22 drivers on our team. These events aren't just about the races, they're about building camaraderie between veterans, current service members, and their families through teamwork at the track. For each race, our team works together to service and pit the six different vehicles, making them part of the team even if they choose not to race. By the end of a race weekend, there is a noticeable change in each veteran that participates. Each veteran comes with their own weights - PTSD, anxiety, paralysis, etc. - but goes home a little lighter with new additions to their crucial support systems.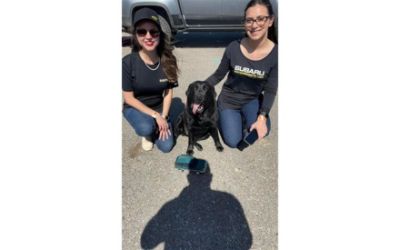 ---
Baldwin Subaru Helps Feed those in Need - Ginger K
Baldwin Subaru showed its love promise to the community by becoming the Northshore Food Bank's newest permanent donation drop-off location and hosting a month-long food drive at the dealership. They collected over 300+ food items from employees, customers, and community members. Baldwin then matched the donations that filled TWO Subaru Ascents with almost 700lbs of non-perishable food! Our monthly boxes weigh about 40lbs and feed families of four. We estimate 17 families, or 66 individuals, will benefit from the donations. We are thankful for our 20 year-long partnership with Baldwin Subaru and appreciate their contributions to the people in the community who need it the most.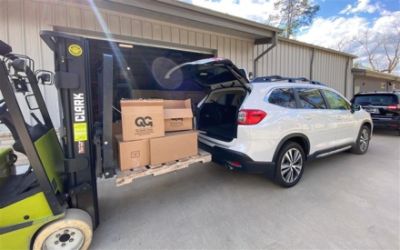 ---