The 2023 Subaru Love Promise Customer and Community Commitment Award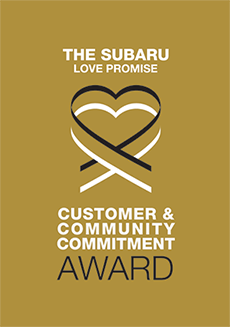 We've been nationally recognized for our dedication to our customers, our community, and the Subaru Love Promise.
We're honored to receive the 2023 Subaru Love Promise Customer and Community Commitment Award. This award nationally recognizes elite Subaru retailers who provide an exceptional customer experience at every interaction with Subaru. These retailers have also demonstrated an outstanding commitment to supporting passions and causes in their local communities in important areas such as the environment, community, health, education, and pets.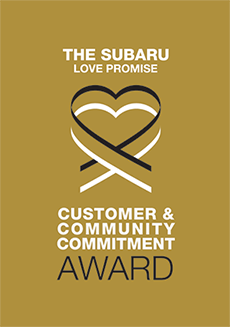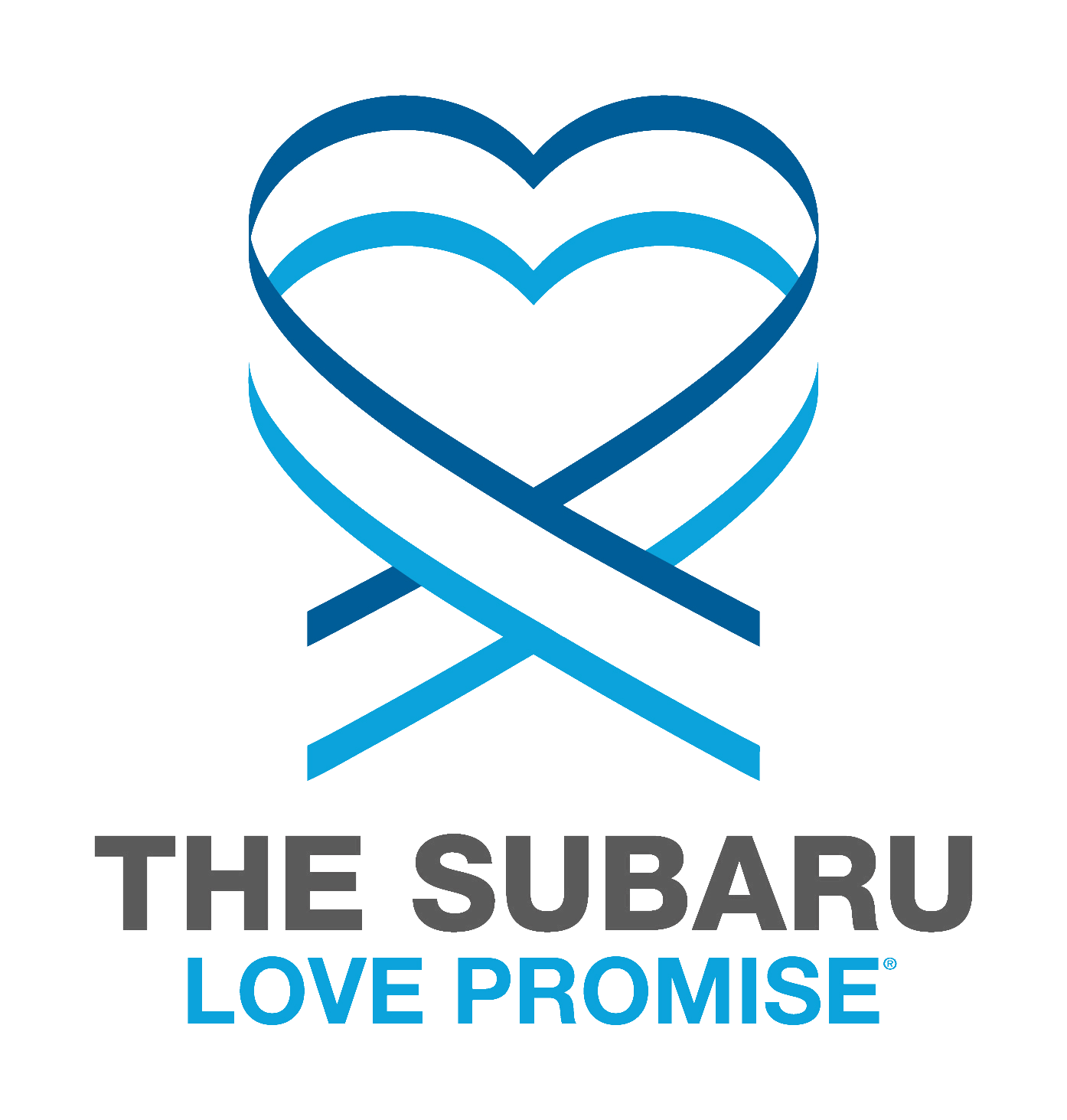 What is the Subaru Love Promise?
Subaru and our retailers believe in making the world a better place and the Subaru Love Promise is our vision of respecting all people. This is our commitment to show love and respect to our customers and to work to make a positive impact in the world.
How is Baldwin Subaru dedicated locally to the Love Promise?
Our Love Promise can be seen in various partnerships with local charities and non-profits. We're grateful for the opportunity, not only to be a part of our community, but to serve it as well.
ASPCA, St. Tammany Department of Animal Services, Northshore Humane Society, Mardi Paws x Scott's Wish, Big Sky Ranch
Keep Covington Beautiful, The Recreational Fisheries Research Institute
Pine View Middle School, St. Peter Catholic School , Covington High School, Archbishop Hannan High School, Fontainebleau High School, Saint Paul's Catholic School
Northshore Food Bank, Covington Rotary Club, Feeding the Needy, Safe Harbor, United Way, Battle-Scarred Motorsports, Habitat for Humanity St. Tammany West, Family Promise of St. Tammany
Mary Bird Perkins Cancer Center, The Blood Center, New Heights Equestrian Therapy, HOGS for the Cause, Hospice House of Slidell
Love Promise Stories from Baldwin Subaru
Subaru and Baldwin Subaru believe in making a positive impact on the communities in which we live and work. We uphold that belief through our Love Promise Community Commitment. Every month, we select inspiring stories from customers and partners from around our area who strive to support our collective commitment and feature them here
Baldwin Subaru helps restore Blue Swamp Creek Nature Trail after Hurricane Ida devastates the area - Priscilla F
On August 29th, 2021, Hurricane Ida made landfall 100 miles off the coast directly south of our community. This storm would go down as the second most destructive hurricane in Louisiana history after Hurricane Katrina, exactly sixteen years prior. Hurricane Ida caused immense damage to our area, affecting our homes, workplaces, and nature centers. Blue Swamp Creek Nature Trail was no exception, with fallen & uprooted trees blocking the trails, bridges, and damaging trail signage. As the months went by of repairing our homes and workplaces, regrowth began hiding the debris & fallen trees in the nature trail. As our mission to enhance and preserve the beauty of Covington, Keep Covington Beautiful organized a cleanup initiative to get the trail back in usable condition. We enlisted the help of a contractor to remove some of the fallen trees and other debris blocking the area. However, his fee was $4,000, and we would need assistance from the community to cover the cost. In the fall of 2022, large portions of the trail were cleared thanks to a generous donation from Baldwin Subaru. However, much of the trail restoration had to be done by hand, so we had sophomores from a local high school spend service days cleaning several areas. Additionally, we organized volunteers to re-mark the trail to avoid damaging the native plants during the clearing process. We have since added new directional arrow signs and plant identification markers. This work is weather-dependent, and mother nature can be a very difficult partner, but we are making progress! Thank you again, Baldwin Subaru, for this wonderful donation and for helping make improvements at the nature trail possible.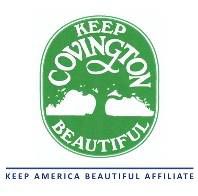 ---
8,000 pounds of paper recycled! - Priscilla F
Keep Covington Beautiful is very grateful to Baldwin Subaru for sponsoring our annual Earth Day event, Paper Shredding Day, for the third year! Recycling paper reduces greenhouse gas emissions and saves considerable landfill space, energy, and water consumption. Our eco-friendly event provides secure document shredding and recycling at no cost to Covington residents. Volunteers worked together to direct the drive-thru-style event and unloaded 367 boxes of paper from 159 vehicles. These efforts resulted in 8,000 pounds of paper being collected and diverted from the local landfill! Each ton (2000 pounds) of recycled paper can save 17 trees, 380 gallons of oil, three cubic yards of landfill space, 4000 kilowatts of energy, and 7000 gallons of water. We estimate that our partnership during Subaru Loves the Earth® month saved 68 trees, 1,520 gallons of oil, twelve cubic yards of landfill space, 16,000 kilowatts of energy, and 28,000 gallons of water! Each year we see a larger impact from this event than the year before. We appreciate Baldwin's donation to KCB which has helped us reach more residents and educate the community on the importance of recycling. Thank you!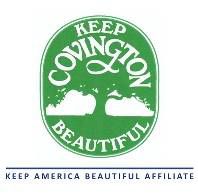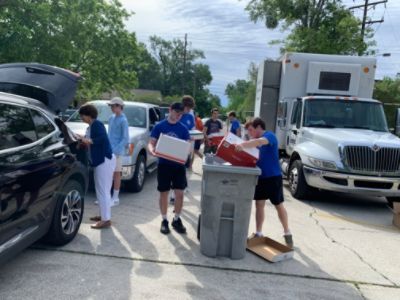 ---
Thank you for being a neighborhood builder - Jennifer M
Sincerest thanks to Baldwin Subaru for becoming a "neighborhood builder" in support of our mission. As we near the completion and sale of our 300th home, we reflect on and are grateful for those who have helped us reach this milestone. We look forward to continuing our partnership to offer the opportunity for safe, stable, and affordable homeownership to the people of our community who need it most. On March 21st, we came together for our second annual Community Partners Build. This is a "boots on the ground" opportunity to not only financially support our mission, but to literally touch and create change in our community. Supporters can be sure that their involvement will be life-changing for a local family. For too many families, wages and housing costs are just not in sync. The current fair market rent for even a two-bedroom apartment in Mandeville is $1,520, for example, which means it is out of reach for any household earning less than $60,800 per year. Yet many of the jobs that produce goods and services that we all take for granted, that we all need for the community to thrive, simply don't pay at that level. And there are few good housing options for these workers. Families are left rent-burdened and unable to meet all basic needs or living in overcrowded or substandard conditions. The need for more simple, quality, and affordable housing remains urgent.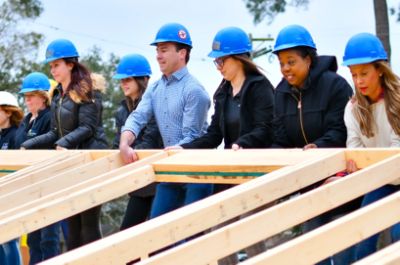 ---
Baldwin Subaru helps a State Trooper K9 that served the Community - Debbie L
K9 Reza worked tirelessly throughout her career and was involved in dozens of significant narcotics smuggling investigations conducted by the Louisiana State Police Criminal Patrols Unit. Her skills resulted in the direct seizure of over 1,000 pounds of illegal narcotics with a wholesale value of over $9 million dollars, plus hundreds of thousands of dollars from the sales of these illicit drugs. Although K9 Reza received nothing but accolades for her narcotic seizures during her 7-year career as a state trooper, sadly K9 Reza was not awarded any medical care in retirement. Just weeks after her retirement last fall, Reza's health deteriorated. First needing major surgery for a splenic torsion, then a couple months later for a shoulder mass which turned out to be Histiocytic Sarcoma - a high grade, aggressive cancer that starts in the joints. Suffering with tremendous joint pain, K9 Reza's doctors recommended amputation and chemotherapy. Our Scott's Wish Duco Project assists with specialized medical care for these K9 heroes in their retirement, but we had two other large expenses when Reza's surgery was needed and miraculously Baldwin Subaru saw our plea and stepped up to help by paying for her surgery. That was a remarkable gift for Reza and her trooper family, and a gift for other K9s we were able to help with the funds. Baldwin Subaru backs up and honors their commitment to help the community all year long. We are truly grateful for their help with K9 Reza and so many others.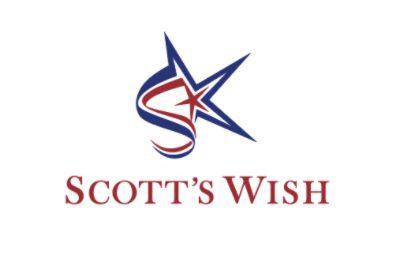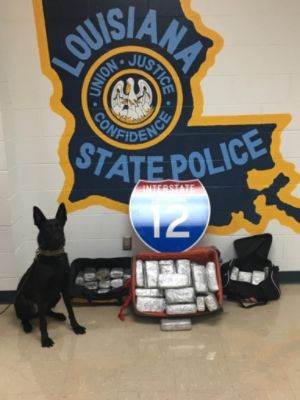 ---
Baldwin Subaru Honors "Hero Poodle" in Dog Parade - Denise G
Always one to come to the aid of homeless pets, Baldwin Subaru returned for the second year to our Mardi Paws parade as a Top Dog sponsor. This year, Baldwin had a special representative on the royal dog court - Winnie the "Hero Poodle". On June 8th, 2022, at 11:07 am: Dispatch technicians from the St. Tammany Department of Animal Services received a call about a loose poodle running in and out of a busy roadway. 11:18 am: Two animal control officers are dispatched to the scene hoping to find the dog before he/she is hurt, hit, or potentially stolen. 12:11 pm: After continuous slow searching, the poodle is spotted - filthy, exhausted, standing on the roadside near a deep entrenchment. The officers approach her with food in hand as she whines, retreats, and paces back and forth anxiously. She will not approach them despite all offerings. 12:15 pm: Instinctively the officers follow her further down the road where she stops and turns towards a brown lump in the ditch. 12:16 pm: A soft brown face begins to whimper. An elderly Labrador had given up the fight, stuck deep in the Louisiana mud -badly injured, crying loudly for help. 12:20 pm: Officers pull him from the water and find an old rabies tag attached to his collar. They are able to trace down the veterinary hospital - the dog's name is "Buckshot" - his frantic owner had been looking for him for more than two days. He is rushed to his primary care veterinarian wherein he received care. 2:00 pm: The poodle is brought back to our shelter. She is dirty, tired, and infinitely kind. She knows what she did. She saved his life. Fast forward, the hero poodle would be adopted by a staff member of Baldwin Subaru and was named Winnie. When the Mardi Paws dog parade rolled around in February, Baldwin Subaru was offered a spot on the royal dog court. They immediately selected their employee's "hero" dog to represent their business. This is a "parade with a purpose," meaning it raises much-needed funds for our high-intake animal shelter, allows us to purchase equipment, and save dogs like Winnie. We are truly grateful for Baldwin Subaru's commitment to our parish's only open-admission shelter, St. Tammany Dept. of Animal Services and underdogs everywhere.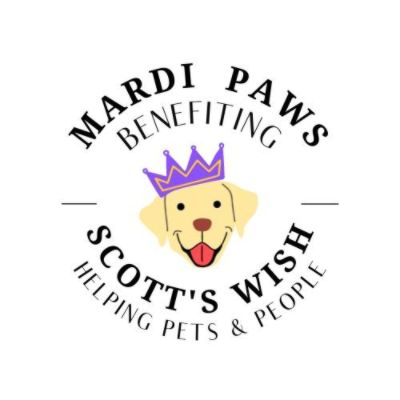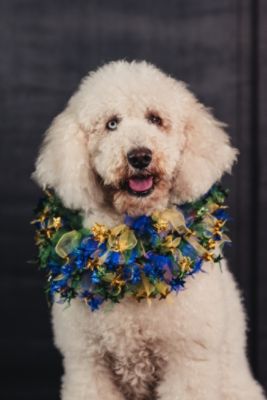 ---
Simple Acts of Compassion - Lindsey R
Every day we encounter customers from all walks of life that are willing to share insights into their lives as we build deep and meaningful relationships with them. Our job is not to just sell a car or service a vehicle, it is to show compassion at every interaction. However, every once in a while, we encounter a situation that radiates throughout the dealership. Mr. Julian and his dog Rocky were our most recent examples of this. While traveling from Canada to Florida to visit his friend, his Subaru Outback had a check engine light come on. He located the closest Subaru service center and that happened to be Baldwin Subaru in Covington, Louisiana. One of our Subaru Certified techs diagnosed the engine and found that it would need various sensors replaced. Unfortunately, the parts would take a few days to come in due to supply chain issues. Julian and Rocky waited at the dealership from open to close that day. It wasn't until the following morning that we found out that Mr. Julian and his dog slept in their car that night. This is when we learned his story. Julian fled from his home in Ukraine last year after Russia invaded the area. He and his dog Rocky moved to Canada where he began to learn how to speak English. He would then decide to drive 16 hours in his Subaru Outback down to Louisiana with his dog on his way to visit a friend in Florida. This is when our paths cross at Baldwin Subaru. We learned that he hadn't eaten and slept in his car because he needed to save money so he could finish his trip. Our compassion took over and we immediately got him food and found a pet-friendly hotel nearby to stay. We asked him, why did you not tell us your situation sooner? Our hearts broke when he stated that he had never experienced this kindness anywhere else and didn't want to burden us. In the following days while waiting for his vehicle he would spend time with us at the dealership. Our employees played with Rocky and continued to learn more about his story. Within that time, he informed us that he would no longer be going to Florida. The friend he was going to visit contracted COVID-19 and was unexpectedly placed on a ventilator. He was ready to go home after receiving that news and luckily his vehicle would be ready soon. To properly send him on his way we surprised him with snacks for the road, a bag of Rocky's sensitive stomach food, dog toys, and gas cards. He was overcome with gratitude and later left us this review, "This is the best place I ever been in my life. people so kind, tender, love pets and their customers. I feel I'm day dreaming and those individuals helped me big time. Lindsey, Kenny, Derek, Melissa, and Chris. They even bought me lunch and paid for my hotel room because I had to stay overnight. God bless Baldwin Subaru and its people. Julian." This is why we love what we do here. We will always help when we can, in any way we can, and prove to our customers and community that we are more than a car dealer.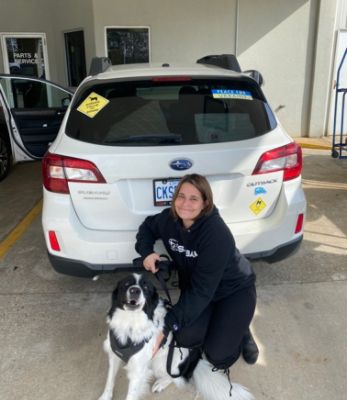 ---
Baldwin Subaru Brings Christmas to the Shelter - Penny B
When we needed help "Unleashing Joy" for the hundreds of homeless pets at our parish's no-kill, high-intake animal shelter, St. Tammany Parish Department of Animal Services, we turned to our longtime supporters at Baldwin Subaru. Not only have they never said no, but they also always go above and beyond what we ask of them. This holiday season we asked the community to donate Christmas presents for the 130+ pups waiting on a forever home. By a Christmas miracle, four of Santa's little helpers from Baldwin Subaru came, not in a sleigh, but in a Subaru Crosstrek loaded with over 300 toys and beds for all the shelter animals. The toys and beds were unloaded in the play yard, where we had the dogs come out one by one to select their present. Seeing the sheer joy and excitement from each dog running up to a huge pile of toys was an uplifting experience that warms your heart. These simple acts of kindness make all the difference for these animals that spend their days, months, or years waiting for a loving home. "It is our Love Promise commitment to show continuous support to our community partners and spread joy in whatever way we can. Watching the dogs sniff out the perfect toy and run up to you with pure happiness after was such a rewarding feeling. The presents were certainly dog tested and dog approved!" stated Lindsey, Baldwin's marketing director. We can never express our gratitude enough to Baldwin Subaru who goes above and beyond with any request we have, and for making a difference in their community. Thank you for spreading Christmas joy at the shelter to the pets that need it most.
---
Baldwin Loves Their Employees! - Lindsey R
This year Baldwin Subaru hosted our first annual Christmas Party. During our catered lunch we announced achievements and went over the Love Promise Moments created over the past year. During this time, we announced Baldwin Subaru's Employee of the Year, also known as the Richard Guidry award. This award was created in honor of our employee of 13 years who sadly passed away last year. We have lots of new employees who never had the pleasure to meet him, but Mr. Guidry was described by his customers and friends as kindhearted, friendly, and personable. He was the type of person who could strike up a conversation with anyone and chose to work up until the day he passed. His co-workers described him as one of a kind, unique, generous, warm, thoughtful, charming, the "original happiness coordinator," and irreplaceable. These are the types of qualities that we as a business value and co-workers loved. When selecting our first-ever recipient of the Richard Guidry award – we couldn't think of anyone more deserving, who amplifies this behavior every day that they come to work than Ed Greenwald, who has been with us for over 27 years. The entire staff enjoyed the occasion and appreciated the recognition. We plan to continue to add these types of events throughout the year to show our appreciation and commitment to our employees.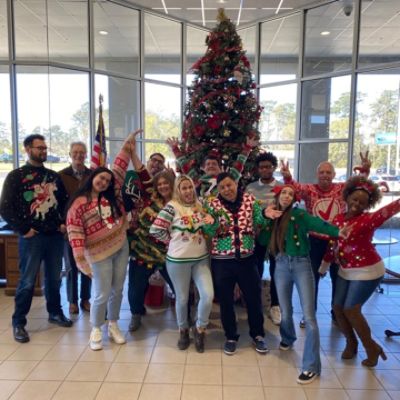 ---
Safer with Subaru - Gabi G
I ran a red light and was t-boned on the driver's side of my Subaru Crosstrek. I was stuck in the driver's side but immediately the Subaru assistance contacted me through the car and called 911. They explained everything to the operators, I did not have to do anything. I crawled out of the passenger's side and just had some glass and scratches from the glass shattering on my legs and neck. My 2 month old puppy was also with me but he was fine, just a little shaken up. I was immediately taken to the hospital. When I arrived I was asked multiple times what happened and what I was driving. When I told them it was a Subaru they told me that it should have been a lot worse and if I were driving anything else I could have been seriously hurt. My parents made sure the next car I got was a Subaru. We searched for Crosstreks and finally found one at Baldwin Subaru. They made our experience effortless and easy. I am so grateful for the safety that Subaru offers and will never drive another car.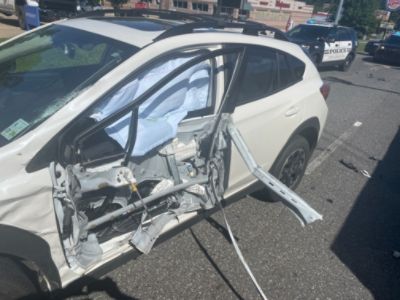 ---
I love my Subaru Outback! - Josh V
Recently, I was in a wreck and totaled my vehicle. After the horrifying experience, I started researching the safest cars on the market. Subaru kept showing up at the top of the list. I decided to visit Baldwin Subaru, and after a test drive, my salesman David helped me order a Subaru Legacy Sport. The process was easy, and he updated me weekly on the status. Unfortunately, the vehicle I ordered kept getting pushed back. I needed something immediately, and David informed me that an Outback was coming in sooner that might also fit my needs. While waiting for my car, I had been driving a Subaru Outback rental and fell in love. Let's just say God is great. I feel like the vehicle David had chosen for me was even better than the one I ordered. In the end, be patient and polite - good things will come. Thank you again, David!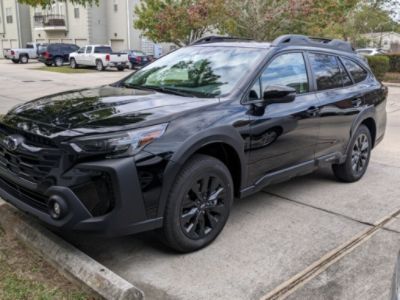 ---