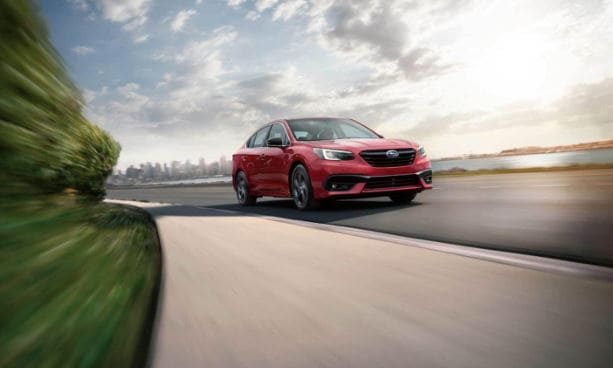 Improved features and grander cars are coming in 2020. It is no longer surprising for car enthusiasts to be more selective in terms of engine power, style, interior, and accessible features. It's time to witness new developments with the Subaru Legacy and the Toyota Camry. With the all-new 2020 Subaru Legacy and 2020 Toyota Camry in Covington LA, the car industry is sure to be the talk of the town. Over the past decades, cars went through extensive improvements in the pursuit of providing a safe and comfortable driving experience. Many car buyers are expecting improved features and more options.
Engine Capacity Comparison
The several elements of the engine, affect the car's driving experience. The 2020 Toyota Camry has a standard 2.5-liter four-cylinder engine capacity (203 hp). With the 2020 Subaru Legacy, its two engines include a 260 hp 2.4-liter turbocharged four-cylinder. This engine capacity offers better engine power than the 2020 Toyota Camry's engine.
Interiors Comparison
The design and style in both the 2020 Subaru Legacy and the 2020 Toyota Camry in Covington LA offer practicality. Both cars have convenient designs with comfortable seats without sacrificing luxury. The 2020 Toyota Camry's new black leather seats inserted with fabric, headrests and seat belts, a shift knob, and floor mats, show how comfort can match style. The 2020 Subaru Legacy, focuses on the quality material and details. Subaru was keen on making sure that it conveys a luxurious feeling with its Top XSE Trim in the new Touring XT. The passenger seats are cleverly designed with a height of 38.1 inches, which allows for more legroom.
Advanced Features Comparison
The new generation of cars coming in 2020 demonstrates the level of convenience desired by consumers from the previous years. The 2020 Toyota Camry carries a splash screen with a multi-information display. It also has an audio system powered by JBL which allows phones to connect either for entertainment or route navigation purposes. The 2020 Subaru Legacy, on the other hand, has an innovative tablet-style infotainment interface that measures 11.6 inches.
Purchase The 2020 Subaru Legacy Today
The 2020 Subaru Legacy's design is not only aesthetically pleasing and luxurious, but it also boasts exceeding functionality. It exhibits capability paired with grand comfort making the 2020 Subaru Legacy an exceptional vehicle. Test drive the 2020 Subaru Legacy to experience all that it has to offer and see how it beats the competition.