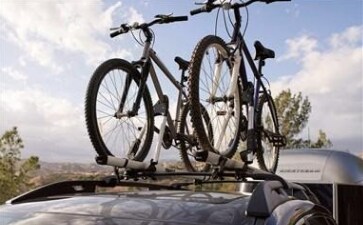 You might imagine a big expensive RV when you think of camping, but have you ever pictured a Subaru when you think about
campgrounds near Covington LA
?
The Subaru Outback, the company's iconic all-wheel drive station wagon, rolls unfailingly over any kind of surface, from rainy pavement to muddy, rutted two-track. It has a list of adventure-ready features, including a suspension life that gives it 8.7 inches of ground clearance, a chunky roof rack, and a hatchback trunk space with enough room -73 cubic feet- to fit two bikes if you fold down the back seats. With head room comparable to a two person tent, that area is also roomy enough to sleep in comfortably.
Fontainebleau State Park


Fontainebleau State Park in Mandeville and Bogue Chitto State Park in neighboring Washington Parish are two campgrounds near Covington LA that are perfect for hiking and biking any time of year. The Tammany Trace cuts a path through Fontainebleau's woods to the Mandeville Trailhead and lakefront, then further onward to Abita Springs. If you pedal towards the east on the Trace, you'll cross Bayou Lacombe and continue on to Camp Salmen Nature Park in Slidell. If you decide to drive your Subaru Outback to Bogue Chitto State Park, you may want to spend more than a day there, so bring the camping gear.


Along with trails, both of these State Parks provide bodies of water; Lake Pontchartrain and Cane Bayou in Fontainebleau, and the Bogue Chitto River in Franklinton. No matter which Subaru you like best, you can haul a kayak or two on top, leaving the cargo space open for other gear.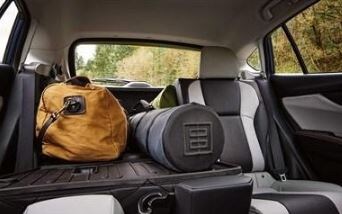 Fairview Riverside State Park
Another of the campgrounds near Covington LA that's perfect for a quick getaway is Fairview Riverside State Park in Madisonville. With fishing, camping, kayaking, and picnicking to keep everyone in the family busy, it's an outdoor excursion that's right in the middle of town! Packing the fishing poles and picnic hamper won't be difficult in a Subaru Forester. The Subaru Forester has come to be considered as the definitive Subaru in the view of many people; and for good reason. It's smaller than the Outback, but still delivers the same added height and all-wheel drive to get you to the best fishing spots.




RV Parks and Campgrounds near Covington LA


There are a couple of RV parks included in the list of campgrounds near Covington LA, which includes Abita Springs RV Park and Hidden Oaks Campground in Hammond. Both of these campgrounds offer planned activities and more amenities than the state parks. Plenty of quiet wooded areas surround each site, with lake fishing and walking trails as well, but you can also enjoy WiFi when lounging by the swimming pool or use the laundry facilities.


With seating for up to eight people, the Subaru Ascent is the largest vehicle made by the company. Take everything that people love about the Forester and super-size it for bigger families, and you've got the three-row Ascent. This crossover SUV is excellent for taking your children and their friends to Hidden Oaks or Abita RV for the day, and still having plenty of room for their stuff as well.


No matter which campground you visit, and no matter what the terrain, a Subaru can get you there.