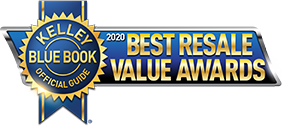 We offer a huge choice of new Subaru models with a variety of trims and options, award winning designs and notable safety features.
As your chosen dealer, we supply more services too! You'll get a better mixture of repairs, parts, and more, such as:
• 24-7 Online Scheduling                                                                                     • Membership Discounts
• Large Showroom Inventory                                                                               • Event Perks and Discounts
• Affordable Repair Service                                                                                 • Owner Financial Programs
• Certified Pre-Owned Subarus                                                                           • Official Subaru Merchandise
• Complimentary In-Store Wi-Fi                                                                           • Exclusive Owner Magazine
• Included Vehicle Inspections                                                                             • Award-Winning Vehicles
• Military Buyer Incentives                                                                                   • Top Resale Value
• Official Replacement Parts                                                                               • Advanced Safety Features
• Service Warranties                                                                                           • Symmetrical All-Wheel Drive
• Weekday Shuttle Service                                                                                 • Proprietary Subaru Boxer Engine
• Subaru Certified Technicians                                                                           • And more!
• Subaru's Trade Up Advantage Program
Come see why more buyers choose us for the best Subaru dealership near Jackson MS. Exceptional service and better values all around are what make us stand out above the competition. 
Best prices and best service makes a dealership shine. From buying a new vehicle to maintaining the one you have, our team can give you a better experience and better results for:
• New Cars                                                                                                    • Parts and Service
• Pre-Owned Vehicles                                                                                   • Tire Center 
• Financing                                                                                                    • Research
NEW CARS


Our dealership offers a wide selection of the latest vehicles from Subaru. We encourage you to visit our Subaru dealership near Jackson MS showroom to experience these fantastic models first-hand.
There's so much to love about a Subaru. Versatility, dependability, affordability.. Come out for a test drive and choose your favorite from new Subaru: 
• Ascent                                                                                                        • Forester
• BRZ                                                                                                            • Impreza
• Crosstrek                                                                                                    • Legacy
• Outback                                                                                                      • WRX
PRE-OWNED VEHICLES
If you're in the market for a used vehicle, we proudly offer an extensive inventory of pre-owned vehicles from Subaru and other automotive brands such as:
• Chevy                                                                                                         • Lincoln
• Chrysler                                                                                                      • Nissan 
• Ford                                                                                                            • Toyota
• GMC                                                                                                           • Certified Pre-Owned Subarus
• Honda                                                                                                         • And more
For first-time car shoppers to lifetime Subaru enthusiasts, we have the best pre-owned vehicles around. When you need a quality used car that you can depend on, you can find it in our inventory.


FINANCING


The auto finance department at Baldwin Subaru will find the loan or lease option that works best for you. Our finance staff has the expertise and financial resources to get you a great rate and into your favorite Subaru today.
One of the best things about buying a Subaru is how easy it is. We're here to make the process of buying a new or used car as simple as possible. Come see us today and enjoy how affordable and straightforward your purchase can be.
Save time by applying online or ask about our current buyer incentives. Whether you prefer new or used cars, we have a great deal waiting for you!
SUBARU DEALERSHIP NEAR JACKSON MS OFFERS GENUINE OEM PARTS AND SERVICE
When you need genuine Subaru parts, Baldwin Subaru is where to go. The parts department at your Subaru dealership near Jackson MS maintains a comprehensive inventory of high quality genuine Subaru OEM parts. 
Our mechanics and our selection of replacement parts are fully Subaru certified. When you need the best inventory and repair services, choose us for:
• Automotive Fluids                                                                                      • Multi-Point Car Inspection
• Battery Testing and Replacements                                                            • Oil Change
• Certified Subaru Replacement Parts                                                         • Replacement Wipers
• Engine and Cabin Air Filters                                                                      • Tire Center
• In-Store Parts Center                                                                                 • Tire Rotation
• Minor Car Maintenance                                                                             • And more services and parts
Proper auto repair and maintenance is vital to getting the most out of your Subaru, or whatever you drive. Baldwin Subaru's repair center has professionally trained technicians with the necessary skills to get your car, truck or SUV into top shape.
TIRE CENTER
At Baldwin Subaru, we know tires, especially when it comes to putting the right ones on your Subaru. At our Tire Center, we have all the major brands, and we can help you with all-season, summer/performance, and winter tire options. And when it's time for replacement, our expert Factory Trained Teams will properly mount and balance them to renew your vehicle's ride quality and grip.

Our Subaru 24-month Tire Protection Plan comes FREE with any tire purchase.*

• 24-Monthe tire protection*
• Covers tire replacement or repair*
• Subaru tire Roadside Assistance*
• Redeemable at any Subaru dealer*
*Ask us about coverage terms and conditions
Whether it's time for new tires or to schedule a repair, our tire center is the best way to keep your car moving.  Visit us today!


CONSUMER RESEARCH


It's hard to make an informed purchase if you don't know where to start. Ask any of our helpful staff about recent upgrades, changes, features, or whatever question you might have.


From planning your next purchase to learning how to maintain your vehicle, we can help. Our dealership can help you learn more about:

• Subaru Recall Notices
• Blog Topics
• Consumer Reports
• Expert Staff Members
• New Subaru Model Information
• Subaru Eyesight
• Subaru Starlink
• Virtual Car Tour
• Weather Preparation Assistance
• And more
With an experienced team of certified mechanics and staff, you reap the rewards. Visit your Subaru dealership near Jackson MS now and learn more about your car ownership options.