The
2022 Subaru WRX STI near Mandeville LA
will be a powerhouse with its, up to 400 horsepower engine. It is the definition of versatility paired with a sporty vehicle.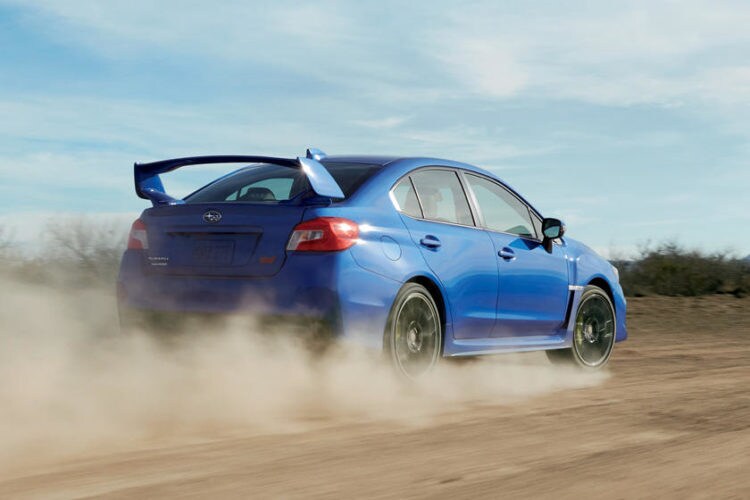 It will have a version of Subaru's FA24 turbocharged 2.4-liter boxer-four engine putting out about 361 lb.-ft. of torque. A six-speed manual transmission is suspected to be available on the STI and the WRX will offer the stick shift options of a CVT.
The 2022 Subaru WRX STI near Mandeville LA will be designed using Subaru's Global Platform which give it a lower center of gravity along with all-wheel drive, stiffer suspension, larger brakes and gripper tires.
The 2022 Subaru WRX STI near Mandeville LA focuses on the aerodynamic aspects with subtle and trimmed frame. A sportier touch has been extended to the headlights, the wheels, and the grille.  The 2022 WRX is easily customizable allowing you to add amenities that match your style preference. The seats will most likely include the Ultrasuede or leather material and present a circuit relevant sportier design.
It is common knowledge that those who want an exceptional performing vehicle with a dash of sportiness, Subaru is where they go. Subaru will unveil the WRX STI with top notch suspension, reliable brakes, wide wheels with firm grip. Its lower center of gravity works toward maintaining proper traction as it accelerates to impressive speeds on the road. The fuel consumption is estimated to exceed the current models 22 miles per gallon on the highway and the 17 miles per gallon on the city roads.  
2022 Subaru WRX STI near Mandeville LA: Subaru Global Platform
The Subaru Global Platform features new generation technologies which has evolved over the years to represent the brand's advanced standards of quality, precision, and responsiveness. Not only is the focus on the vehicle's performance, Subaru is committed to targeting features that drivers and passengers look for such as comfort, perks, efficiency and safety aspects. The chassis rigidity, strength, lightweight, and rolling resistance are factors of the platform that Subaru is dedicated to ensuring premium quality and performance.
There is still not a definitive release date however there are speculations that the 2022 Subaru WRX STI will be unveiled in late 2021. Which means there is an opportunity to view the WRX STI in showrooms in early to mid 2022. The latest we can expect to see the WRX STI available at dealerships is in 2023.
Our team at Baldwin Subaru looks forward to the opportunity to demonstrate how much we appreciate and value the opportunity to serve you. We are eager to present our vast inventory of Subaru's, schedule at test drive or provide financing assistance. We are a one stop dealership, we provide financing, service, and maintenance. We also use authentic parts and start of the art equipment.