Did you know that Subaru is Kelley Blue Book's Most Trusted Brand for five years running? Real trust can't be simply given; it must be earned. Subaru is proud to have this distinction, because your family is the most precious cargo there is. Let's discover some
safe driving tips in Covington LA
.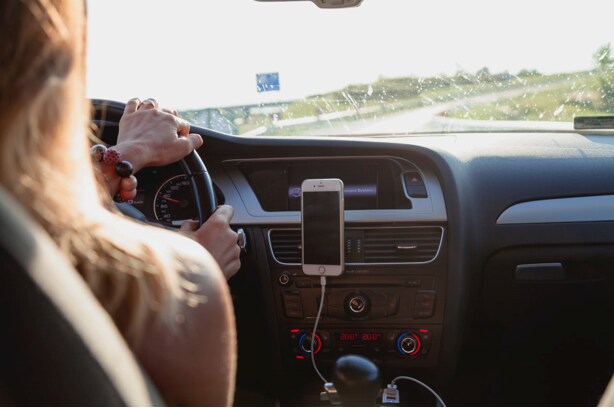 When you're behind the wheel of a car -alone or with passengers - driving safely should always be your top concern. Nowadays we're more distracted than ever, so it's vital to know the basics of safe driving, and practice them every time you're on the road. Here are some safe driving tips in Covington LA:
        •
Keep 100% of your attention on driving at all times - no multi-tasking.
        •
Don't use your phone or any other electronic device while driving.
        •
Slow down. Speeding gives you less time to react and increases the severity of an accident. Don't allow children to fight or climb around in your car                 - they should be buckled in their seats at all times. Too much noise can easily distract you from focus on the road.
        •
Assume other motorists will do something crazy, and always be prepared to avoid it.
        •
Be aware of what other drivers around you are doing, and expect the unexpected.
        •
Keep a 2-second cushion between you and the car in front of you.
        •
Make that 4 seconds if the weather is bad.
3.

Make a safe driving plan
        •
Build time into your trip schedule to stop for food, rest breaks, phone calls or other business.
        •
Adjust your seat, mirrors and climate controls before putting the car in gear.
        •
Pull over to eat or drink. It takes only a few minutes.
        •
Avoid driving when you're tired. Be aware that some medications cause drowsiness and make operating a vehicle very dangerous. Learn more                 about drowsy driving.
        •
Secure cargo that may move around while the vehicle is in motion.
        •
Don't attempt to retrieve items that fall to the floor.
        •
Have items needed within easy reach - such as toll fees, toll cards and garage passes.
        •
Always wear your seat belt and drive sober and drug-free.
5.

Be aware of your surroundings
        •
Always use caution when changing lanes. Cutting in front of someone, changing lanes too fast or not using your signals may cause an accident or                 upset other drivers.
        •
Be extra careful while driving during deer season.
6.

Use extra precautions when driving in bad weather
        •
Bad visibility caused by fog, snow, strong rain and driving winds can lead to serious accidents.
        •
If you're experiencing these conditions, slow down!
        •
Maintain extra distance from the vehicle ahead of you
7.

Keep your vehicle in top condition at all times
        •
Prevents accidents due to mechanical problems.
        •
Incorrect tire pressure can lead to blowouts.
        •
Broken pressure gauges can't keep you informed.
        •
Get regular inspections and checkups by a certified mechanic.
We'll Show You the Perfect Subaru to Practice These safe driving tips in Covington LA
At Baldwin Subaru we can help with these safe driving tips in Covington LA. Stop in for a checkup on your vehicle by one of our friendly, certified Subaru mechanics. Get the best replacement parts at our dealership. Or better yet, stop in and check out a new Subaru with the best and most safety features out there.