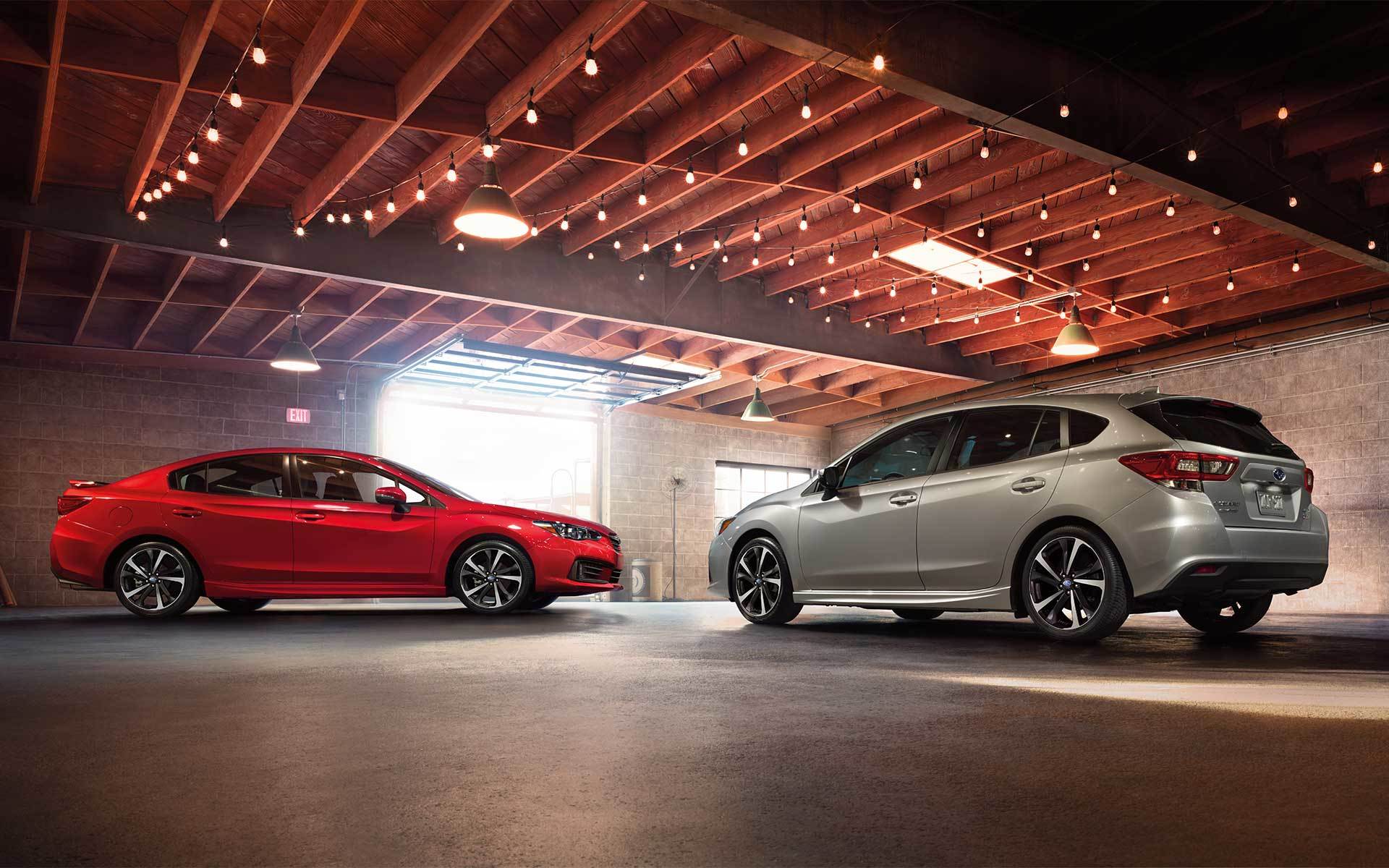 When it comes to affordable compact cars, nothing can beat what the
2020 Subaru Impreza near Lafayette
, LA has to offer. Not only does this car come with all-wheel drive (something other makes only offer as an add-on), but it also beefed up its already impressive feature list. 
For this model year, Subaru pulled all the stops to solidify the Impreza's position as the leading choice of sedan. From its stylish facelift to its upgraded technologies, the 2020 Subaru Impreza is one car you won't be able to resist. Check out some of the things you can expect to see in the impressive Impreza.
Premium Facelift
Subaru didn't make many significant changes to the design of the 2020 Subaru Impreza near Lafayette LA, though eagle-eyed fans might spot some subtle changes to its exterior. Its front bumper and grille, along with head and tail lights, were slightly redesigned for a more modern look. Door panels and seats were given new upholstery, and the center console was slightly modified to include an auxiliary and USB port. Upgrade to the Premium trim, and you'll get heated exterior mirrors and front seats, along with automatic headlights, a de-icer for the windshield wipers, and even a six-speaker audio system.
Standard All-Wheel Drive
All trims of the 2020 Impreza come standard with an all-wheel drive system, which is designed to strike the right balance between ride and handling. Though equipped with a modest four-cylinder engine, the car can produce 152 hp and 145 lb-ft of torque. This complements the all-wheel drive system well, thanks to its impressive balance, firm brake pedals, and short stopping distance for emergency-braking situations.
Intuitive Interiors
Cozy is an understatement when describing the Impreza's interior. Get ready to be blown away by its easy-to-read gauges, easy-to-operate controls, and intuitive climate control system that can easily adjust itself anytime to maintain your preferred temperature. Apart from these neat features, the Impreza also comes with spacious legroom and an equally spacious cargo area, which can be expanded by folding the 60/40 split-folding rear seat.
Improved Tech Features for the 2020 Subaru Impreza near Lafayette LA
Long car rides are bearable with a standard infotainment system, but it can be even more exciting with the Impreza's new and improved infotainment system. A standard 6.5-inch touchscreen, which can be upgraded to 8.0 inches with the Sport and Limited trims, are compatible with Apple CarPlay and Android Auto. Menu structures and graphics are crisp and easy to use.
What really stands out, however, is its advanced driver assist and safety package known as EyeSight. This technology combines automatic pre-collision braking and throttle management, lane-keeping assist, lane departure warning, sway warning, and lead vehicle start alert. It's no wonder the Impreza consistently earns the highest marks in crash tests and the Top Safety Pick among safety experts.
With the 2020 Subaru Impreza near Lafayette LA, practicality meets luxury. The best way to appreciate this model is to drive one yourself. Take a test drive at Baldwin Subaru and see why we love the 2020 Subaru Impreza.