Get ready for adventure this summer! For a summer like no other, there's never been a better time for awesome
summer activities on the Northshore
! And there's no better vehicle for adventure than a Subaru!
Although these strange and uncertain times are limiting many aspects of life as we practice social and physical distancing, we can't let them limit everything! Supporting local attractions is important now more than ever, and outdoor activities are the safest way to have fun while helping slow the spread of COVID-19.



KAYAKING

So many bayous, creeks, and rivers flow throughout the Northshore area, you should have no problem finding a place to kayak. There are several kayak rental places around, but when you own a Subaru you have the capability of hauling your own. And if you find a really cool out-of-the-way spot that requires some off-road driving, your Subaru comes equipped with all-wheel-drive to get you to it.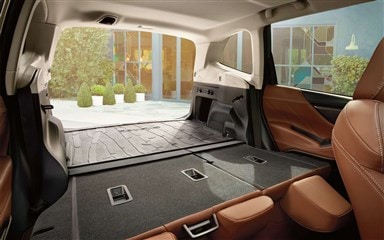 FISHING
Fishing and crabbing are some of the most fun summer activities on the Northshore. Again, with all the water around us- fresh, brackish, and salt- there's no limit on places to fish. Just remember to renew your fishing license, and pack up your gear. The 2020 Subaru Forester is one of the most affordable and also the best of any compact SUV in its total cargo volume and its usable cargo-carrying ability. So if it's fish or crabs filling up your ice chests, you'll have plenty of room for them.



BIKING


The Tammany Trace used to be a corridor for the Illinois Central Railroad. It's now a paved biking, hiking, and horseback trail that ranges from Covington to Slidell, with trailheads in Mandeville, Lacombe, and Abita Springs. Fold down the back seats, and your bike(s) can fit in the back. Pack the bikes the night before, and awake at dawn or earlier for a refreshing, semi-cool morning ride. 


ART SCENE


Can art be one of your summer activities on the Northshore? Most definitely! You can go any time of day because there's air-conditioning. The St. Tammany Art Association Summer Show opens July 8 in Covington and can be enjoyed until August 19, 2020. The best part is your Subaru Crosstrek has 55.3 cubic feet of cargo space with the rear seats folded down. That's one of the highest capacities in its class, and will certainly fit that painting you end up buying.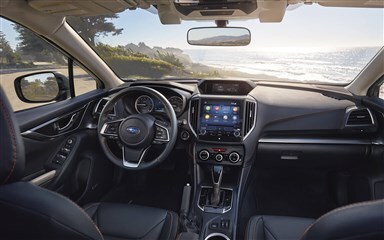 BERRY PICKING
Blueberry season is almost over, but if you hurry you can still find some places with berries. Use the excellent infotainment system in your Subaru to help you get there. This is one of those summer activities on the Northshore that kids love, so don't hesitate to bring them. Check social media or visit websites for more information on individual businesses. 



Summer Activities on the Northshore: FARMER'S MARKETS


Whether you're looking for fresh veggies or delicious homemade treats, it's a sure bet you'll find what you're looking for at the abundant farmers markets operating throughout the Northshore. Several occur each Saturday, including the Camellia City Market in Slidell, 8 am until noon; Covington Farmer's Market, same time; Folsom Village Market from 9 am to 1 pm; and Mandeville Community Market, 8 am to noon. On Sunday, the Abita Springs Farmers Market is open from noon to 4 pm. You can fit all the produce and maybe some heirloom plants you find, in the back of your Subaru. And if you can't decide which market to visit, go ahead and visit them all -- your Subaru gets great fuel economy! 
 No matter which summer activities on the Northshore you choose, owning a Subaru makes it so much easier to find fun and adventure.