A lot of car shoppers think they'll need a big and powerfully built pickup truck or a huge, full size SUV to tow a camping trailer. However, there are some smaller crossover SUVs that can hold their own when it comes to the additional strain of towing. On top of that, a crossover is more like a car, so it's easier to drive and maneuver, and it gets better gas mileage than a pickup truck or truck-based SUV. Every one of Subaru's crossovers has towing capabilities, which is something that cannot be said about Toyota.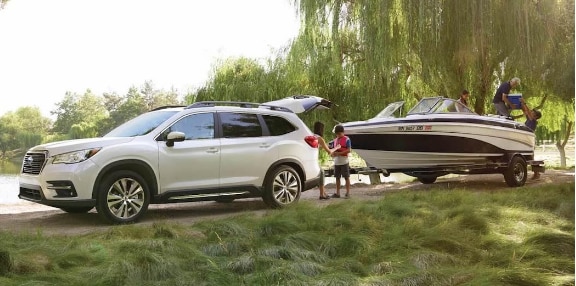 We all know that Toyota and Subaru both make dependable and practical vehicles that last. And while they aren't going to pull as much as a pickup truck, all of Subaru's crossovers and SUVs (and sedans!) have the ability to tow when they're properly equipped. Many of them offer enough towing capacity to haul dirt bikes, ATVs, small campers, and other small trailer items. Already we can see a difference in the Subaru vs. Toyota towing capacity in Covington LA.


The Toyota RAV4 is a top-selling small crossover that has several rivals in this class. One of its biggest is the Subaru Forester. Both of these vehicles have maximum towing capacities that check in at 1500 pounds. At the base level, the starting MSRP for the AWD Forester is $25,845, with better consumer reviews than the base FWD RAV4, which starts at $27,225.



Subaru vs. Toyota Towing Capacity in Covington LA: RAV4 Towing


The RAV4 has two trims (Adventure and TRD) that can tow up to 3500 pounds. The TRD trim starts at $36,955 but you can get the same 3500 lb. capacity in a new Subaru Outback XT starting at $36,195. Even though the savings isn't quite as dramatic as with the Forester, it's still less money. And at the higher trim level the interior of the Subaru is much more upscale. Once again, in Subaru vs. Toyota towing capacity in Covington LA, Subaru comes out on top. Both vehicles have 5-star safety ratings and get similar fuel economy, but the Outback delivers more power with 260 hp compared to the RAV4's 203 hp.



Toyota Highlander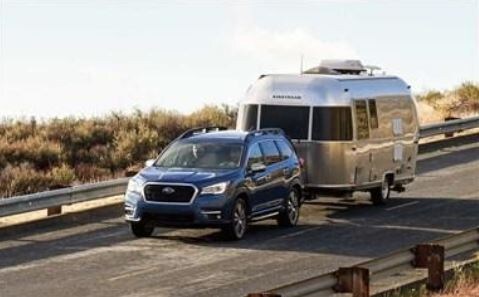 Another popular Toyota crossover is the Highlander which competes against the Subaru Ascent. Both of these are classed in the midsize segment and both provide seating for up to eight people. They have close fuel efficiency ratings, similar safety and tech features, similar cargo and passenger space (okay, the Ascent is a bit roomier!) and both have 5,000 lbs. maximum tow ratings. The Toyota Highlander gets about 35 more horsepower than the Ascent, but with 277 lb-ft of torque, the Ascent doesn't slouch on get-up-and go. At the mid-range offerings, the Highlander with FWD starts at $40,720 MSRP, while the AWD Ascent starts at $35,845. It looks like the Subaru Ascent nails it once more with Subaru vs. Toyota towing capacity in Covington LA.
Even the subcompact Subaru Crosstrek offers a towing capacity of 1500 lbs and AWD across all trim levels. That's enough to pull a pop-up camper or a lightweight aluminum boat.


Towing can feel like a daunting task, but with some research and practice you'll become an expert. Once you've decided which Subaru towing capacity fits your lifestyle, explore our inventory online or come to the showroom for a visit at 1730 N Hwy 190 Covington, LA 70433 and let a Baldwin Subaru specialist take care of the rest!