Unbelievably, it is that time of year again. As the temperatures begin to increase, all memories and anxiety increase as well in preparation for the dreaded hurricane system. Citizens do not have to live totally stressed out though. Exercising some initiative-taking planning and developing a plan can be a grand step in escaping the troubled waters of tropical weather. With an abundance of accessories provided by the auto manufacturing giant,
prepping your Subaru for hurricane season near New Orleans
is a brilliant first step in developing countermeasures to the one-eyed beast that makes landfall and torments coastal living. 
Adding Cargo Space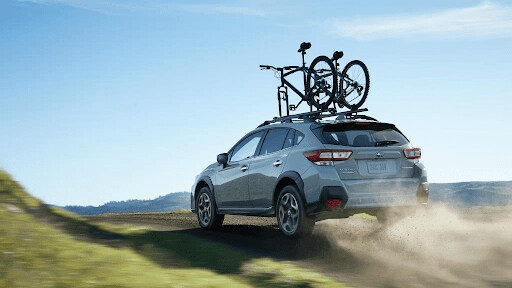 Prepping your Subaru for hurricane season near New Orleans
should include a plan to transport as many of your valuables as possible should evacuation be necessary. Although Subaru provides generous cargo space in their SUVs, it still might night provide the accommodations necessary. Hurricane prep work serves as the absolute best of influencer in investing in Subaru's versatile and multifunctional roof rack system. Instead of carrying a pair of kayaks atop the roof, additional luggage and comforts of home can ride in a secure fashion in the Subaru basket system. While escaping the hurricane's path, secured luggage ready for long-distance travel is just one of the worries that can be lifted from Subaru drivers' plates. 
Prepping Your Subaru for Hurricane Season Near New Orleans: Protect the Pets
Hurricane season demands great thought and consideration. For those who have lived through the tormenting path, a plan of retreat might come easy. For others, it might monopolize their thoughts. It is important to remember to include the pets in whatever plan of attack is derived. Subaru can help with a variety of pet accessories. A distant retreat haven can be made easy for larger dogs with Subaru's SUV cargo area dog bed. That 20-hour evacuation trip can be grueling but think how it might be for the loving family pet who is pushed to the side. Providing Lucky with a comfortable travel space might just make the trip easier for everyone strapped into a seat. Smaller breeds and cats even need attention and Subaru accommodates their needs with pet carriers that can be strapped in for the absolute best in safety measures, even for pets. 
Wet Guard Protection
Prepping your Subaru for hurricane season near New Orleans should include a return plan. Even if your home and town escapes with minor damage, the return home will bring an element of rustic travel. Water and even wet mud and debris will line the street, and hopefully not your home. Subaru all weather floor mats can trap the water and mud gathered when returning to the family compound to assess damage and conditions. Protecting your Subaru will provide an element of normalcy and help save what is in your wallet in the wake of making costly repairs. Those payments should be rendered to the home and not the vehicle. 
Towing Package
Those Subaru owners who have coexisted with hurricane season for many years have almost come to perfect the retreat and turn it into a mini vacation. If you are going to be away from home, carving out some fun is not such a bad idea. Subaru drivers can have their vehicles outfitted with the auto maker's towing package and instead of retreating to a hotel in a town you have never heard of, they can pull the family boat to a lake house and enjoy some fishing and waterskiing while Mother Nature determines their near futures. The fun does not succumb to only boats, but instead, Subaru's towing capability opens doors to various possibilities. An extension of space can be offered through trailering additional family heirlooms during evacuation. Subaru offers the towing ability, but owners must choose how to use it. To learn more about how drivers can outfit their Subarus for hurricane season, contact Baldwin Subaru at 1730 N Hwy 190 Covington, LA 70433.