Baldwin Subaru's Love Promise is our ongoing commitment to make the world a better place. We pledge to treat every person at every encounter with love and respect. Taking an active role in our community by partnering with a diverse range of local charities, nonprofits, and organizations is important in being a positive force where we live and work. Subaru's Love Promise spreads the through our involvement in Subaru Loves the Earth, Subaru Loves to Care, Subaru Loves to Help, Subaru Loves Learning, and Subaru Loves Pets in Covington LA. The Baldwin Subaru team hosts events at our facility as well as sponsors and participates in local events. We aspire to build lasting relationships through trust, reliability, and surpassing customer expectations.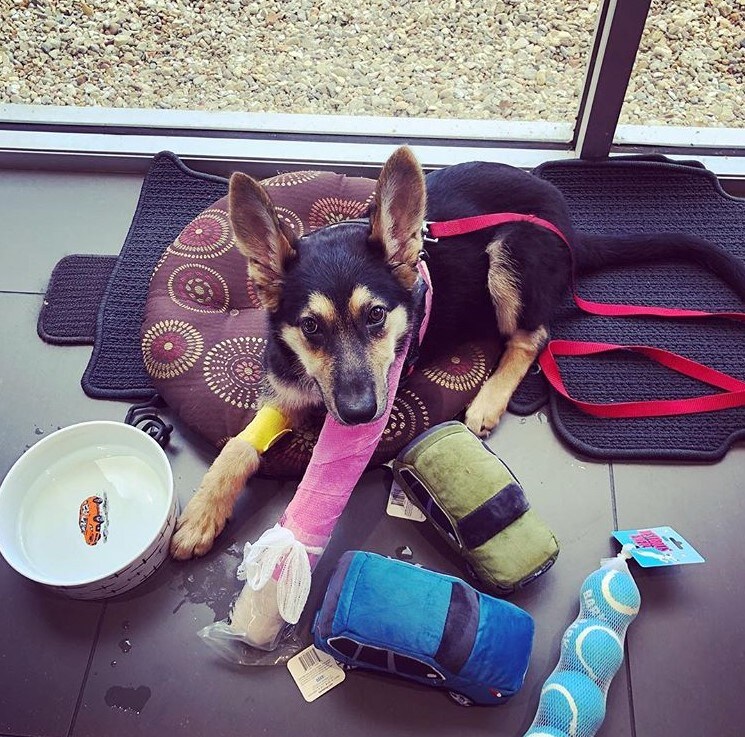 Baldwin Subaru Loves Pets in Covington LA

Baldwin Subaru loves pets and pets love Baldwin Subaru! We are a pet friendly dealership, welcoming well-behaved pets of all types to our showroom - we've even welcomed small alligators! Our staff looks forward to meeting your furry friends and encourage you to send us your story about why your pets love Baldwin Subaru. 
Subaru Loves Pets is our commitment to keep all animals safe and healthy. Subaru retailers donate new pet supplies collected during the month of October (and December at our dealership) to local animal organizations. This includes providing supply kits for animals waiting to be adopted, monetary and supply donations to shelters, grants to shelters, and new pet starter kits for families who adopt a dog at our annual Home for the Holidays Pet Adoption.  
Because Subaru loves pets in Covington LA, we support events such as National Make A Dog's Day on October 22nd. These events remind and encourage animal lovers to visit shelters rather than purchasing from a pet store or breeder. You can take part in Make A Dog's Day any day by visiting a shelter, adopting a companion, volunteering, or donating items (new blankets, chew toys, or treats) needed at your local shelter. Join Baldwin Subaru's commitment to pets by donating new pet supplies during the months of October and December. 
Each year, Baldwin Subaru teams up with Northshore Humane Society and other local shelters to host a pet adoption. This year, our Home for the Holidays Pet Adoption will be held at Baldwin Subaru on December 7, 2019 from 10:00 am to 3:00 pm. All dogs and cats are spayed/neutered and are current on all of their shots. During the event every new adoption receives a Baldwin Subaru welcome bag filled with Subaru goodies and new pet necessities. During our pet adoption, you can expect: 
●       Adoption fees waived
●       Complementary hot chocolate & coffee
●       SantaPAWS pictures for all ($5.00)
●       Local restaurant vendors
●       Door prizes for canines/felines and their humans
●       Face-painting for the kiddos (free)
●       Bake sale supporting the Northshore Humane Society
●       Music provided by a local radio station 
Since 2017, Baldwin Subaru, our team, and our customers have sponsored and participated in the Doggie Dash. We've even made an adoption at the event! This is just another way we show that Baldwin Subaru loves pets in Covington LA.  Doggie Dash allows us to show our love for animals and to support local animal-focused organizations. Dynamics Physical Therapy hosts the event each April, benefiting the Northshore Humane Society. Doggie Dash brings humans and canines together for a two-mile run/walk/play.  
Calling all pet lovers! Please join Baldwin Subaru, Northshore Humane Society, and local animals shelters to ensure the safety and health of the animals in our community. You can help the cause by donating money or pet items, or you can be adopted by a furry friend for life.