Find out what your new Subaru can do for you.
As you know, vehicles today are very sophisticated. Many of our customers develop more questions after they have the car for a few weeks. Your new Subaru vehicle is engineered with advanced technology to make sure you're safe, comfortable, and entertained on every drive.
To make sure you're familiar with these features and to personalize them according to your needs, Subaru created the Love-Encore visit. You'll have a one-on-one appointment at Baldwin Subaru with a Subaru Star Delivery Specialist who will answer any questions you have and help you explore and customize your vehicle's systems.
Schedule your Love-Encore delivery, and receive a
Complimentary Gas Card or
$25 gift card for electric vehicles.
Just a few of the comments from customers
who've experienced a Love-Encore visit:
"The delivery specialist was extremely knowledgeable and an excellent teacher. She was also very encouraging. I couldn't have been happier with the experience."
"I left with a very good feeling about the car and it's functions. I felt as though I had made a new friend. I am so glad that this service is now offered. It is a real bonus to buying a Subaru."
"Most knowledgeable, professional andfriendly people we have ever dealt with when purchasing a new vehicle." 
Contact your Subaru Star Delivery Specialist to
learn more or schedule a Love-Encore visit.
Melissa Secrist

Love Encore Delivery Specialist
melissa@baldwinmotors.com
(985) 892-2203 Ext: 203

Melissa was born in New York and moved down to Louisiana when she was 4. She just started in the car business in 2022 and is always happy to help people. The greatest joy in her life is her beautiful daughter and her 2 fur babies.

0db16cd61e614740bee5926b2599a59a

Mallory Orozco

HR Manager
mallory@baldwinmotors.com
985-892-2203 X 111

Mallory was among the first to graduate from the STAR Academy during its pilot program in 2016. She continues to attended training courses on new Subaru models and technology and maintains customer satisfaction scores above the national average. Before changing roles in 2017, Mallory trained Stephie as Baldwin's primary Subaru Delivery Specialist. When she's not helping with deliveries, Mallory works in HR and Marketing.

902d368f6ab6402c9d2cf24c3ec44611
     Did you have a 5-star Subaru Love Encore Delivery experience?  
Please click HERE to share it with us in a Google review! 
Subaru Love Encore Delivery - The Road to Delivery Specialist
The Subaru Love Encore Delivery was initiated as a way to give back to Subaru customers; to say, "thank you."  Baldwin Subaru was fortunate enough to take part in the pilot program with about 80 other dealerships across the country.  During this pilot program, the lucky participating dealers each got the opportunity to send a potential Delivery Specialist to an intense, week-long Subaru Star Academy.  The Subaru Star Academy taught the potential Delivery Specialists everything they needed to know about holding the title of Subaru Star Delivery Specialist.  This included information on Subaru's history, models, technology, warranties, concern resolution, future goals of Subaru, and more.  Potential Delivery Specialists competed throughout the week in games meant to test Subaru knowledge.  At the end of the week, a test was administered to determine who mastered the skills necessary to hold the Subaru Star Delivery Specialist title.  After the tests were graded, a graduation ceremony was held for the new Subaru Star Delivery Specialists.  
Mallory's class of 9 was the final class to graduate during the pilot program.  Subaru evaluated the results of implementing the pilot program in stores across the country and was pleased with the findings.  In 2017, the Subaru Love Encore Delivery program was implemented in every Subaru dealership in the country, and Subaru began offering regular Subaru Star Academies to train even more Delivery Specialists.  
Even after graduation from the Subaru Star Academy, Delivery Specialists are still not able to perform a Subaru Love Encore Delivery until even more online tests are passed.  These tests include more in-depth knowledge on models, competitors, technology, phone skills, Subaru history, and other areas of importance to Subaru Delivery Specialists.  Once all these tests are passed with a score of 80% or higher, the Delivery Specialist is finally ready to begin scheduling deliveries.  However, the testing doesn't end there.  Each time a new product is released or a technology feature such as Subaru StarLink or navigation is updated, the Delivery Specialist must take another online course and pass a test on the new material.  Delivery Specialists are also encouraged to attend training sessions and events when available, in addition to taking part in quarterly webinars.  Participating in this additional training helps Delivery Specialists stay up-to-date on all the latest information. 
            Before the Subaru Love Encore Delivery can take place, there is still more work to be done - the Delivery Specialist must stay current on new Subaru purchases, contact each new customer, schedule the appointment, and prepare the $25 gas card, Subaru notebook and pen set, and Delivery Agreement form within the time constraints given by Subaru.  Once the customer arrives for their Subaru Love Encore Delivery appointment, the Delivery Specialist spends about 35 minutes to 1 hour, or more if necessary, answering questions and explaining the features and technology offered in the Subaru along with warranty and service information.  At the end of the delivery, the customer is issued their $25 gas card and Subaru notebook and pen set and is asked to sign the Delivery Agreement form.  When the customer leaves, the Delivery Specialist's job is still not done - the Delivery Agreement form must be filed, and the delivery must be entered into the Subaru system, which triggers the survey to be emailed to the customer asking for a rating of their experience and of the Delivery Specialist. 
Being a Delivery Specialist takes a lot of work, planning, and dedication and is often a second job, so Delivery Specialists typically have training, testing, and responsibilities at the dealership above and beyond their Subaru Star Delivery Specialist duties.  Our Delivery Specialists enjoy their role and love helping customers understand all the features of their Subaru vehicles.  They continually strive to improve their product knowledge and delivery skills and they take pride in maintaining their customer satisfaction scores.  Whether you're a new Subaru owner or have driven Subarus all your life, share your love for Subaru with one of our Delivery Specialists!   
Pictured Below: Mallory and her graduating class of Subaru Love Encore Delivery Specialists - the final class of the pilot program.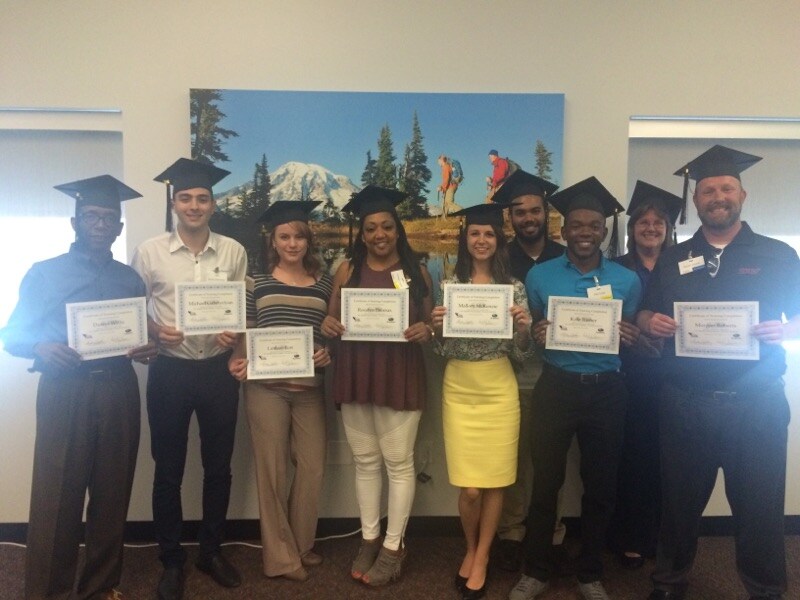 The Subaru Star Delivery Specialist, Your Vehicle Technology Expert.
Once you take ownership of your new Subaru, your Baldwin Subaru Star Delivery Specialist will schedule a return to the retailer for a Love-Encore visit. This should take place within 14 to 60 days from your original delivery date. This is your opportunity to ask questions about your vehicle's features and functions. With the help of the Star Delivery Specialist, you will be confident understanding how your vehicle's technology enhances your driving experience.
Your specialist will explain and demonstrate how to use the systems seen on the right, plus many more, and set them up to work best for you. You will also learn about SUBARU STARLINK™ connected services and how to enroll. Please note this process may take about 30 to 60 minutes. The Star Delivery Specialist is your go-to contact for all of your technology questions before, during, and after taking ownership.
Helpful videos from Baldwin Subaru