Regardless of all the crossovers out there, drivers who prefer sedans still have a large variety to choose from, which can become an overwhelming task. Even deciding between the
Subaru Legacy vs. Impreza near Denham Springs LA
can be difficult because there are so many reasons to love a Subaru.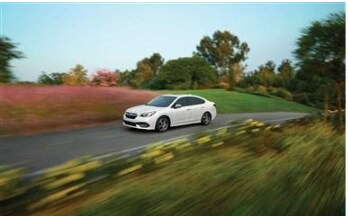 Subaru is known for an unmatched commitment to safety, with cleverly designed vehicles and advanced technology features. Adventurous and efficient performance that's built for the long haul is just another reason to love the brand. Both the Legacy and Impreza come standard with Subaru's legendary Symmetrical All-Wheel Drive and low mounted BOXER® engine, which makes them equally composed, balanced, and less nerve-wracking to drive when streets are slippery. So what are the differences between these two sedans and which one is better for you?
Yes, they both have a BOXER engine, but the motors in the Subaru Legacy vs. Impreza near Denham Springs LA have some differences. The standard 2.5 liter 4-cylinder engine in the Legacy has more power (182 hp) than the Impreza's 2.0 liter 4-cylinder (152 hp); but despite this, the two sedans provide a similar feel and close fuel economy, (30/31 mpg combined, respectively). However, while the Impreza has just one available engine, the Legacy offers a 2.4 liter turbocharged 4-cylinder (260 hp) for drivers who enjoy a little more oomph.



Subaru Legacy vs. Impreza near Denham Springs LA: Size Comparison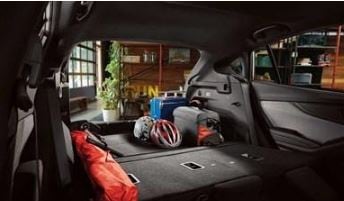 Both cars are very close in size and dimensions, but the compact Impreza, being around 8-inches shorter in length, may be a bit easier to maneuver and park than the midsize Legacy. They each have comparable interior space and are made for carrying up to 5 people, but the Legacy has just a bit more cargo space (about 3 ft3). Yet for even more room in the back, the Impreza is offered in a 5-door hatchback model, whereas the Legacy is only available as a sedan. Some drivers may also prefer the hatchback's sportier look as well.
A major difference in the Subaru Legacy vs. Impreza near Denham Springs LA is the offering of a manual transmission in the Impreza. Drivers who enjoy the engagement and quick response of a stick can't get it on a Legacy. And also available for the Impreza but not the Legacy, are roof rails. If you regularly transport extra gear that doesn't fit in the back, this could be a deciding factor.


These two Subarus are practically too close to call in the handling department; both are easy to drive. Subaru provides Active Torque Vectoring to help enhance stability around turns, which comes as standard equipment on every new Legacy. Impreza buyers must choose the higher priced Sport trim to get this performance enhancing feature. However, the Impreza Sport also benefits from a stiffer, sporty suspension that isn't even offered on the Legacy.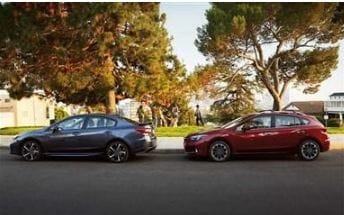 Because Subaru is among the best in vehicle safety, it's no surprise that the rank the same with 5-star overall ratings from the NHTSA and as IIHS Top Safety Pick+ recipients. All trims of the Legacy are equipped with EyeSight Driver Assist technology, and are available on the Impreza.
When trying to decide between the Subaru Legacy vs. Impreza near Denham Springs LA, shoppers should look closely at what they really want. If a lower MSRP and an available hatchback body grab your attention, then the Impreza is for you. But if extra power and luxury are more your style, the Legacy is probably your best bet.


Regardless of your choice, our team at Baldwin Subaru is ready to show you all there is to love about a Subaru.