While Louisiana does not typically suffer the consequences of a brutal winter and lingering effects of melting snow into the spring, the state still finds its own challenges with wet conditions. The torrential downpours can plague neighborhoods with flooding and do the same for daily commuters. That once convenient underpass often transforms into a pit for deep water. The great automaker responds with the
Subaru All-Weather Package near Baton Rouge LA perfect for springtime conditions
. With the technology outfitted in this package, Louisianans seem more capable to endure what Mother Nature unexpectedly delivers.
Heated Mirrors
If Louisiana were to witness a snowstorm of any significance in the Spring months or any other for that matter, citizens would be pulling over to play in any speck of the white powdery delight. In fact, they would be much less concerned with fighting it as opposed to rolling around in it creating snow angels. For those that have no time to stop and smell the roses, the
Subaru All-Weather Package near Baton Rouge LA is perfect for springtime conditions
. A major component of this package is the heated mirrors. Those living near the ski slopes or in mountainous terrain up north might see this option as a life and death necessity. While Louisiana will more than likely not see significant snowfall in the Spring, those heated mirrors still come in handy. They can make the rain exit the glass much faster which improves visibility. This only enhances an already stellar safety factor. 
Subaru All-Weather Package Near Baton Rouge LA Perfect for Spring-Time Conditions: Magic Seating
Subaru's All-Weather Package includes the absolute best in comfort for front-row riders. Both the driver and front passenger can enjoy a 10-way power seating option that enhances comfort but also enables versatility. While the northern winters can be bitter, Louisiana's summer can be equally brutal. As a result, many outdoor lovers in Sportsman's Paradise take advantage of the Springtime to blaze the great outdoors. Unfortunately, a spring shower can creep up and change the mood. While retreat is made to the Subaru to escape the downpours, that 10-way power seating comes in handy when trying to shed wet clothing in the car and dry replacements. The steering wheel and dashboard are no longer obstacles but instead, just a set of friendly neighbors when getting resituated. 
Heated Seating
The Subaru All-Weather Package near Baton Rouge LA perfect for springtime conditions includes continues to spoil those occupying the front seat with a luxurious heating element. After shedding those wet clothes and repositioning those powered seats, the warming function can be occupied to remove that remaining chill from a May shower. It is not uncommon to even get one last cold blast of Louisiana winter in April, so those heated seats assist in combatting Mother Nature's one final attempt to institute chill and ice.  
Functional Floor Mats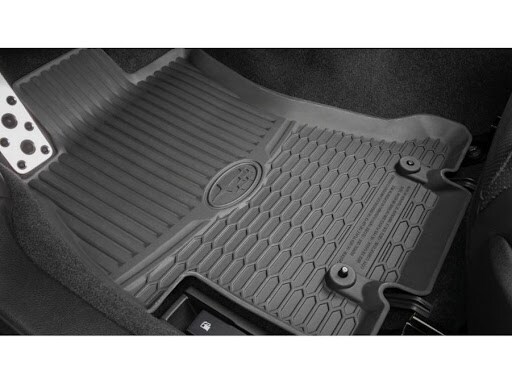 Subaru's All-Weather package concentrates on passenger ease and comfort. Adjustable seats with a heating option, as well as the heated mirrors, provide a level of confidence and security. The company additionally provided a similar level of care to the vehicle itself. The All-Weather package features rubber floor mats designed to trap water and dirt. While protecting the carpet from stain and damage, the Subaru lover can rid the vehicle of those annoying attributes by just removing the floor mats and dumping their contents to the ground. Nothing reaches the carpet or trim. Now retreating from that outdoor concert in the rain brings confidence as no one has to worry about contaminating the floorboards with wet mud and sand. To learn more about Subaru's All-Weather package, contact Baldwin Subaru at 1730 N Hwy 190 Covington, LA 70433.