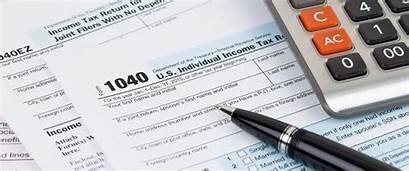 Tax Day comes around just once a year, but staying on top of taxes can feel like a year-round job. Whether you file on your own or use a tax professional, you need to know what your filing obligations might be and how your choices can affect your end result when it comes to money. If you're preparing for tax season near Mandeville LA, there are several things to keep in mind.

        1. You may not have to file a federal income tax return. Not every person who receives income during the calendar year has to file a federal income tax return. There are a number of factors that affect whether you have to file including how much you earned - and the source of that income - as well as your filing status and your age. 

        2. Even if you don't need to file a federal income tax return, you may still want to take advantage of tax breaks and credits. Tax credits are dollar for dollar reductions in your tax due and are usually more beneficial than tax deductions which simply reduce your taxable income. 

        3. You don't have to itemize to take advantage of certain deductions. To take advantage of most deductions, you do have to itemize - But the IRS still allows for certain deductions (called adjustments to income) that you don't have to itemize to claim.

        4. If you're self-employed, you likely need to make estimated payments.  If you're employed, your employer withholds taxes from your paycheck and turns those over to the Internal Revenue Service (IRS) for you as you get paid: at the end of the year, you'll either owe more, break even or be owed a refund, depending on your financial situation. But what if you don't have an employer or you get paid without having federal income taxes withheld? The IRS expects you to pay up if you expect to owe more than $1000 at tax time. 

        5. You should file a return even if you can't pay your tax bill. When you're preparing for tax season near Mandeville LA, remember that penalties apply for failure to file a return and failure to pay your tax. To reduce penalties, be sure to file your return even if you're going to owe and you can't pay up. There are options, including payment by credit card and a payment plan with the IRS, if you can't pay your taxes by the deadline. 

        6. Due dates matter. If you don't file and pay by your due dates, you can get hit with penalties and interest, which can add up quickly.  There are limits on how much time can pass before the IRS may no longer charge and collect on federal income taxes, sometimes called the statute of limitations. However, if you don't file your return, there is no statute of limitations. That means the IRS can usually assess and collect at any time. To avoid this, file your return as soon as possible - even if it's past the due date. If you need to request an extension you can do so right up until the deadline. 

        7. An extension of time to file is not the same as an extension of time to pay. If you're not ready to file your tax return by Tax Day, you can request an automatic extension. There's no cost to file an extension but if you expect to owe at tax time, you should make a payment with your extension request in order to avoid interest and penalty.

        8. Once the year-end passes, you still have one more opportunity to reduce your tax bill when you're preparing for tax season near Mandeville LA. To take advantage of most tax breaks, you have to act by year-end. There's one exception: funding your individual retirement account (IRA).

        9. If you fail to file and pay, the government has ways to make you comply. If you owe back taxes, the IRS can take your refund, garnish your wages or bank account, and even have the State Department revoke your passport. 


        10. A good tax preparer doesn't have to be expensive. 
Preparing for Tax Season Near Mandeville LA Doesn't Have to Be Hard
If you do get a refund, there's no better time to purchase a vehicle and no better place than Baldwin Subaru. Buying a new or used car with a tax refund is a smart choice if you've been considering making a car purchase in the New Year. For many people, a tax refund is like free money from the sky - and it can be tempting to splurge on non-essential items or a vacation. But putting that money toward a car is probably a wiser investment for the long term. So, if you're preparing for tax season near Mandeville LA, visit Baldwin Subaru to get an idea of how you can use your refund to invest in a car!