Ordering the
Outback Wilderness near Gulfport MS
is step one in accomplishing an adventurous lifestyle. All remaining steps are rooted in a personal commitment. While Subaru provides the capability for the first, all remaining steps can only find reality by personal drive. The Outback Wilderness provides the tools needed in seeking that thrilling experience found on and off the road but proves multifunctional as it can deliver the kids to school and the family to a vacation destination. Performance and versatility find a lasting partnership in meeting the needs of both expedition and urban transport. This offers high favor for even those who seek the adventurous lifestyle on a part time basis.
All-Wheel Drive Capability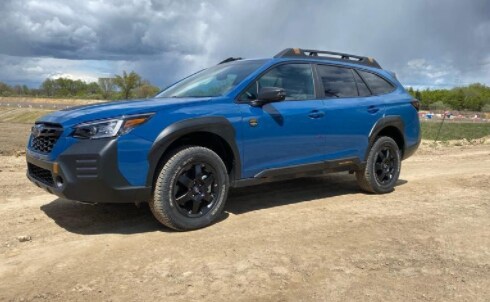 Even if off-road performance is sought only on weekends, Subaru recommends an
Outback Wilderness near Gulfport MS
. The vehicle's Standard Symmetrical All-Wheel Drive technology provides the confidence when taking to the trail after heavy rains and other forms of inclement weather. All four wheels working unison offer the ultimate driving ability. Serving as an asset, this driving system additionally offers a greater performance even on paved stretches of highway. Torrential downpours and whiteout blizzards making working commutes dangerous are an easier accomplishment. This technology provides the ultimate reassurance of control when drivers find themselves in these treacherous situations. No one said adventure was easy. The Outback Wilderness claims victory in destinations of adventure found in any setting encountered.
Outback Wilderness available by order only near Gulfport MS: Horsepower and Torque


Outfitted with a turbocharged Subaru Boxer engine, the Outback Wilderness provides 260-horsepower of undaunted power. Designed as direct-injected and standard on the vehicle, 277 pound-feet of torque is readily available along with 3,500 pounds of towing capacity. Now adventure can even be had at high altitudes, and even if an accessory such as that trusty boat is needed. The Boxer engine with all its provisions paired with the Outback Wilderness' sleek design make arriving at any destination an easy process.


Accessorizing


If bicycles and kayaks are tools needed for your next adventure, move forward, and order your Outback Wilderness near Gulfport MS. This SUV's roof rack system provides the capability to load and carry any additional tool needed for a day of thrill or travel. Dressed in an anodized copper finish, the strength of the roof rack system is designed to carry even the weight of a rooftop basecamp. A whole dimension can be added to the family camping trip with this rise in technology. If group adventure is sought and travel necessities exceed the rear cargo area storage capacity, simply move them up to the safe storage availability of the trusty roof rack system. The possibilities are endless as that is the theme of all Subaru's, especially the Outback Wilderness.


Making Adventure Comfortable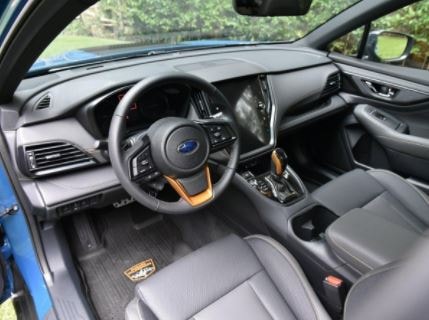 Many seek adventure but as soon as they exit their comfort zone, things begin to fall apart. With drivers seeking the outdoor thrill, the Outback Wilderness makes it happen mechanically, but also offers the creatures of home to make the venture more easily accepted and accomplished. Subaru's STARLINK multimedia package finds a home in the Outback Wilderness and subsequently offers connectivity that mirrors that found from the living room. If the view outside the vehicle appears alarming, passengers have an 11.6-inch touchscreen to focus upon. Wireless pairing and hands free operation allow the driver to keep both hands on the wheel while navigating steep inclines while climbing Mount Anything. Your favorite podcasts and music can play through the Wilderness Outback and muffle the gasps of passengers fearing no shouldered switchback trails. No matter the setting, the Wilderness Outback provides everything necessary in welcoming adventure and not fearing it. To learn more about the Outback Wilderness, visit Baldwin Subaru at 1730 N Hwy 190 Covington, LA 70433. Order the Subaru Outback Wilderness from Baldwin Subaru here.