Which Subaru Model is Best for Your Size dog?
With a variety of models and trim levels, the popular auto manufacturer answers the question and makes man's best friend the center of attention. Paired with a surplus of pet products, Subaru provides accommodations that make travel a joy and welcome experience. Safety provisions are made with different sized harnesses, easy access ramps, and plush coverings and padding.
Water Dog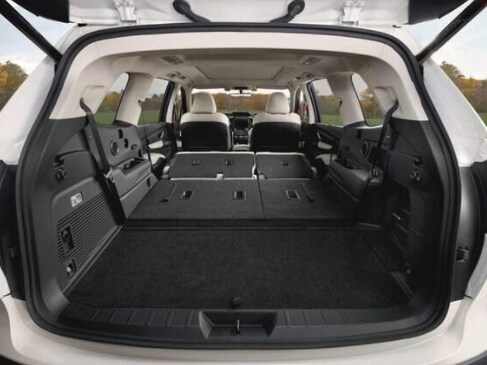 If it is an award-winning Labrador Retriever,
Which Subaru Model is Best for Your Size dog?
Subaru answers the question with the Ascent. Rolled out as the premier auto manufacturer's large SUV, this vehicle provides excess when it comes to storage space. This allows for a lavish lounge area for your pedigree swimmer. If the ride is long and your pooch is a rough sleeper and needs just a little more room to stretch out, the rear seating can be folded down. A significant increase in real estate is then gained. If exhaustion has taken its toll and one final jump into the Ascent's cargo hold seems too much, Subaru provides the solution in a smart and foldable ramp. Now your outdoor companion can victoriously enter his transport mode for a relaxing trip home. 
Which Subaru Model is Best for Your Size dog? Four-Door Sedan for the Four-Legged Friend
For companions of the smaller size who possess an all-important demeanor, Subaru presents the Legacy. Leather seating and elegant trimmings invite the pooch of a more classical reputation, like the traditional white Poodle. A night on the town can be had with a stately ride in a Legacy complete with all the trimmings. Ensuring safety, Subaru owners can install a harness branded by the automaker guaranteeing an equally safe ride for that petite Poodle friend. 
Crossing Over
Which Subaru Model is Best for Your Size dog? For interesting breeds that prevail from two different, like the Labradoodle, Subaru offers up the Crosstrek. Birthed from a car and SUV concept, the Crosstrek came to life, just like the Labradoodle comes compliments of the Labrador Retriever and the Poodle. While both vehicle and canine draw interesting gazes from onlookers, they possess that endearing quality to please the owner to the fullest capability. Subaru drivers can even add an additional layer of comfort to their little buddy in the passenger seat with a high-quality seat cover. While protecting the Crosstrek's upholstery, the fun-loving Labradoodle gains an increased sensation of security.
Digging Down to the Roots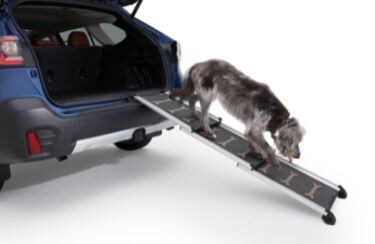 No better example could be made of pairing the right vehicle with the perfect breed than the Subaru Outback and Australian Shepherd. While the Outback name references the adventure found in the outdoors of Australia, it is only fitting that the vehicle serves as the premier mode of transportation for that favorite duo of loyal Australian Shepherds. With a contoured interior that seems to create a perimeter of safety, your team can find comfort to lounge. If your prized pets require toys and props, owners can refrain from crowding sleeping beauties inside and load the gear on the Outback's smart and versatile roof rack system. This SUV serves as the most viable solution in long-distance travel with your canine better half. For more information on which Subaru best meets your pet carrying needs, contact Baldwin Subaru at 1730 N Hwy 190 Covington, LA 70433.