With a bigger and all-new engine, the
2022 Subaru BRZ near New Orleans LA
may not be a completely overhauled model, but it has received much more than just a makeover. And because Subaru made affordability and lightweight agility top priorities rather than expensive exclusivity and high horsepower, the 2022 BRZ is still a bona fide sports car that's accessible to everyone.
The exterior is redesigned and now has a sexier look with more curves and sloping lines, with additional aggressiveness in its overall appearance. Inside the new BRZ you'll notice improved tech and an updated interior with a more driver-centric cockpit. We'll come back to those details; just keep reading to discover the most important change!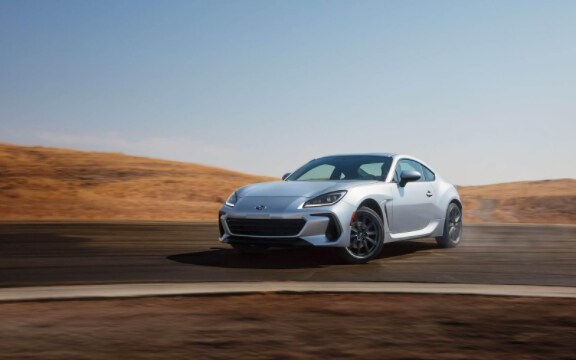 The new generation BRZ has a low vehicle weight and better handling, all combined in an attractive package. However, the 2022 Subaru BRZ displays improved handling and a clean, modern interior. Just as Subaru says, it's "A pure sports car with Subaru DNA."
2022 Subaru BRZ near New Orleans LA: Anticipated Changes
The most anticipated, and truly the most desired change, was more power for the nimble little coupe and yes, Subaru has given us just that! Although it didn't get a turbocharger, the new BRZ does address the lack of power (in particular, a lack of torque) that held back the prior model. Performance figures have yet to be posted, but you'll feel the improved quickness, hitting max torque at only 3700 RPMs compared to the prior generation's 6400 RPM. All that oomph is still sent to the rear wheels, so drivers can have some fun spinning them!
Engineered to give you an unrivaled experience, the engine of the
2022 BRZ near New Orleans LA
sits extra low, allowing an even lower ride than before. The much more economical BRZ offers a choice of two transmissions. Models that come equipped with the 6-speed automatic transmission also include Subaru's award-winning EyeSight Driver Assist, but we'd absolutely sacrifice driver assist features in exchange for the stick.
All you need to do is view photos of the 2022 BRZ near New Orleans LA to see how good it looks, but there are a couple of notable features that add to its performance. At the rear, dual exhausts and a small "ducktail" spoiler complete the look.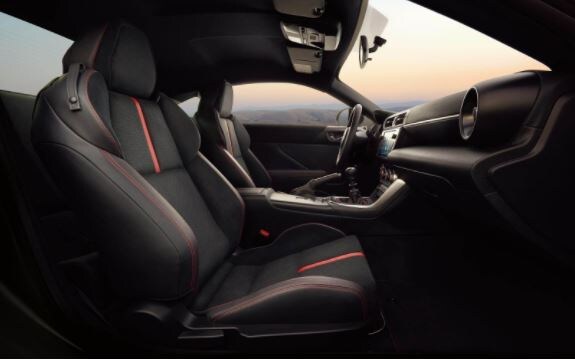 Back inside, the interior is built for driving, not luxury. As we said, it is driver oriented, and drivers will appreciate the new touchscreen infotainment display.  An all-new 8-inch touchscreen uses the newest version of Subaru's StarLink system, which brings the BRZ up to speed in the tech area. Folding down the rear seats opens up a cargo space with enough room to carry your luggage for a weekend getaway. The hatchback rear opening allows easy access for packing large items.
But to really understand the joys of this hot little 2+2, you need to explore it in person and most definitely test drive it. The 2022 BRZ is expected to arrive in showrooms sometime in the fall of 2021. When it does, come visit Baldwin Subaru at 1730 N. Hwy 190 in Covington and let us get you betteracquainted with the all-new BRZ!