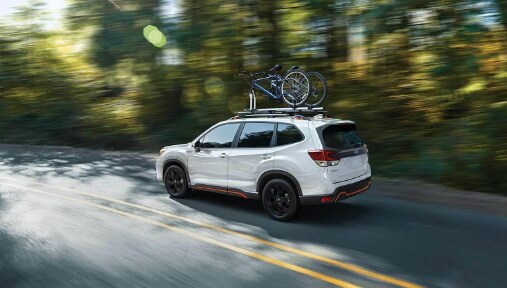 The beloved Subaru Forester is in its fifth generation and is slated to undergo a refresh now that it's at the end of its third year. Spy photos were recently revealed online, showing a lightly camouflaged Forester which indicates we can anticipate exterior and interior updates for the popular SUV.
It appears that the 2022 Subaru Forester near Denham Springs LA will get a restyled front end with upgrades to the fascia and bumper. In the photo, the grille isn't covered, so it's easy to see a new honeycomb design rather than the horizontal bars that are on the current model. Since the remainder of the front is covered by the camouflage, it's possible the Forester will have a new bumper altogether, and a modified design cutout for the fog lights.
Although it's not visible due to the camo, larger sections of black plastic cladding on the lower sides and fenders could be planned. The camouflage covers a bigger area on the prototype than the current model Forester, which means the Forester could have a more rugged look with the next generation.
The back of the Forester in the spy shot remains mostly uncovered by the camouflage, but there are a few noticeable tweaks. Three raised cutouts appear on the lower rear fascia near the exhaust, where before it was only a straight piece of trim. The taillights don't seem to look different, and black tape covers the badging.
It's highly likely that more impressive changes will happen underneath the sheet metal of the
2022 Subaru Forester near Denham Springs LA
. One of those changes could very well be EyeSight X, the newest generation of the EyeSight Driver Assist Technology suite. EyeSight X will deliver 360-degree sensing by using radars in the front and back of the vehicle to read road information.
2022 Subaru Forester near Denham Springs LA: Driver Profiles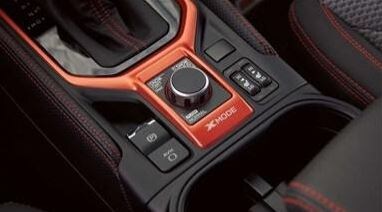 Drivers will also be able to change the "personality" of the vehicle by choosing between five driving modes. Each mode is tailored to a different type of driving such as Sport and Eco. Like previous models, the new Forester will be able to recognize and remember up to five different driver profiles.
The company is beginning to upgrade its vehicles' engines with an updated Boxer turbo, which will bring better fuel economy. Since the Ascent, Legacy, and Outback have already gotten this upgraded engine, the 2022 Subaru Forester near Denham Springs LA will probably be next in line for it. This setup will satisfy the desire for more power, for which loyal Subaru customers have continually asked.
 No matter what changes or remains the same, you can count on the next model of the Forester being a fan favorite. If you'd like to see and test drive the current Forester or other model, come on over to Baldwin Subaru at 1730 N. Hwy 190 in Covington.