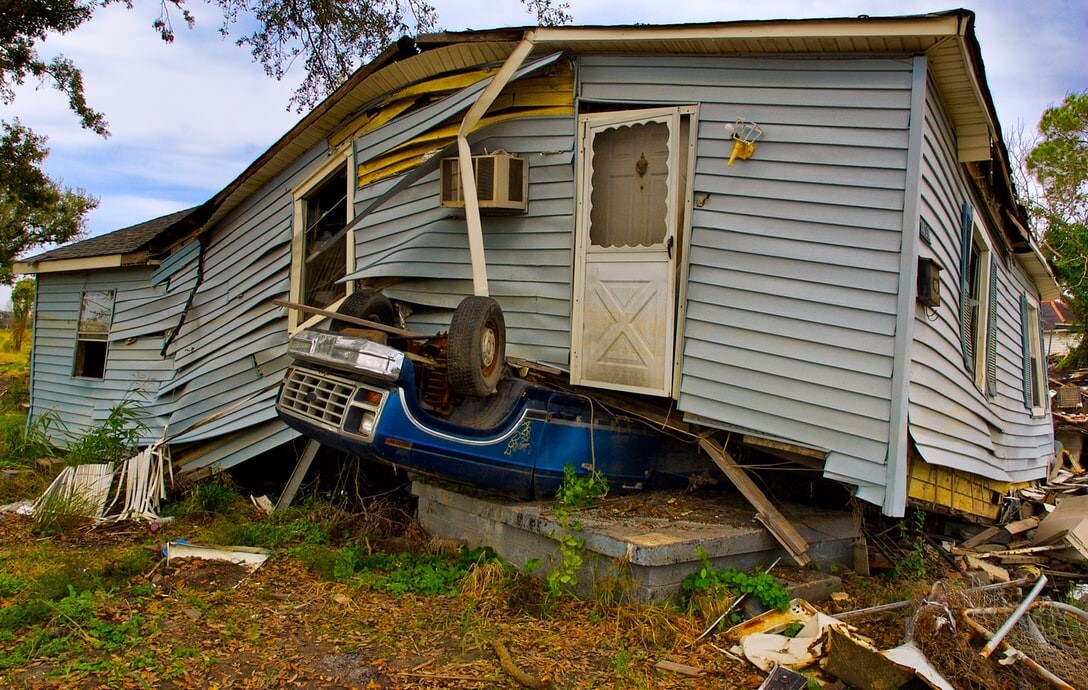 5 Tips for Hurricane Season in Louisiana
By Ivana Guidry
If you are a resident of Louisiana, you most likely know three things; how to cook, how to eat, and the dates of hurricane season. The season ranges from July 1st to November 30th each year. During these dates, the most important thing to remember is to be prepared. Preparation is key to being safe and comfortable in the event of a hurricane. This includes everything from getting your supplies ready to having an evacuation plan arranged. As of August, the anniversary of one of the nation's most deadly hurricanes, Hurricane Katrina, comes and goes, we want to remind everyone of the things they can do to help assure themselves and their family a safe hurricane season. To help you prepare are 5
tips for hurricane season in Louisiana.
1. Vehicle Prep
Having your vehicle prepared is one of the most key safety rules for hurricane season. Even if you don't plan to evacuate, it is vitally important to have your gas tank full in case you need to go anywhere after the dangerous weather moves on. As a bonus, it doesn't hurt to get gas at a lower rate before prices skyrocket. It is also important to gather and store your car's documentation, such as registration, proof of insurance, service records, and owner's manual. Finally, your vehicle should be up to date on all service and maintenance. Stop by Baldwin Subaru and we'll make sure your car is hurricane ready!
2. Local Weather Alerts
Hurricanes and taking the precautions that revolve around them is a way of life in Louisiana. It's not a question of "if" but of "when" we will be affected by a storm, so make sure you and your family are prepared. Local weather stations can provide you with the information you need before, during, and after the storm. With the loss of power during storms, another great way to stay prepared is having a battery-powered radio. This will ensure you have access to weather alerts even if your cell phone dies.
3. Household Emergency Plan
Making an emergency plan for your family is one of our crucial tips for hurricane season in Louisiana. Emergency plans are important, as they allow you to rest assured that if anything happens to you or your family due to a hurricane, the plan is already mapped out. When planning, tailor your plans and supplies to your specific daily living needs and responsibilities. Discuss your needs and responsibilities with your household and set connections for communication, care of children, business, pets, and any other specific needs.
4. Prepare Flashlights
During hurricanes, power lines and phone lines could, and probably will, be damaged, so it is imperative to have alternate sources of light. Although candles may have a nice smell, they are not always the best option, especially during the night. Before a storm, make sure you are stocked up on flashlights, as well as batteries. Another alternative is to purchase a generator. One thing to note about buying a generator is to be certain you're buying a properly made generator and are using it properly to prevent any unsafe carbon monoxide issues.
5. Water and Food Stock
When a hurricane or storm is nearing, one of the best tips for hurricane season in Louisiana is to begin preparing in advance. Purchase an extra few gallons of water when you go to the store to ensure you have enough, or better yet, more than enough water for you and your family. You should also buy non-perishable foods that are full of protein, such as peanut butter. To help keep your food and water stock clean, dry, and undamaged, we recommend investing in large tubs or buckets with fitted lids.
These are only five of countless hurricane preparation tips we can offer. For more information on how to become hurricane ready or how to prepare your car for storm season, visit us a Baldwin Subaru today.