In redesigning the 2019 Subaru Forester near Baton Rouge, LA, Subaru focused on slight refinements but kept its characteristics intact. After all, there was really no reason to make extensive changes; the Forester has long delivered an unbeatable combination of cabin space, great visibility, intuitive controls, and reliability. Here, you'll learn what makes the 2019 Forester so special.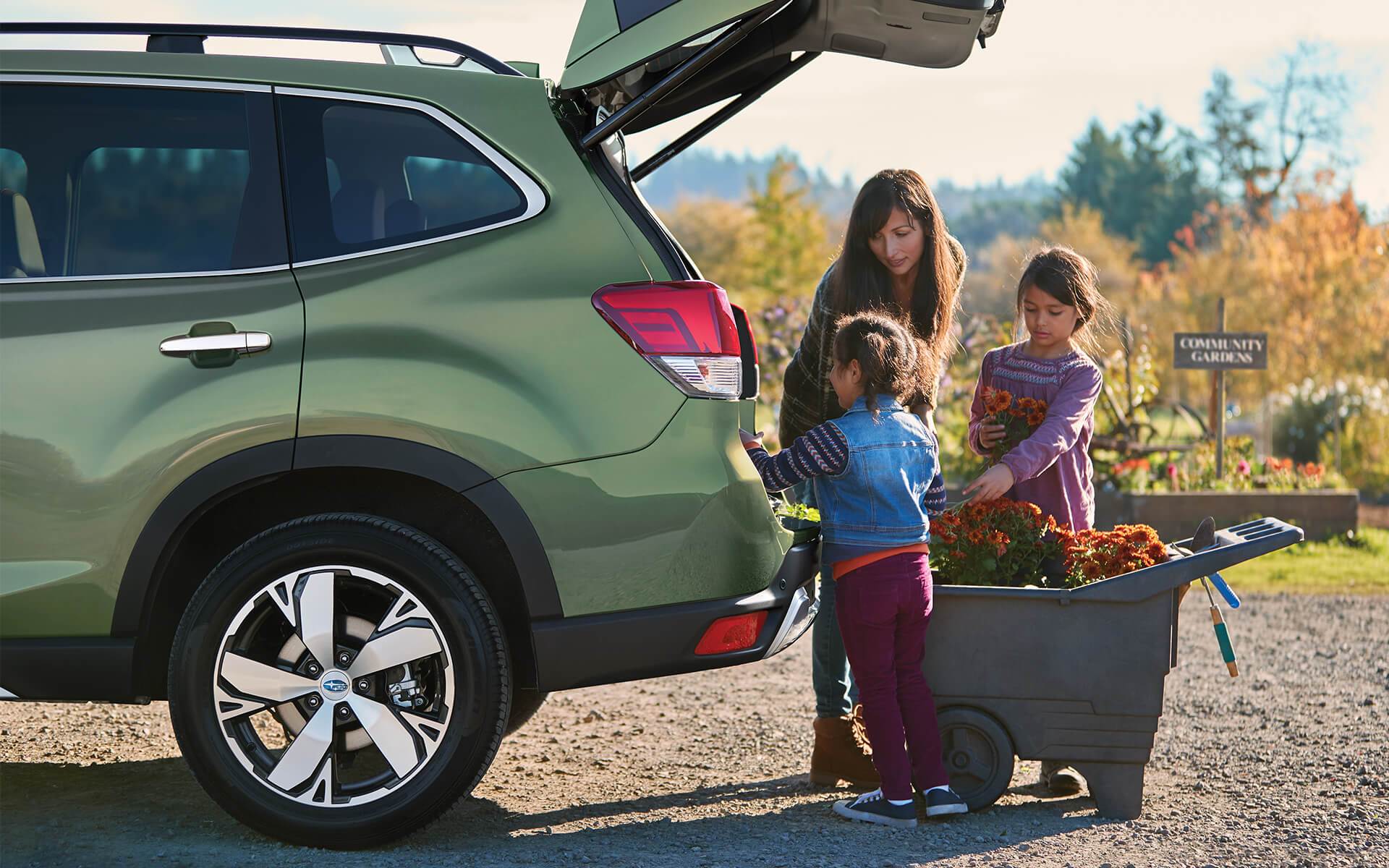 What's New for the 2019 Model Year?
For the 2019 model year, the Forester has received a quieter, updated engine, as well as Subaru's EyeSight driver assistance and safety package. While this version looks much like the last one, the Forester has been moved to Subaru's Global Platform, which also underlies the Crosstrek, Ascent, and Impreza. The new platform gives the Subaru Forester a firmer feel along with several technological advances that may help protect passengers in the event of a collision.
Behind the Wheel
The 2019 Forester gets the benefit of several suspension and powertrain refinements. The new 2.5L four-cylinder engine puts out 182hp in comparison with 2018's 170hp. While there's no longer a turbo engine or manual transmission option, you can still get a CVT on the Forester.
As with most of Subaru's other vehicles, all Foresters come with standard AWD. The new Forester has improved handling and a softer ride; it more effectively absorbs bumps in the road. Its steering is more responsive, and there's less body roll on curvy roads.
On the Inside
For a small sport utility vehicle, the cabin is quite roomy, and that's helped by the moonroof and expansive glass. Because of its low step-in height, large footwells, and wide doors, it's easy to get into, even though it has an 8.7" ground clearance. The height and wheelbase have been stretched slightly, creating more headroom up front.
The cabin of the 2019 Subaru Forester near Baton Rouge, LA is attractive, with luxurious textures, soft surfaces, and contrast stitching throughout. The controls are easy to reach and intuitively laid out, and the infotainment system is extremely responsive. Not only will you get a CD player (which is rare in newer vehicles), you'll also get full smartphone integration through Apple CarPlay and Android Auto.
Safety Features
Subaru has a reputation for safety, and it's long been a selling point with the Forester. The 2019 version goes even further by bringing you the EyeSight safety suite as standard equipment. You'll get features such as automatic emergency braking, forward collision warning, lane keep assist, and adaptive cruise control. On the Touring edition, the DriverFocus system monitors for and recognizes signs of driver distraction or fatigue.
What We Think
With the 2019 Subaru Forester near Baton Rouge, LA, it's clear Subaru has not messed with a good thing. Everything that made the previous model great stays the same, but some things have been made even better. All in all, the Forester is still one of the best choices on the small SUV market. It's perfect for weekend warriors and football tailgating, and we think the entire family will like it. See our inventory online, call us for more details, or visit our Subaru dealership near Baton Rouge, LA to test drive the 2019 Forester.