Drivers who are considering buying a Nissan Murano, a Ford Edge, or a Hyundai Santa Fe Sport should hold off on doing so until they take the 2018 Subaru Outback Near McComb, MS for a drive. This vehicle has a great deal to offer that is not seen in its competitors, and drivers need to ensure they are obtaining the right vehicle for their needs. Although Subaru has announced the 2018 Subaru Outback will feature a number of small changes, when these changes are added together, they make for an exciting new vehicle any driver would be proud to own.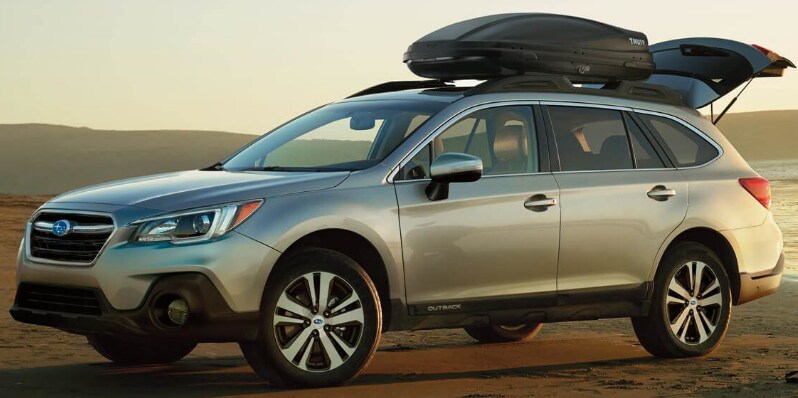 The Exterior of the 2018 Outback
The first thing individuals visiting a dealership will notice when they see the 2018 Subaru Outback in McComb MS is the changes made to the exterior. The grille features a prominent crossbar located behind the manufacturer's badge, and the inside edges are now slightly indented. Although Subaru opted not to rework the foglights on this model as they did on many others, they did reshape the bumper cladding in this area, and this improves on the overall looks of the vehicle. Drivers find 17-inch alloy wheels are offered on this model, although they can choose to upgrade to 18-inch ones.
Other changes will also be seen on the exterior. The bumper and front fascia have increased in bulk, and the headlights are more aggressive. Furthermore, this model now has chrome wings that appear to originate in the logo providing a look car buyers are sure to enjoy.
The Interior of This Year's Model
Changes have been made to the Subaru Outback to ensure a quieter ride, but this isn't the only modification that will be seen in this year's ride. The climate control now sits alongside the multimedia system, and the stitching on the dashboard has been upgraded in higher trim levels. The steering wheel features a new design, while the audio system display has been increased in size, going from 6.2 inches last year to 6.5 for the 2018 model. Furthermore, Subaru has elected to make Android Auto, Apple CarPlay and a backup camera standard in all Outbacks. For drivers who want a bigger display, an eight-inch version is offered.
Both the center console and steering wheel have undergone upgrades in the 2018 Subaru Outback. Furthermore, new color options are being offered, and new accents will be found in the Limited and Touring trim levels. Drivers who choose to upgrade to the 8-inch touchscreen will find they receive TomTom navigation, over-the-air updates with the help of Wi-Fi, and two USB ports.
Performance
When taking the 2018 Subaru Outback Near McComb MS for a spin, drivers will find this model comes equipped with a four-cylinder, 2.5-liter engine that provides 175 horsepower. Drivers, however, do have the option of upgrading to a six-cylinder, 3.6-liter engine that produces 256 horsepower if this better meets their needs. Both feature all-wheel drive and a continuously variable transmission. Drivers find they have four trim levels to select from if they opt for the four-cylinder engine and two with the six-cylinder version.
Subaru has opted to make other changes to ensure drivers have a vehicle they love. The transmission and steering have been retuned for a better response, and driveability has improved thanks to changes to the shock absorbers and braking. Furthermore, updates have been made to the four-cylinder model to provide a quieter ride. This includes thicker panels in the wheel wells, more sound-insulating glass, and mirrors that have been redesigned.
Safety Features
Safety is one reason many drivers turn to Subaru vehicles, as this manufacturer has been known for making this a priority in every vehicle they produce. Choose the optional EyeSight technology package and receive items such as adaptive cruise control and forward collision warning as well as automatic emergency braking. Other features found in this system include lane departure warning and steering assist, a blind spot warning system, adaptive headlights, automatic high beams, and automatic reverse braking.
Tires are now monitored independently for pressure in the 2018 Outback. Other changes include doors that automatically lock and adaptive guidelines in the backup camera. These are only a few of the modifications for this model year, and drivers will want to be sure to check them all out.
Head on over to our dealership today to take the 2018 Subaru Outback Near McComb MS for a test drive. This vehicle has attracted the attention of many thanks to its safety features and standard equipment. In addition, it is capable of taking on both everyday tasks and off-road adventures. Drivers find they can see and do more with the help of this model, thus it is one vehicle that should be on the list of rides to consider for anyone looking to buy a car in the near future. The changes that have been made to the Outback make an outstanding car even better.