Baldwin Subaru is honored to volunteer each year for
Feeding the Needy in Covington LA
.  Feeding the Needy is an annual event put on by the Covington Rotary Club to help ensure needy families in St. Tammany and surrounding parishes don't go without a Christmas dinner.  Each Christmas dinner is fully cooked and includes a whole turkey along with all the fixings.  These dinners are boxed up and hand-delivered by community volunteers.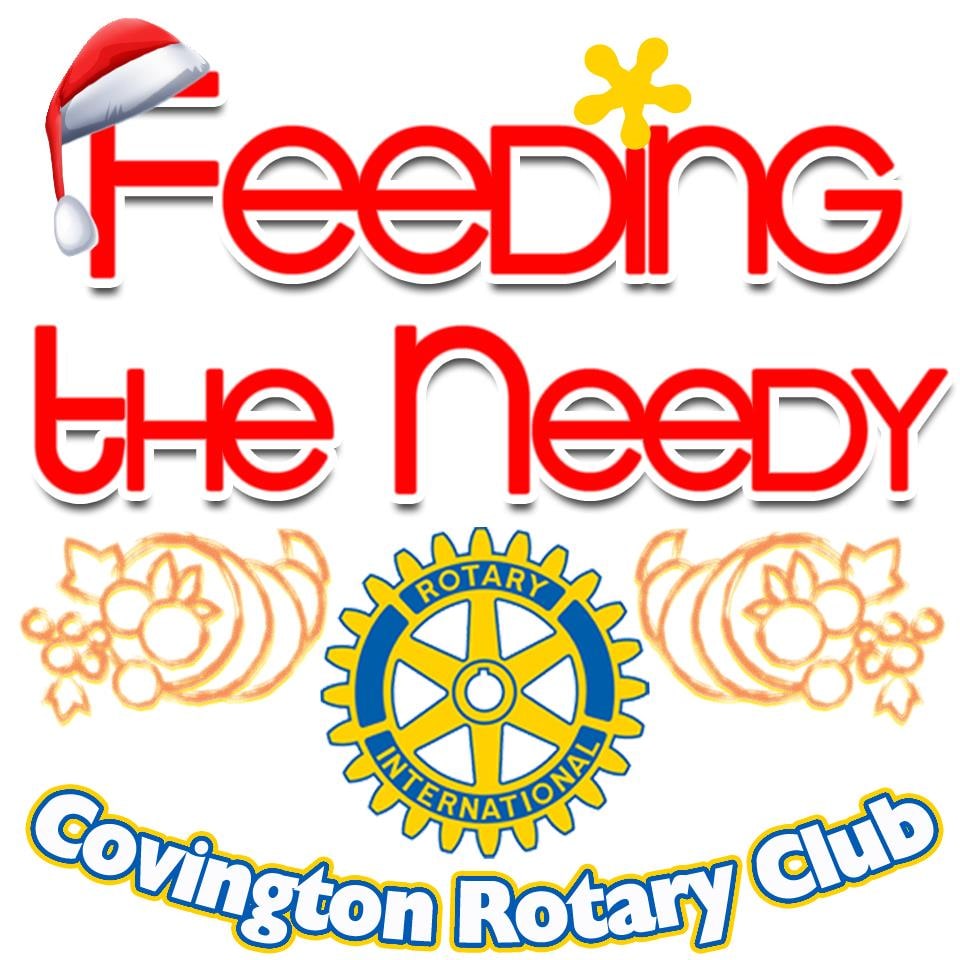 Baldwin Subaru's John Baldwin is a co-founder of Feeding the Needy in Covington LA, celebrating its 18th year serving the Northshore. Some of our staff just attended the 9th Annual Feeding the Needy Fundraising Luncheon to support the cause. Ticket sales from the luncheon allow Feeding the Needy to deliver more than 1,500 cooked turkeys with sides to families in our community on Christmas morning.
Every year on December 23rd and 24th, volunteers prepare the Christmas boxes that include a 14-to 16-pound cooked turkey with various pre-cooked side dishes and a dessert. Every box contains enough food to feed a family of four to five people, with larger families receiving an additional box. All boxes are hand delivered on Christmas morning by local volunteers and only need to be heated up and served. 
We firmly believe in giving back to our community by providing financial support as well as volunteering to take an active role in serving and supporting the causes in our neighborhoods.
Feeding the Needy in Covington LA is not our only volunteer opportunity. Our mission is to support organizations that are dedicated to improving the world and the lives of its people. Baldwin Subaru is dedicated to the Subaru Love Promise through our partnerships with local charities and non-profit organizations. Some of the organizations we have partnered with and serve are Subaru Loves Pets - SPCA, Subaru Loves the Earth - Global Wildlife Center, Subaru Loves Learning - Lee Road Junior High and Pine View Middle School, Subaru Loves to Help - Covington Food Bank, Covington Rotary Club, Feeding the Needy, Safe Harbor, United Way, and Subaru Loves to Care - Mary Bird Perkins Cancer Center. 
Baldwin Subaru has been honored with the Subaru Community Commitment award thanks, in part, to supporting these organizations. This is a national award that recognizes Subaru dealerships that demonstrate excellence in all areas focused on community involvement. 
The Subaru Love Promise is a commitment to serve our community by partnering with nonprofit education, health, community, environment, and animal organizations. To stand out by doing what is right for no reason other than it's the right thing to do.
Baldwin Subaru partners with the Northshore Humane Society and other local shelters to host a pet adoption each December. During the event, local shelters waive the adoption fees for all dogs and cats or give other incentives. All adoptable pets are spayed or neutered and are up to date on all vaccines. A Baldwin Subaru goody bag filled with toys, treats, and coupons was given to every newly adopted dog or cat. During the event 26 homeless cats and dogs gained a forever home just in time for Christmas. Santa PAWs stopped by to take pictures with all the good boys and girls, both 4-legged and 2-legged. 
We are diligent when it comes to the Subaru Love Promise through our mission to do right by our customers and community we serve. To learn more about how Baldwin Subaru supports our community stop by our showroom today and browse our inspiration binder!