The
Baldwin Subaru Halloween Pet Event 2021
is met with great anticipation and excitement in giving back to the fluffy and four-legged Subaru customers. Sprinkling some good, Baldwin Subaru will serve as the premier destination in raising funds and collecting donations to improve the reach of this helpful organization.
The Black Cat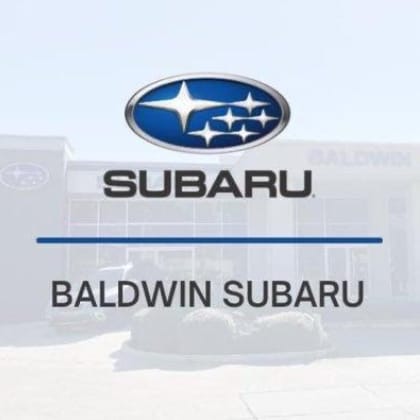 The
Baldwin Subaru Halloween Pet Event 2021
comes to fruition as The Black Cat: A Baldwin Trunk or Treat. The four-hour event promises tremendous fun and a sense of accomplishment, as giving back could never be more satisfying. To kick things off, the best costume brings a prize and bragging rights. Baldwin Subaru furthers its commitment through its promise to donate $100 for every pet adopted from the shelter during October. This news brings down the house as the do-gooding does not just end on October 23rd at 3 pm; and instead, it reigns across the entire month of October. Visitors should bring their purring companions. The dealership promises its version of trick or treating, and there will be an endless supply of food and music. For the more competitive attendees, Baldwin Subaru has a plan of contests in place, including trunk decorating. A picture station will be available for the winners and all others so you and your furry friend can bask in the enjoyment for years to come.
Baldwin Subaru Halloween Pet Event 2021: Big Sky Ranch
Big Sky Ranch is a premier facility located just up the highway in Folsom, LA, specializing in pet adoption and affordable pet care. Farm Time is a sponsored event that provides an incredible interaction with nature that includes raising chickens and horsemanship. Family Farm Day allows for an authentic outdoor experience to enjoy nature. Families can schedule days to visit, have lunch and thoroughly enjoy the facility's grounds. Proving to be versatile, in addition to spearheading adoption events, the Big Sky Ranch can be secured for weddings and events and retreats, as well as lunch and learning. Stuffy and dimly lit hotel conference rooms now have competition.
CATNIP Foundation
The CATNIP Foundation finds itself at the center of the Baldwin Subaru Halloween Pet Event 2021. Rooted at Big Sky, this program devotes its time and energy to the welfare of animals in St. Tammany Parish. It works with the public and partnership organizations to facilitate an approach of no-kill communities and do away with the need for shelters and sanctuary agencies. CATNIP manages several avenues in making this dream come true. They offer an adoption and sponsor program that connects homeless pets with loving and gracious families. They additionally provide fostering services. They zero in on target groups needing assistance, such as the Seniors for Seniors program, where older pets are placed with citizens 65 years of age or older.CATNIP provides both remarkable and proactive service where stray cats are trapped, neutered, and treated, and then released back into the area they were originally located. Proving they cater to all feline personalities, cats that fear humans can be entered into its Barn Cat Program, where they can be taken care of outdoors. CATNIP indeed covers the bases to serve the community better. Partnering with Baldwin Subaru for the special event proves that anything is possible when resectable entities collaborate and respond.
Customer Call to Action

Baldwin Subaru views customer relationships as long-lasting, bringing a sense of comfort and dependability for both sides of the equation. As a result, the dealership is calling on the generosity of its customers and asking for assistance in filling the pet wishlist. Indeed not portraying any form of animal discrimination, Baldwin asks for pet beds and toys for both cats and dogs. Cleaning supplies like brooms and mops are a welcomed option. Kittens can always use wet food, and restaurant steam table trays find use as litter boxes. To learn more about how you can contribute to the ultimate cause of humanity, contact Baldwin Subaru at 1730 N Hwy 190 Covington, LA 70433.