Baldwin Motors - Since 1950
Baldwin Motors was established by Lawrence Baldwin in 1950 with a focus on putting clients and their needs above all else. With an approach that goes beyond the industry standard of working just to get a high volume of sales, we have been able to remain successful in providing motorists in Louisiana, Mississippi, and beyond with nothing but the best in new and used car sales and services. Our family-focused atmosphere and community-centric ideals have kept our family-owned and operated dealership running strong for over 3 generations. In 2001, the Baldwin family was awarded the opportunity to take on the Subaru brand and thus Baldwin Subaru was established in Covington, Louisiana! We have since become the longest-standing Subaru dealer in the state of Louisiana. 
Committed to our Community
Baldwin Subaru has embraced the Subaru ideology and what it means to truly be "more than a car dealer". Our commitment to our community rings true to the 5 pillars of love that we are proud to support throughout the year. We are committed to helping the environment, schools, the homeless, pets, individuals battling cancer, and more. When you buy Baldwin, you buy hope. We are proud to promise that a percentage of every sale will be donated back to a non-profit organization in our community. In the last 10 years, Baldwin Subaru has donated over an estimated 1.5 million back to the Northshore and surrounding areas. 
This commitment has resulted in us being nationally recognized by Subaru of America FOUR TIMES in the last year. In October of 2021, we won the 1st place Subaru Love Promise Story for our outreach and donations after Hurricane Ida struck our Louisiana community. Then in January of 2022, we won again by sending 100 air mattresses, 200 pillows, and blankets to an empty shelter in Bowling Green, Kentucky, after a tornado outbreak devastated the area. In April 2022, we gained yet another 1st place recognition for partnering with Battle Scarred Motorsports and providing the means for disabled veterans to get behind the wheel of a racecar. Most recently in May 2022, we were recognized for taking our Mobile Service Van to Pine View Middle School and servicing the teacher's and staff's vehicles. These stories may have won national recognition but they make up only a small fraction of the events and organizations we are involved with every year. Click here to see more of what Baldwin is doing in the community. 
To amplify our commitment to bettering the environment, we are proud to have achieved the Subaru Eco-Friendly Retailer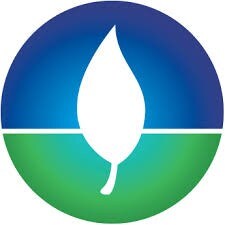 certification! The Subaru Eco-Friendly Retailer Program demonstrates the core values of Subaru as a company and a brand by positively impacting our community and its local environment. We meet requirements in energy efficiency, water conservation, recycling, waste management, & community involvement events. 
Committed to our Customers
Our friendly and experienced staff are ready to provide service with a smile. Our goal is to ensure that we give you a satisfying car shopping experience while helping you find the car that meets your needs and budget. Our lots are well-stocked with Subaru sedans, SUVs, and wagons, both new and used.
Apart from offering great vehicles, we also strive to make sure each experience you have with our dealership is extraordinary. At Baldwin Subaru, we are building customer relationships that last for life. 
As one of the most successful Subaru dealerships in Covington and beyond, count on us to take into account your needs, preferences, as well as any and all feedback you may have that will help us improve our business. As the current owner of the dealership and Lawrence Baldwin's son, Mr. John Baldwin, always likes to point out, "We are here to help you buy a car, not sell you a car."
Visit Baldwin Subaru Today
Baldwin Subaru is the dealership to visit for the best deals on new and used cars for sale. To learn more about our car specials and services and convenient financing plans, we invite you to get in touch with Baldwin Subaru. Contact us by phone or visit our dealership. Own your dream car today with Baldwin Subaru.