The answer to the question of
why is a Subaru Certified Pre-Owned vehicle better than an average used vehicle
finds an answer rooted in simplicity. One could argue safety standards while others might focus on technology, but no matter the personal motivation, all answers are rooted in quality. Each vehicle produced by one of the greatest automakers ever exhibits features devised from engineering excellence and robust design. All lead to a road paved in enhanced quality.
Safety Features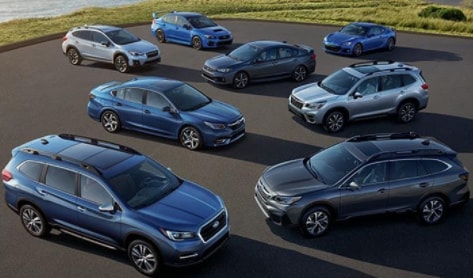 Why is a Subaru Certified Pre-Owned vehicle better than an average used vehicle
? Safety is high on the list of answers to this question. While other manufacturers attempt to promote impressive safety aspects, Subaru backs up the claim with innovative technology like EyeSight that produces a superior shroud of safety. No other automaker has equipped their different models with anything like EyeSight so even a used Subaru with this key safety feature provides a better solution to safe driving. Traffic monitoring, lane-keeping assistance, and an intuitive rear camera on a used Subaru outclass those proudly touted safety factors found of the new vehicle competitors.
Why is a Subaru Certified Pre-Owned Vehicle Better than an Average Used Vehicle? Warranty
When buying a new vehicle, quality and a guarantee go a long way in influencing the best decision. Backed by a 7-year/100,000-mile powertrain warranty, used Subaru buyers can rest assured they are committing to a vehicle that was constructed to not only last but continually impress. The irony can be felt that most used vehicles purchased with increased mileage, like 80,000 miles, are typically a high-risk investment that could potentially yield high repair bills. If that 80,000-mile used vehicle was a Subaru, the new owner could enjoy a 20,000-mile warranty. This is quite the incentive when purchasing a used vehicle.
High Points
Why is a Subaru Certified Pre-Owned vehicle better than an average used vehicle? One major reason is the fact that all certified pre-owned Subarus go through a highly detailed 152-point inspection process. Any item that fails the inspection must be replaced or repaired as per Subaru's used vehicle policy. Not only are the results available to potential buyers, but confidence and reassurance are also harnessed as the inspections and corrective mechanical work are performed by certified Subaru technicians. Post-inspection vehicles are re-entered into the automotive world so they can once again carry their drivers and passengers with that tried-and-true Subaru promise.
Pre-Owned Extras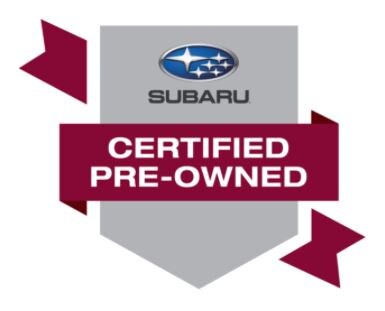 When purchasing a used vehicle, no better path to success can be had except for that of a certified pre-owned Subaru. With impressive warranties and detailed inspections, Subaru upped the ante with a surplus of additional factors when making the used vehicle purchase. Even though Subaru vehicles are built to last and remain repair-free, the automaker still packs a clause of 24/7 roadside assistance into each of its used vehicles. Used Subaru seekers can even enjoy a 3-month trial subscription to SiriusXM radio and a one-year subscription to STARLINK. To learn more about the benefits of buying a certified pre-owned Subaru, contact Baldwin Subaru at 1730 N Hwy 190 Covington, LA 70433.