What can I fit in a
Subaru Outback in Covington LA
is an interesting question, and one that needs an interesting answer. So let's get started finding out right now!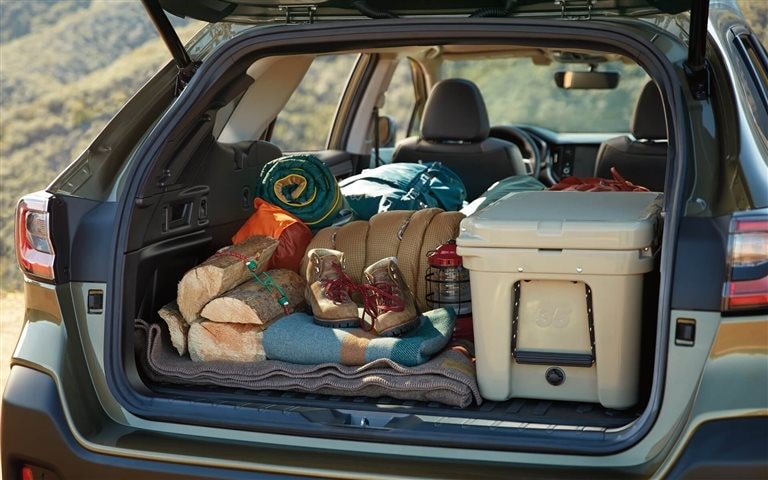 How much room is there in a Subaru Outback?
The 2020 Subaru Outback is a two-row midsize SUV with the type of space you'd expect from a much larger vehicle. With 40 inches of headroom in the front and 39.1 inches in the rear, driver and passengers can get comfy even on a long drive. The legroom for front and rear is 42.8 inches and 39.5 inches respectively, which gives ample space for everyone. There's enough shoulder room, as well, with 58.1inches/57.4 inches front/rear. 
Even when it's filled up with five passengers, the Outback still gives you 32.5 cubic feet of storage space. It has available cargo area release levers to make it even easier to fold the rear seats down, which then gives you 75.7 cubic feet of volume to pack in more gear or equipment. These are great numbers for this class of vehicle. 
The impressive cargo space tends to be lower in height but longer in floor space than in a compact or other midsize crossover. The rear seat backs fold level (completely flat!) with the cargo floor and the load floor is wide and low. This in turn helps the Subaru Outback in Covington LA  keep a lower stature, with a low roof that makes mounting bikes or kayaks or camping gear easier (unlike a taller SUV).
There's also a nice amount of under floor storage, including a wide slot where you can store the cargo cover. It has an available hands-free Power Rear Gate, for automatic opening when your arms are full. Plus, a simple touch on the gate button will close it and lock the whole car.
Moving Stuff with the Subaru Outback
So what can you fit in a Subaru Outback in Covington LA? The answer is simple: a lot! You can easily fit a twin mattress which is about 38 inches wide and 75 inches long. You can add the headboard, footboard, and rails along with the mattress. Dining tables, armchairs, bookcases, even two-seater sofas can all fit in the Outback's cargo area with the seats sown. With a maximum towing capacity of 2700 lbs (3500 lbs. for Onyx Editions XT) you'll be able to pull all the rest of your stuff behind you.
Camping with the Subaru Outback in Covington LA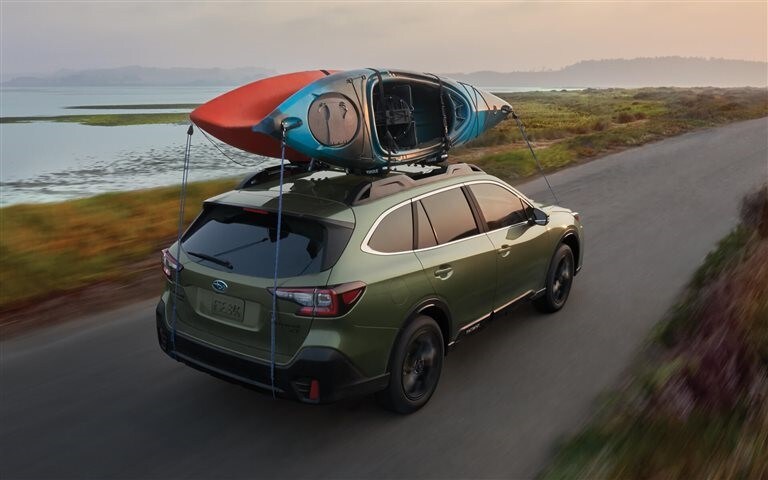 Rather than a real bed, you'd probably take a camp bed when you're traveling the great outdoors. No problem there- air mattresses fit, and probably won't need to be deflated! A camp stove, hiking gear, tents, ice chests, fishing poles - all can be packed into the back of your Subaru Outback. 
Naturally, all Outback models come standard with roof rails for kayaks, skis, and surfboards so your big outdoor toys can stay out of the way on top. 
Your life and a Subaru Outback
Not many SUVs can outdo the Subaru Outback in Covington LA for versatility, roominess, value, and family friendly qualities. Come visit us at Baldwin Subaru to explore one today!