Baldwin Subaru has some great
Valentines date ideas in Covington LA
and surrounding areas for people enthusiastic about experiencing the outdoors. Consider visiting local or neighboring parks to explore nature, observe wildlife, pan for gold or search for fossils.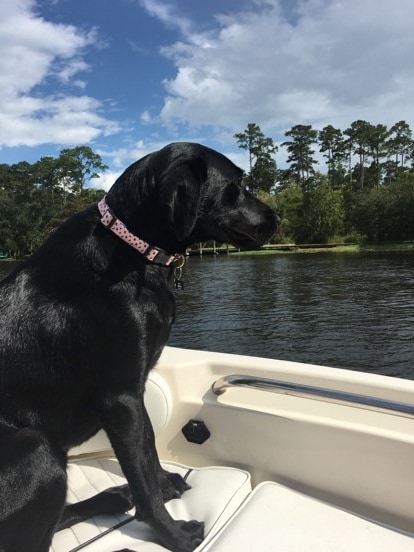 See City Park New Orleans from the ducks, swans, and geese's point of view. Stop in the Boat House, rent a boat and float on historic bayous and lagoons. Wheel Fun Rentals rents the small swan paddle boat, large swan paddle boat, single kayak, double kayak, or canoe. Big Lake is surrounded by twenty-five acres including wildlife, wetlands, art displayed throughout the park. Once you return to land the fun continues with paths for walking, jogging, bird watching, and biking. If you don't have your bike, no worries! You can rent a single/double surrey, deuce coupe, quad sport, cruiser, or a tandem bike and ride the bike path or one of the trails around Big Lake. City Park also has its very own authentic Venetian gondola the Bella Mae offering fifty-minute tours.
If hiking is at the top of your Valentines date ideas in Covington LA, you will want to explore the marshes and swamps of the Barataria Preserve trails in Jean Lafitte National Park. For those that prefer higher elevation trails checkout Driskill Mountain. You can hike to the highest point in the state, at 535 feet above sea level. Tunica Hills State Wildlife Management Area features abundant wildlife, waterfalls, bluffs, ravines, and rugged terrain. You can choose from three hiking trails, horseback riding, and biking. Bring your binoculars to catch a glimpse of some rare bird species or eastern chipmunks. 
Valentines date ideas in Covington LA Including Wildlife and Waterfalls


The Clark Creek State Park must be included on the list of Valentines date ideas in Covington LA. The park is located in Woodville, MS with more than 700 acres to explore on foot for the outdoor enthusiast. The trails feature around 50 waterfalls ranging from 10 to 30 feet high, a rugged path, and streams. You will have many opportunities to venture off the path to walk in streams. To reach some of the streams you will need to travel about 12 feet down and others require you to climb over let's just say bolder size rocks. 
Kisatchie National Forest consists of over 600,000 acres and is divided into five Ranger Districts. The forest presents a diverse experience from bayous to hills, to elevations of around 400 feet. If you are looking for an outdoor adventure without limits, then visit Kisatchie National Forest. Their list of recreation activities is extensive. The forest offers a scenic driving path, bicycling, hiking, fishing, horse riding, water activities, climbing, cave exploration, rock/minerals panning, and more.
If you and your Valentine prefer indoor rock climbing check out New Orleans Boulder Lounge, Slidell Rocks Climbing Gym, or X Fusion Family Arena. 
It's no secret that Baldwin Subaru and Subaru owners love pets. Enjoy a fantastic meal with your sweetheart and bring your furry friend along. Some pet friendly restaurants to consider are The Chimes, Abita Roasting Co., The Beach House Bar & Grill, LaLou, or The Barley Oak. Then you can take a stroll on the lake front. 
Whatever you decide to do for Valentines Day, remember it's all about spending time with the ones you love. Love is what makes a Subaru a Subaru - experience it for yourself with the ones you love.