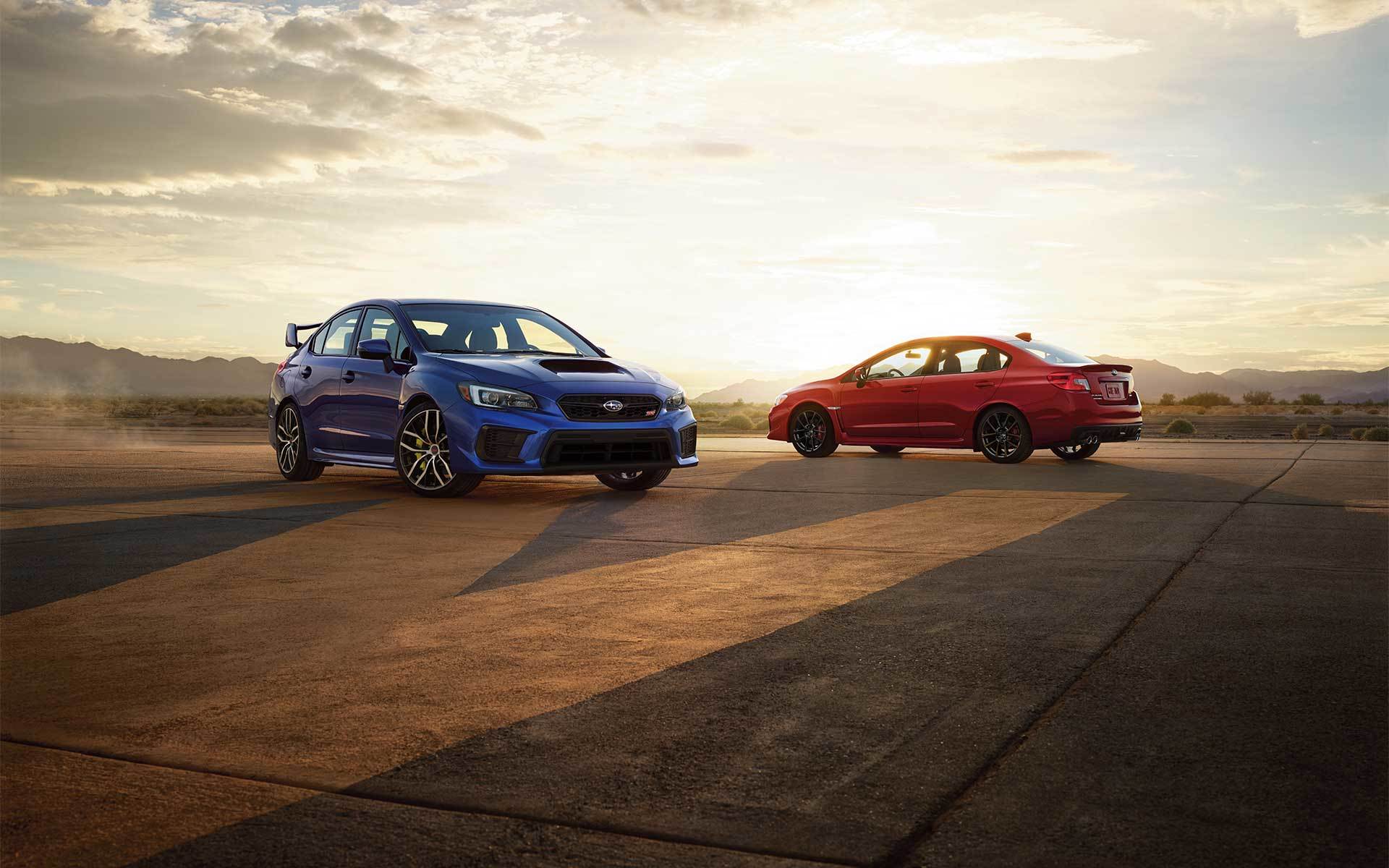 The choice of the best all-wheel drive sedan boils down to the
2020 Subaru WRX vs STI near Mandeville LA
, but which one better fits your needs? On one hand, you have the WRX, the trusted all-wheel drive powered by a 2.0-liter turbocharged flat-4 and a couple of surprises up its sleeves. On the other hand, the WRX STI doubles down on every feature the WRX has to offer, with a turbocharged 2.5-liter flat-four powering through the streets. 
To be clear, the Subaru WRX STI is a version of the Subaru WRX. Here, we'll help you understand the differences between the two Subaru options, though you won't go wrong with either car. The best choice will ultimately depend on what you're looking for in a car. 
How the Engine Performs
One deciding factor on the match between the 2020 Subaru WRX vs STI near Mandeville LA is how their engines perform. For the WRX, this means a turbocharged 2.0-liter flat-4 engine that produces 268 hp and 258 lb-ft of torque. With this kind of power, not to mention having the choice between the standard six-speed transmission or the continuously variable automatic transmission, you can bring the WRX from 0 to 60 mph within an impressive 5.5 seconds. City dwellers will love the WRX, since its engine is plenty enough to course through the streets.
Meanwhile, a 2.5-liter flat-4 turbocharged engine powers the STI, which makes it the better choice if you're after a little bit of adventure. The power from its turbocharged engine is balanced by a firm suspension, electrically assisted steering, and adjustable center differential. You'll feel confident in bringing the STI through rougher roads.



A Look Inside
Little has been changed with the looks of both vehicles, but both their interiors are worth noting. Expect a 6.5-inch touchscreen infotainment system in the WRX, which you can sync with Apple CarPlay or Android Auto. Low windowsills, comfortable seats, and a spacious trunk come standard with the WRX, though you can upgrade them for additional luxuries like Recaro front seats and a second USB port for the infotainment system.
With the STI, however, you can make use of Subaru's own infotainment system called Starlink. This system comes with numerous modern features that you can easily use through a 5.9-inch color information screen. Legroom and interior space are roomy as well, and truck space can be expanded further, thanks to a 60/40-split-folding rear seat.



The 2020 Subaru WRX vs STI near Mandeville LA: Have You Made Your Choice?
Despite these differences, both the 2020 WRX and the 2020 WRX STI come with Subaru's own set of reliable safety features. Both are also eye-catching and breathtaking, as shown by the features listed above. Choosing the winner between the 2020 Subaru WRX vs STI near Mandeville LA is ultimately in your hands. Test drive both cars and see which one fits the bill when it comes to your wants and needs. Get behind the wheel of a Subaru WRX or WRX STI today at Baldwin Subaru.