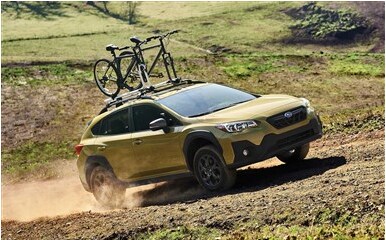 Because almost all Subarus come standard with symmetrical all-wheel drive, they are some of the most capable vehicles in their classes when it comes to slippery or rough terrain.
Subaru X-Mode in central LA
makes these Subaru vehicles even better.
How does this make them better? The AWD systems on Subaru are designed to help with traction when roads become slippery or when driving on dirt or sand. It's not really meant for steep hills, rugged trails, snow, and ice; and this is how X-Mode makes it better. It works along with the AWD to get better traction on the driving surface. Subaru X-Mode in central LA will activate five different types of control that help keep the tires from slipping in certain situations.
Five Forms of Control with Subaru X-Mode in Central LA


1. Engine Throttle - Normally when you step on the accelerator, the engine throttle opens to deliver torque. With X-Mode employed, it won't open too quickly and will deliver torque gradually. Pressing the accelerator more will make it come on stronger.


2. Transmission - The transmission will stay in a lower gear so there's more power delivered to the wheels.


3. All Wheel Drive - With X-Mode on, the AWD control is increased by raising the front and rear coupling force. This makes the most of traction and power amongst all four wheels.


4. Vehicle Dynamics Control System - When Subaru X-Mode in central LAis on, the VDC includes a specially tuned "Enhanced Limited-Slip-Differential" control. If the wheels are spinning differently, the system applies the brakes ONLY to the ones that are slipping.


5. Hill Descent Control - At speeds under 12 mph, this function helps maintain vehicle speed for safer maneuvering; the car manages the throttle and braking, thus allowing the driver to focus fully on steering.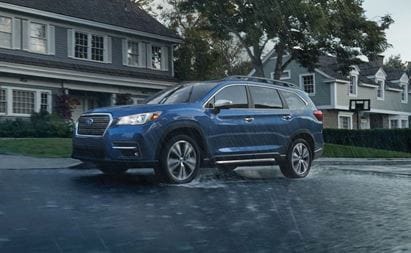 When you think of X-Mode, you should think of extra safety. X-Mode is a tremendous help when the road conditions are demanding, and you must get the most out of the grip of the tires by sending power to whichever wheels need it most. This comes in very handy when there's ice, snow, lots of mud, or any slippery situation on the roadway. Those pounding rainstorms on Louisiana interstates won't get the better of you and your Subaru!
Look for Subaru X-Mode in the Ascent, Crosstrek, Forester, and Outback at Baldwin Subaru. Stop by for a test drive and our team of product specialists will show you all about how X-Mode works. 
Subaru X-Mode in central LA also improves hill driving capability for those times when you're on vacation or elsewhere. The Hill Descent Control keeps a consistent speed when driving down sharp declines. This is really useful when you're coming downhill.