Subaru has been an integral part in automotive safety technology. We take safety serious and believe
Safe Driving Tips near Covington LA
will help keep you and your passengers' safe. Subaru offers a vast assortment of safety features to ensure your safety.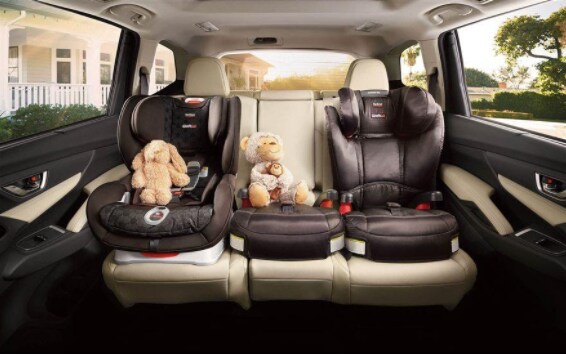 Safe Driving Tips in Covington LA
are to help ensure that you are doing everything you can to get to your destination safely. EyeSight Driver Assist Technology provides an additional set of eyes to watch the road when necessary. It also provides the ability to have an extra foot to apply the brakes as needed. The highest rating from IIHS has been given to the Subaru vehicles that are equipped with EyeSight. Since studies have shown that rear end collisions with injuries have been reduce by 85% with EyeSight you can also save on your auto insurance. 
Additional Safe Driving Tips in Covington LA such as making sure you have all your safety features engaged. Some of the safety features have the option to turn on or off. The safety features can't protect you if they are not turned on. We are all aware that many people are injured or killed in accidents everyday due to distracted drivers. Subaru engineered technology called DriverFocus to decrease the number of distracted drivers on the roads. It is designed to help experienced drivers as well as new drivers to stay focused on the road ahead. This innovative safety technology will send out a visual and auditory alert if your eyes leave the road too long. These alerts are to capture your attention and to draw your attention back to the road. 
Importance of Following Safe Driving Tips in Covington LA
It's a fact that with our busy lives we all get distracted, even the best of drivers. However, it is imperative that we remain focused on the road at all times and to minimize distractions for the safety of our passengers and others on the road. April is Distracted Driving Awareness Month, to remind drivers to minimize distractions that can result in a serious or deadly accident. Some distractions that have been the cause of accidents include texting, talking on the phone, changing the radio station, putting on makeup, and drinking. Every second that you are focused on the road counts when you are driving. 
Baldwin Subaru welcomes you to come browse our vast inventory, have your Subaru serviced while you relax in our comfortable waiting areas with complimentary snacks and a coffee. Bring your furry friend too! 
Give us a call, use our website or stop in to schedule a test drive or service appointment. Our product specialist, finance team and service technicians are eager to assist you with all of your Subaru needs. We also available to answer any questions you may have or demonstrate Subaru's advanced safety technology. 
Stop in and browse our showroom and to meet our magnificent team members, located at 1730 N Hwy 190 Covington, LA 70433. Allow our wonderful staff to show you how Baldwin Subaru is different than other Subaru dealers.