The
2022 Subaru Outback vs 2022 Hyundai Tucson in Covington LA
lays the groundwork for the ultimate automotive challenge. While both turns heads as economical SUVs, only one will prevail and reap all the awards and credit. While Subaru touts safety, Hyundai preaches economics and comforts. Ironically, they both possess similar characteristics, but Subaru does it better. 
The Cover of the Book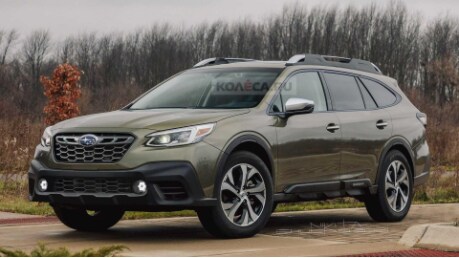 If the winner of the 2022 Subaru Outback vs 2022 Hyundai Tucson in Covington LA contest were based solely on looks, the Subaru Outback would drive away with the title. While the Hyundai Tucson has a cutting-edge body style, the Subaru Outback intensifies that look. Appearing longer with better balance, the Outback sports a handy roof rack system allowing for a variety of transport possibilities. Whether it is bicycles or kayaks, the Outback gets it done. The Hyundai sports a modest display of black accents that reveal a more subtle side of its exterior. The Subaru Outback takes it and expands with its black accents that appear aggressive and overbearing. The front grille and fender wells are adorned with black trim and serve almost like a highlight of what it wishes to accentuate. 
2022 Subaru Outback vs 2022 Hyundai Tucson in Covington LA: Cargo Space
The Hyundai Tucson features ample cargo space with rear seats that fold down for additional room. The Subaru Outback, however, offers similar accommodations with fold-down seating. The Outback method provides for a one-level surface of cargo room expansion. Sliding large crates and boxes through the rear hatch is now easy with no split floor limitations. 
Screen Time
The 2022 Subaru Outback vs 2022 Hyundai Tucson in Covington LA battle serves another blow to the Hyundai Tucson ego when it comes to display screens. The eight-inch standard touchscreen is nice but fades drastically compared to the Subaru Outback's 11.6-inch screen of incredible graphics and display. Navigating information resembles high pixel count video games. The Subaru Outback adds STARLINK multimedia to the mix integrating smartphone use and additional features to stay connected. 
Driver Assistance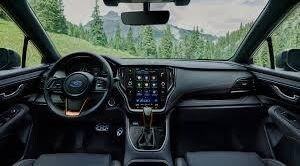 The Hyundai Tucson teases with controls found on the steering wheel. Even though they allow the driver to keep hands on the wheel and enhance safety, their placement is more motivated by convenience. The Subaru Outback commands safety and provides for it through a variety of driver assistance features. With its radar-like technology, Subaru EyeSight scans the road ahead in search of traffic movement fluctuations. Additional features that further provide safety excellence in driving are automatic pre-collision braking, adaptive cruise control, and lane-centering technology. Motoring a Subaru Outback delivers a level of safety not found in other vehicles. To learn more about how the Outback overshadows the Hyundai Tucson, contact Baldwin Subaru at 1730 N Hwy 190 Covington, LA 70433.