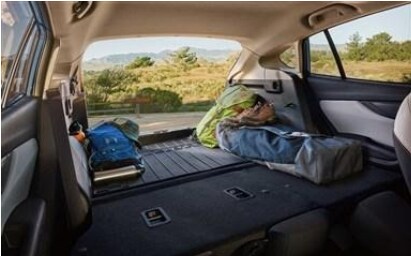 With so many limitations to what we can and can't do nowadays, it g ets frustrating. When you drive a Subaru you've got an easy escape plan! Every Subaru (except the sporty BRZ coupe) comes standard equipped with all-wheel drive and 8-inches of ground clearance to help you get away from it all. And there's no better time than now to take advantage of your "Sportsman's Paradise" home state and get on the water. 
Subarus were designed to help your active lifestyle by making it a snap to pack up and go. Camping gear, sports equipment, and kayaks have all found ways to fit inside the Forester, Crosstrek, and Outback, but will you actually be able to fit a paddleboard in a Crosstrek near New Orleans LA? Well, maybe not, but there are ways around that.



Fit a Paddleboard in a Crosstrek near New Orleans LA: Roof Rails Help


Paddle boarding has become really popular in recent years, and it's no wonder. It's relatively easy, it's fun, and it's a good way to get some exercise. However, transporting your stand-up paddleboard (SUP) may seem daunting - even with the roof rails on your Subaru. Have no fear, because Subaru has accessories to help you fit a paddleboard in a Crosstrek near New Orleans LA. The surfboard/SUP carrier from Thule provides a secure fit thanks to steel-reinforced, heavy-duty webbing with weather resistant padding to protect your board while you're on the road. It can handle up to two boards up to 34-inches each, with no problems. And if you'd rather kayak or bike, accessories to accommodate either are also available.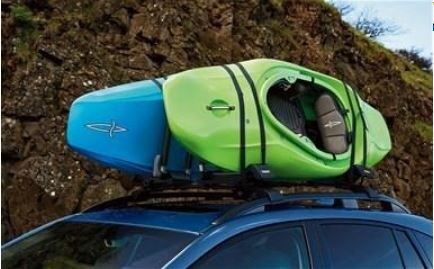 So now you may be seriously thinking about trying out paddleboarding (if you haven't already) or maybe just kayaking to get started. There are an abundance of places to choose from in and around New Orleans. An outstanding spot is the Joe Madere Marsh in Bayou Sauvage over n New Orleans East. There's even a launch sit used exclusively for kayaks, canoes, and paddleboards. Of course Lake Pontchartrain is an excellent place to bring your paddleboard when the water's calm, with several places to launch from, including the Bonnebel Boat Launch, and the New Orleans Lakefront. And naturally, the Northshore comes to mind when thinking of outdoor fun. You can fit a paddleboard in a Crosstrek near New Orleans LA, and head across the lake to the Mandeville Harbor for a calm day on the lake, or to Fontainebleau State Park, where there's a white sandy beach on the edge of the lake. You could drive a half mile farther to Cane Bayou, for a beautiful paddle out to the lake. Or maybe you'd enjoy paddleboarding on a river instead. Launch at the Madisonville Boat Launch or Fairview-Riverside State Park in Madisonville to enjoy the Tchefuncte River. At Bogue Falaya Wayside Park there's a Paddler's Launch site and the promise of a calm and beautiful setting. There are plenty of great places to in or near the Slidell area.
No matter where you decide to go, getting there in a Subaru makes it easy, and fun as well. Visit us at Baldwin Subaru to see the newest Crosstreks and other great Subaru vehicles!