Football season has arrived, which means tailgating is in full force and people looking to purchase a vehicle suitable for this activity are looking to learn more about the 2019 Subaru Forester near New Orleans, LA. However, tailgating is not the only time this vehicle will come in handy. In fact, drivers find it is ideal for their everyday commute, perfect for weekend getaways with family and friends, and well suited for off-road adventures. We are thrilled to be offering this vehicle to our customers and cannot wait to show you want it can do.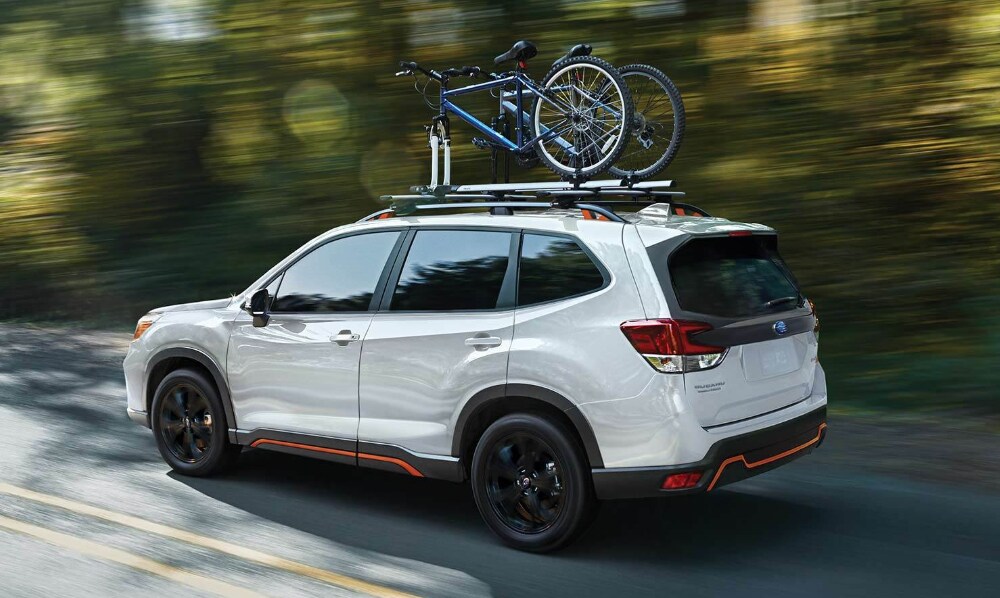 Safety
Safety remains a top priority for this manufacturer, which helps to explain why the 2019 Forester comes with standard EyeSight Driver Assist Technology, which the company has become known for. Rear-end crashes with injuries have been reduced by EyeSight by up to 85 percent. Furthermore, this system lets drivers know if the vehicle is leaving its lane, and can even stop the vehicle before a forward collision occurs. Cruise control is also optimized when this system is on board, and we find it truly does benefit our customers in a variety of ways.
Improvements
The manufacturer opted to make several improvements to the Forester for the 2019 model year. First and foremost, the entire vehicle has been redesigned inside and out. The interior materials have been upgraded, the cabin has been expanded to ensure occupants have more room, and this model now comes with the all-new, state-of-the-art DriverFocus Distraction Mitigation System. The 2019 Subaru Forester near New Orleans, LA is the only vehicle in its class to offer this system, so be sure to check it out. We can't wait to demonstrate how it can benefit you and your family.
Options
The Forester is often used for hauling families and gear. Subaru recognized this and opted to add additional cargo space to ensure everything fits with ease. Drivers find they have up to 76.1 cubic feet of space in the cargo area. However, this space is only beneficial when it can be easily accessed. Thanks to the new oversized rear gate opening, doing so has never been easier. Furthermore, drivers can opt for a power rear gate to make accessing this area a breeze even with hands full of groceries or equipment. This is only one of the many additions we love to show off to potential buyers when they visit our showroom.
The Sport Model
The Forester Sport is all new for 2019 and this is one model every driver should consider. The 18-inch wheels are unique to this vehicle, and the textured materials on the interior come with specialized detailing. In addition, the Sport model boasts orange interior accents, helping it distinguish itself from other trim levels. These are only a few of the many reasons drivers are flocking to the dealership to check out this machine.
If you feel the 2019 Subaru Forester near New Orleans, LA is the perfect vehicle for your tailgating adventures, head over to our Subaru dealership near New Orleans, LA. Our experienced staff will be happy to assist you in taking the vehicle out for a test drive. Individuals love our pet-friendly showroom and are thrilled the staff is always ready to answer questions to help choose the perfect ride. Set up a test drive today on our inventory page so you don't miss out on this amazing ride.