Individuals looking to buy a new car this year may wish to hold out slightly longer. The 2019 Subaru Forester near New Orleans, LA will soon be making its way to the local dealerships, and this is the vehicle many drivers have been waiting for. This year's model will retain the features that have made the Forester so popular with drivers, and the manufacturer has opted to add new technology and more interior space to an already incredible SUV. What can drivers expect to see in the 2019 Forester?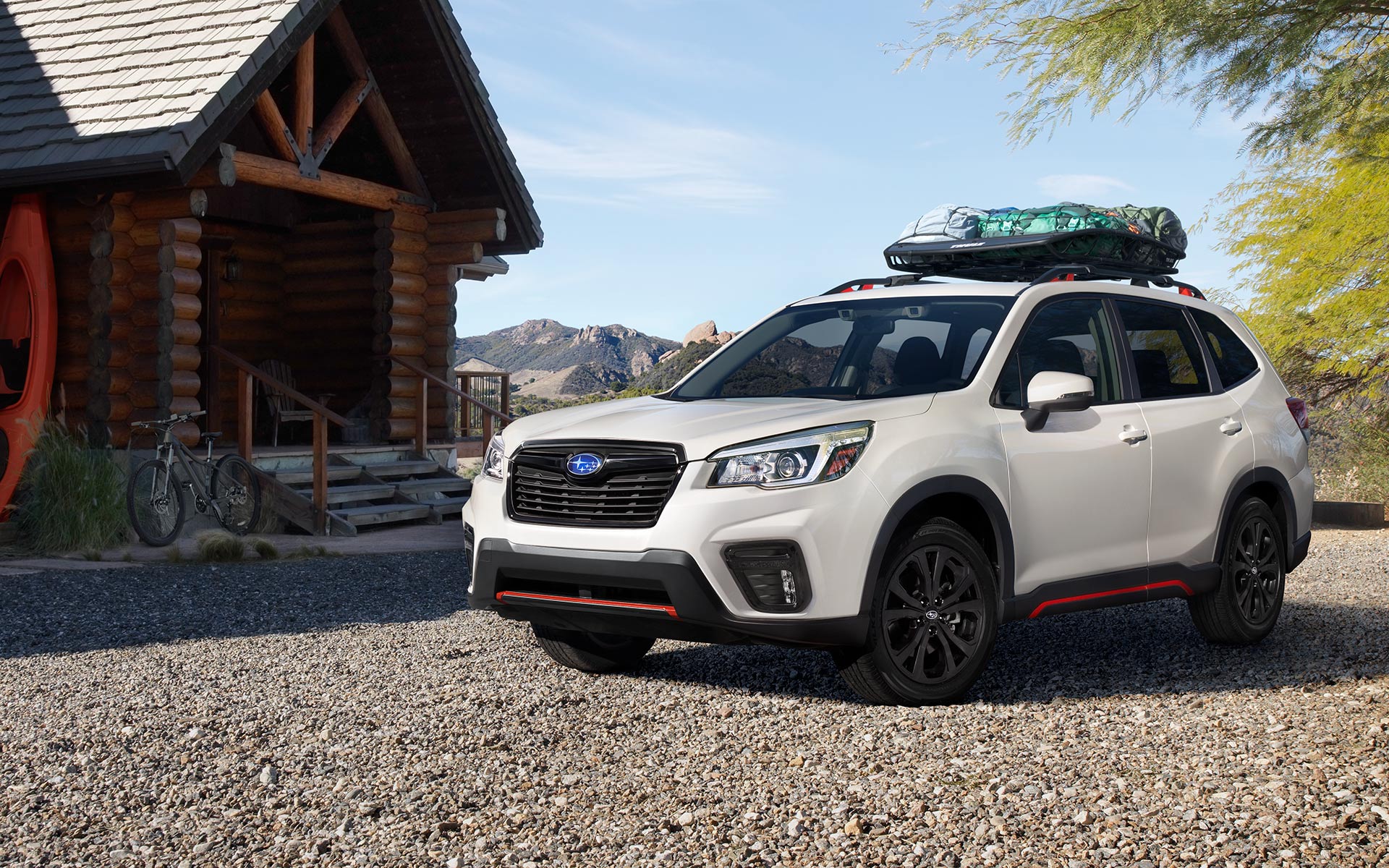 What's New?
The 2019 model is the first Forester to make use of the Global Platform that Subaru is opting to use in more of its vehicles. In fact, it will eventually be the architecture used for every vehicle made by the manufacturer, as it improves on the ride comfort, handling, and crash protection of the vehicle. This is only one of the many changes drivers will see when they visit one of our Subaru dealerships near New Orleans, LA.
The styling has been updated for this model year also. The goal of the engineers when designing this year's Forester was to provide the vehicle with a look that is more rugged and outdoorsy. Those who have seen the vehicle agree they have succeeded in this area while still retaining the look that Subaru has become known for. The interior has also been updated to make it more luxurious. Choose one of the upper trim levels and the vehicle comes with leather seating and polished-black and metal trims. All trim levels feature active grille shutters to help boost the vehicle's aerodynamics, and the rear doors now have wider openings.
To better accommodate passengers, the company chose to add 1.2 inches to the wheelbase for 2019, and this change provides rear passengers with 1.4 inches more room for their legs. This may not appear to be much, but it truly does make a difference when a tall person is sitting in the back seat. Furthermore, everyone has more headroom, and cargo space increases because of the added wheelbase length. When the rear row is folded flat, the driver has access to 76.1 cubic feet of cargo space. To ensure items can easily be placed in the cargo area, Subaru increased the width of the hatch opening by almost six inches.
Other changes in the interior include updated front seats, automatic climate control at no additional charge, and an electronic parking brake. Car buyers may choose heated front seats with three-stage control, and those opting for the Touring model receive heated seats in the rear. Upgrades for this model include remote engine state and Wi-Fi. All come with Android Auto and Apple CarPlay.
Technology Upgrades
Choose to purchase the 2019 Subaru Forester near New Orleans, LA and you'll find the vehicle comes with new technology. The EyeSight suite will now be found on every Forester sold and includes adaptive cruise control, sway warning, and automatic braking to avoid collisions. Those who opt for the Touring model will receive the DriverFocus System, which relies on facial recognition software to detect signs of fatigue or distraction in the driver and will sound an alert to ensure his or her focus returns to the road. This is the latest in Subaru's push for better technology in their lineup, and the system can store information for up to five drivers, great for families with multiple drivers making use of the car.
Under the Hood
Every 2019 Forester comes with the 2.5-liter, direct-injected Boxer engine. This engine provides 182 horsepower along with 176 lb.-ft of torque, an increase of 12 HP and 2 pound-feet over last year's model. The engine is paired with the continuously variable transmission, and all models feature all-wheel drive, the standard for this manufacturer.
Trim Levels
Drivers find they have five trim levels to choose from: Base, Premium, Limited, Touring, and Sport. Individuals who select the Sport or Touring trim level receive a CVT with a seven-speed manual mode and the CVT may be controlled using paddle shifters. Other features of the Sport trim level, which is new this year, include 18-inch wheels finished in black, a unique Sport grille complete with gloss black accents, and a rear roof spoiler, among other things. Certain trim levels also come with Snow/Dirt and Deep Snow/Mud modes.
Be ready to head to one of our dealerships to take the 2019 Subaru Forester near New Orleans, LA for a test drive as soon as it becomes available. This vehicle remains popular with drivers. Thanks to the changes the manufacturer has opted to make, this vehicle is sure to fly off the lot as soon as it arrives. Prepare now so you don't miss out, as this vehicle is amazing in every way.