The 2020 Subaru Outback near Mobile, AL is a riddle wrapped in an enigma, much like previous models. It evolved from a sedan and looks like an SUV, which means it appeals to a wider segment of the automotive market. Despite its quirky nature, the Outback is the automaker's most popular vehicle in the United States, and for very good reason. It retains its comfortable ride, responsive steering, and top-quality interior even as it ages, but thankfully, there's a new generation coming. Read on to learn more about the 2020 Outback and how it compares with last year's model.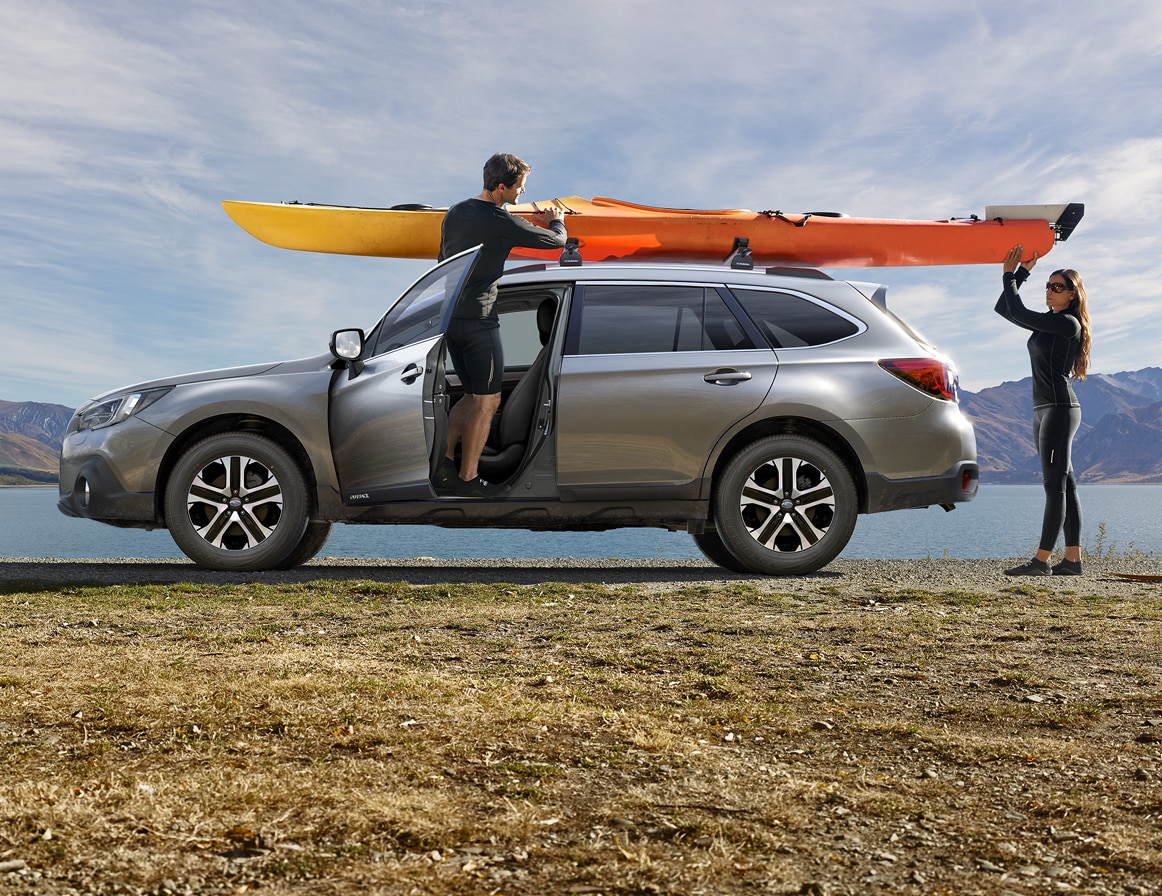 New Foundations
Like all other models in the automaker's lineup, the 2020 Subaru Outback will sit on Subaru's Global Platform. It promises increased chassis and body rigidity, as well as stronger unions between parts. The changes are expected to bring better handling and ride quality along with a quieter, more peaceful cabin. This is just what we've seen in the Forester and Impreza as they've moved to the Global Platform, and we're anxiously awaiting the results with the new Outback.
A Conservative Look
If you didn't buy the 2019 Subaru Outback near Mobile, AL because you were waiting for more avant-garde styling, you may still be waiting a while because the 2020 version won't look much different. Subaru is well-known for its incremental design changes, and this year will be no exception. With that said, the 2020 Outback will get a few updates, including a front end that more closely resembles that of the Ascent and Forester. We also expect it to be slightly bigger, bringing you a roomier cabin.
Powertrains
As of now, you two engine options will be offered: a 2.5L boxer four-cylinder that puts out 175hp and 174 lb. ft. of torque, and a 3.6L boxer V6 that puts out 256hp and 247 lb. ft. For the 2020 model, we expect Subaru to drop the V6 for the sake of fuel economy. The new Outback might still use the 2.5L engine, but it will likely be direct-injected.
Subaru may choose to replace the currently available V6 with the same 2.4L turbo four in the new Ascent; it offers 260hp and 277 lb. ft. of torque. If the 2020 Subaru Outback near Mobile, AL does get a turbocharged engine, we expect slightly better fuel mileage. As with most other Subaru vehicles, AWD will be standard, as will the CVT.
A Brief History of Outback Changes
Subaru's design cycles are about five years long; new generations of the Outback came in 2000, 2005, 2010, and 2015. That means we'll get a new Outback model for 2020. The automaker started selling its 2019 models in summer 2018, and we expect the newest generation to hit the showroom sometime in 2019.
Learn More About the New Subaru Outback Today
While the 2020 Subaru Outback near Mobile, AL isn't quite ready yet, we still have great deals on 2019 Outback models. View our Outback inventory online or stop by our dealership to meet our expert sales and service staff. Visit us today or call to schedule a test drive!