Now is the time of year when drivers have a tough decision to make. Do they buy last year's model or wait for the new model year to arrive? In some cases, it is smart to buy last year's offering, as the new one isn't going to be that different. However, there are times when a car manufacturer completely remakes a car and it is better to hold out. This is a choice each driver has to make for themselves, and it can be a difficult one. In the case of the Outback, many drivers will find they want to wait and check out the 2018 Subaru Outback near New Orleans before they buy, and it will soon be arriving at our Subaru dealerships near New Orleans.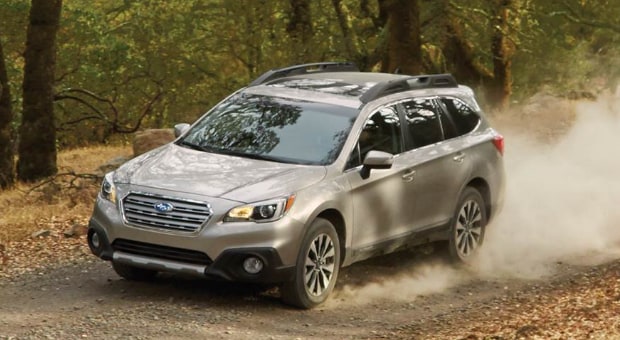 What makes the Outback so popular is the fact that it is an all-wheel-drive crossover, yet doesn't look like one. People often state it looks like a wagon from the past but offers a more rugged appearance. Currently, this is the largest utility vehicle offered by the manufacturer, yet that is soon to change. Subaru will be releasing the Ascent crossover with three rows of seating for added room. The numerous options allow more drivers to find a vehicle that truly meets their needs.
The manufacturer states this year's model will be the most refined Outback they have offered. This is due to the windows that are now quieter, the increased sound deadening features they have added, and the softer springs. They have incorporated a number of other features to ensure the vehicle offers the convenience, refinement, and comfort people want from their ride. It is expected fuel economy won't disappoint drivers either, as early estimates from the EPA show this model is expected to get 25 miles to the gallon in the city, 32 mpg while out on the highway, and 28 miles per gallon combined for the four-cylinder models. Choose the six-cylinder models and drivers can expect 20 miles per gallons in the city, 27 mpg on the open road, and 22 combined. These figures are about what one would anticipate from a vehicle in this class.

Subaru has refreshed the Outback for the 2018 model year, and the changes are ones drivers are sure to love. The steering has been retuned and the CVT updated. In addition, the suspension has been altered, the front and rear bumpers revised, and the interior is now quieter. When all improvements are combined, it makes for one amazing ride in this car. Our dealers expect this model to be very popular when it arrives and can't wait to show drivers the upgraded features that make it so incredible.
What the manufacturer hasn't changed, however, is the use of the horizontally opposed engine. Drivers find they can choose from a 2.5-liter flat-four engine capable of producing 175 HP and 174-lb ft of torque and the 3.6-liter flat-six engine that provides 256 HP together with 247 lb-ft of torque. Both come with the continuously variable automatic transmission including paddle shifters and a manual mode. The four-cylinder model comes in four trim levels, and the six cylinder option comes in two. All, however, come with all-wheel-drive, which is expected with most vehicles found at our Subaru outback dealers.

Furthermore, the manufacturer has opted to add new features to the 2018 Subaru Outback near New Orleans. It will now include Titanium Gray upholstery in the interior, a new infotainment system that includes Apple CarPlay and Android Auto integrated into the system, and adaptive LED headlights. With either infotainment option, drivers find they have USB, Bluetooth, and auxiliary outputs in addition to TomTom navigation and Wi-Fi over-the-air updates.
Subaru has also upgraded the EyeSight safety system to now include automatic emergency braking when the driver is reversing. In addition, the lane-keep assist activates at 37 mph, which is lower than previous versions. Other changes include a redesigned steering wheel and center console as well as new dash stitching on all models other than the base. Choose the Limited or Touring versions and get door panel and seat stitch accents combined with gloss-black trim. Other optional features include automatic high beams, tire-pressure monitors, doors that automatically lock, and rearview mirror adaptive guidelines. Subaru has once again demonstrated their commitment to providing safe vehicles for drivers, and the Outback is no exception.

If you are looking to buy a vehicle along the lines of the Outback, wait until the 2018 version arrives. This will allow you to compare the two model years to see which one best meets your needs. Although it can be frustrating to wait, this is one time you want to do so. When you see the new model, you are sure to be impressed and will likely find it is ideal for your needs. Be prepared to head to our Subaru dealership near New Orleans when it does so you don't miss out on this amazing ride.