For those who love the Subaru Crosstrek, this year's model won't disappoint. However, those who have overlooked this vehicle in the past will find they don't want to make the same mistake this year. Subaru has opted to update this vehicle for the 2018 model year, and drivers are sure to love the modifications. This crossover has been fully redesigned, and the changes are all for the better.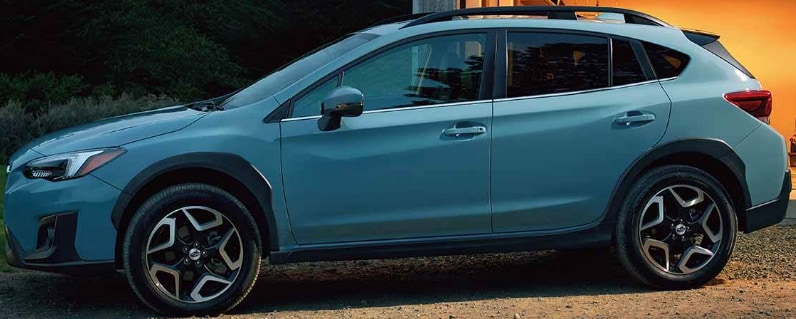 Highlights of the 2018 Subaru Crosstrek
Certain things will be immediately noticed when a driver goes to check out the 2018 Subaru Crosstrek Near Slidell. First and foremost, the interior of the vehicle has expanded, making it roomier than previous versions. To complement the new cabin, Subaru has opted to update the exterior also, giving it a look drivers are sure to appreciate. This model comes with a 2.0-liter Boxer engine that comes with direct injection and provides more horsepower. Improved handling will be seen thanks to the Active Torque Vectoring, and drivers who love to go off road enjoy the available X-Mode.
Other changes have also been made to the 2018 Subaru Crosstrek. More features have been added to the Eyesight technology, and the tire pressure monitoring system now evaluates each tire individually, as opposed to providing a pressure readout for all tires. On top of that, the multimedia system now includes Apple CarPlay and Android Auto.
Exterior Modifications
Subaru updated the exterior of the Crosstrek, and this is one vehicle that is sure to be noticed when out on the open road. The raised stance and body cladding truly attract attention, and the rail roofs are very helpful for short and long trips. This is one car that offers the rugged style numerous drivers are looking for.
Performance
The 2018 Subaru Crosstrek Near Slidell comes equipped with a 2.0-liter, flat-four that provides 154 horsepower and 145 pound-feet of torque, the same that is found in the Subaru Impreza. This vehicle comes with either a six-speed manual transmission or the Lineartronic CVT that mimics the shifting of a normal automatic model. The CVT model also features X-Mode to help the driver when driving conditions deteriorate. Be aware that the Limited trim does not offer the option of the manual transmission, thus drivers looking for this feature will need to choose another trim level.
Eyesight Technology
One reason drivers opt for the 2018 Subaru Crosstrek Near Slidell is the Eyesight technology. This package now includes High Beam Assist as well as Reverse Automatic Braking when the vehicle detects the presence of an object while in reverse. This is in addition to Forward Automatic Braking, a standard feature with this package since it first launched.
Drivers find they can upgrade to steering-responsive headlights that pivot when the vehicle makes a turn. Blind Spot Detection is another option and alerts a driver when a vehicle is in their blind spot, illuminating lights in the vehicle's mirror housing to do so. Radar is used to detect these vehicles.
Traffic movement is monitored by this system, giving drivers an added edge when traveling in the vehicle. Cruise control is optimized, and the system takes this a step further. New in 2018, the Crosstrek now offers Lane Keep assist to ensure the driver remains in his or her chosen lane.
Infotainment
In addition to including Apple CarPlay and Android Auto, the infotainment system has been upgraded in a variety of ways. It connects with the Starlink system, and drivers will find they can choose a Harman Kardon audio system. This vehicle already comes with an HD radio and AM/FM stereo system as well as a radio broadcast system. Power seats are now offered, and the system includes the rear vision camera.
Other features found in the Crosstrek include Starklink smartphone integration and AHa infotainment, iHeart Radio, and Pandora. Furthermore, it includes Bluetooth phone connectivity along with audio streaming, and drivers can control their iPod and iTunes tagging through the system. Finally, the Crosstrek comes with an auxiliary input jack and USB port.
The Global Architecture
Subaru opted to use their new global architecture on the 2018 Crosstrek, and experts state this platform will be used on all Subaru models in the near future. This helps to keep costs down by reducing the time needed for development. In addition, changes can be made to vehicles in less time, as the company doesn't have to start from scratch when they wish to make these modifications.
Visit a Subaru dealer today to see the new Crosstrek, as you are sure to be impressed. This vehicle only continues to get better, and Subaru won't stop here. When new features become available, drivers will find they are included in future models, as the goal is to provide drivers with what they want and need in their ride. This is one area where Subaru truly excels, with the Crosstrek being a good example of this.