The 2018 Subaru Impreza near Hammond has become a favorite of many Louisiana drivers even if it took some time to get there. While appreciation for the cold-weather confidence enabled by Subaru's all-wheel-drive technology has long been strong in northerly parts of the country, local enthusiasts have more recently come on board.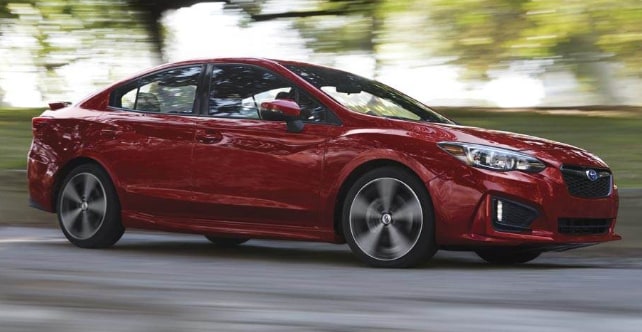 The 2017 model year marked the launch of a new generation, and the 2018 Subaru Impreza confidently continues in those footsteps. With some refinements to an extremely successful predecessor to be expected, interest in the 2018 Subaru Impreza Near Hammond LA is understandably high.
Two Compact Layouts and a Four Different Trim Levels
Buyers of the Subaru Impreza in LA will be able to choose from two body styles for 2018, just as in the past. With both the sedan version and the hatchback continuing the well-received styling from last year, the Impreza stands out in two distinct ways as an especially attractive entry-level car. Four different trim levels also offer up buyer-accommodating varieties of their own.
The well-equipped base trim includes advanced standard features like Subaru's proprietary Starlink safety, security, and media system. MSRP for the sedan and wagon styles in base trims also make them outstanding values in their class.
A Premium trim package builds on the base version with perks like alloy wheels, heated seats, and upgraded media features. As in the past, the Premium trim level remains very much a budget-friendly choice.
The Sport trim adds widened low-profile tires and 18-inch wheels that help the Impreza corner and perform even more capably. A stiffer suspension and the addition of an active torque vectoring feature raise the bar even higher.
A luxury-oriented Limited grade includes adaptive LED headlights, leather trim embellishments, and automatic climate control. Splitting the difference between the sport and the other models, the Limited version of the Impreza also rolls on 17-inch alloy wheels.
Every version of the new Impreza, whether in sedan or five-door form, features an impressive amount of interior room for its class and layout. Combined with the generous selection of features and options at each trim level, this helps make the Impreza a great choice even for buyers who prioritize value over sportiness.
A 152 Horsepower Flat Four Remains the Engine of Choice
As with the previous year's version, those who test drive the 2018 Subaru Impreza Near Hammond LA will find it equipped in all of its various trims with the same power plant. Subaru's horizontally-oriented Boxer engine design is now as much a part of its DNA as its all-wheel-drive systems.
With both the sedan and wagon versions of the new Impreza being compact, fairly lightweight cars, the efficient, two-liter engine does a fine job of making them feel sporty and fun. Buyers seeking an especially engaging experience will opt for the five-speed manual, while an optional continuously variable transmission combines convenience with impressive performance and also delivers up to 32 MPG of combined fuel economy.
All-Wheel Drive That's Good for More Than Staying Safe on Treacherous Roads
While owners of the 2018 Subaru Impreza Near Hammond LA will find its all-wheel drive comes in handy when road conditions get slippery, the system offers more than that. Being able to put its power down through all four wheels allows the Impreza to launch at an impressive clip, particularly for such an affordable car. It also means drivers can get back on the accelerator earlier in the curves and with less need to worry about over-steer or a loss of control.
This side of the Impreza's personality is part of what has started to make it such a favorite among the many who love to drive in the area. While the Impreza and other popular Subaru models have been popular in the colder parts of the country for many years, interest has been surging in Louisiana as well.
A Fun, Practical, Highly Affordable Car That Aims to Please Entry-Level Buyers
Where the styling of the previous generation of the Impreza struck some as overly conservative, last year's redesign changed plenty of minds. With the 2018 take on the platform being mostly an evolution of that well-received launch, buyers can expect more of the same successful design.
As a result, the 2018 Impreza stands out as another excellent choice for the wide range of buyers who appreciate a judicious mix of value, sportiness, compact-car spaciousness, and attractive styling. Coupling Subaru's famed all-wheel-drive and Boxer engine with such a low set of price points is an achievement in itself, and the new Impreza has a lot more to offer.
There's no need to take our word for it, however. With the 2018 version of the Impreza scheduled to arrive soon, stop by the dealership to have a look and take a test drive. It's easy to see why so many people in the area have become so enamored with the new generation of the Impreza, and this sporty, affordable compact has earned itself a place among our favorites, as well.