The 2017 Subaru Forester is a unique vehicle that offers the comfort and reliability of a car with the stability of an SUV. Called a crossover, this is the perfect choice for customers who need a vehicle that can perform well both on and off road.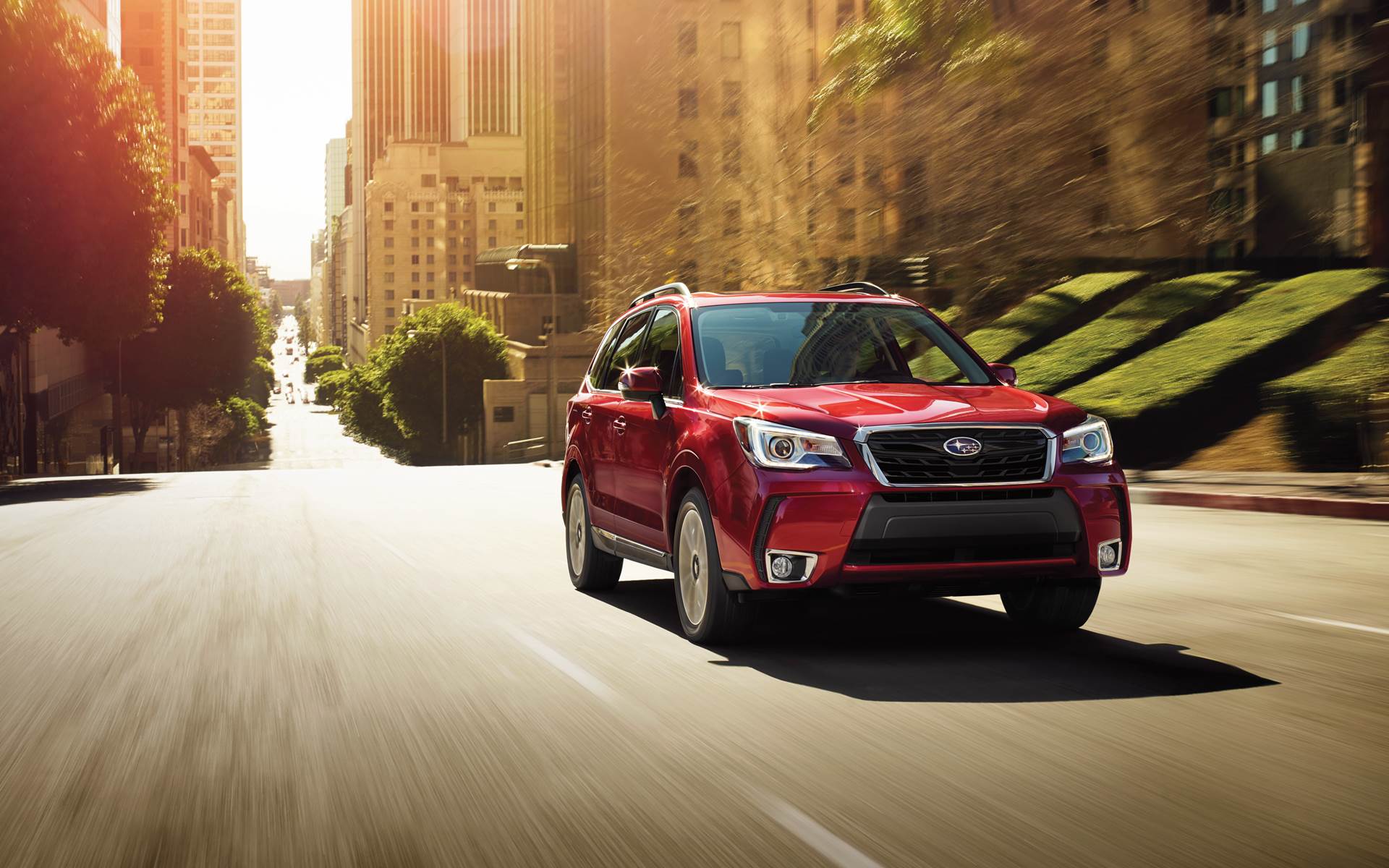 Better Handling
One of the reasons that the 2017 Subaru Forester is a good choice is the way the vehicle handles. Cars normally give most of the control to the front tires with no variation when driving in adverse conditions. This crossover, on the other hand, is set up to provide torque where it's needed.
Most of all wheel drive vehicles give the front 60 percent of the power, leaving 40 percent to the rear. This is not the case with the Forester. The 2017 Subaru Forester places near equal power to the front and rear of the vehicle. If, however, there is a need for more power to either location, the torque shifts to compensate.
Comfortable Ride
The 2017 Subaru Forester offers a comfortable ride. Most trims have upholstered seats that can be adjusted to fit the passenger's needs. Some come with leather-trimmed seats and accessories to add to the upscale look of the vehicle.
The Bells And Whistles
The 2017 Subaru Forester was created to provide the the customer with a vehicle that meets all their needs. Models come with heated seats, an LCD display on the dash, a moon roof with a panoramic view, alloy wheels, and a built-in GPS, just to name a few. You can pick the trim and optional features you want based on your budget.
Plenty Of Room
Another plus that comes with the 2017 Subaru Forester is the amount of space offered in the interior. This crossover vehicle has the handling of a car with the cabin of an SUV. There is plenty of legroom in both the front and back of the vehicle.
It also offers 40 inches of headroom to accommodate taller passengers. Riders will be comfortable for hours in the plush, heated seats. All this space doesn't take away from the cargo area at all. The Forester has more than 30 cubic feet of storage space in the rear of the vehicle.
Enhanced Driving

The 2017 Subaru Forester has a variety of technology designed to help the driver safe. Blind spot detection and rear cross traffic alert let the driver when a vehicle is in an area that is hard to see, lessening the burden on them. It also comes equipped with Eyesight Assist which monitors all the traffic, which warns you when you swerve out of your lane and adjusts cruise control settings.
If you are looking to purchase a 2017 Subaru Forester, consider heading to the nearest reliable Subaru dealers serving Slidell, LA to test drive this vehicle. You may just end up driving it off the parking lot and taking it home.
Sources:
2017 Subaru Forester SUV Review, Edmunds.com
2017 Subaru Forester, Subaru.com