The 2017 Subaru BRZ comes zooming in and in such a big way, too, which is why it's difficult not to get drawn to it. It's as sporty as any good-looking sports car would be, and there's no doubt that aficionados will be lining up to get their chance to drive one home.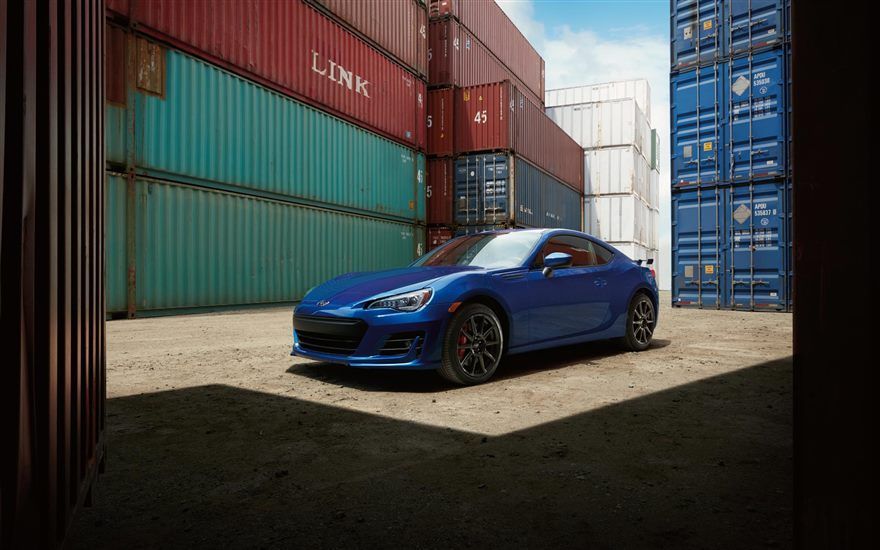 Engine Details
The BRZ runs on the so-called Subaru "boxer" engine, which is basically a horizontally-opposed 2.0-liter 4-cylinder engine that can come up with as much as 200 horsepower. It may not carry the turbocharger, but it does come fitted with direct-injection technology.
There are two transmission options here, namely the six-speed manual and the six-speed automatic. If you're going for the automatic version, then expect a sport mode that comes with steering wheel paddle shifters. You can also get a rev-matched throttle blip if you manually downshift.
Aesthetic Appeal
Of course, it's not just the engine that should get you excited about the 2017 Subaru BRZ, but also its appearance. It's definitely a huge plus that it's looking very sport and ready for action, even with its classic and stylish looks. The fender lines are a bit more flared in appearance and the roof is now more arched, giving it that clean, long look.
The sporty feel continues on inside the cabin, with bucket seats, a clutter-free dashboard, and an organized center console to keep you better focused with your eyes simply on the road and no other.
The HyperBlue Edition
The other thing that you can look forward to here is the HyperBlue Edition, so limited they're only making 500 units of them. Inside, you'll be getting a leather trimmed-cabin with blue stitching and blue dash accents. There will also be 17-inch BBS alloys as well as dash accents made of faux carbon fiber.
Getting Cozy in the Sporty
Even if you don't get the HyperBlue Edition, you still can get a load of the comfortable interiors in the 2017 Subaru BRZ with bolstered seats, generous headroom, and spacious legroom. The gauge display is backlit with orange light, making it easy to read even in low-light conditions. Buttons and dials are ergonomically positioned, which should give you an easy reach for them if you need to make any adjustments.
Even your cargo is given consideration in this model, as there is a decent amount of space at the back for you to stash them into. That way, you can truly maximize the seating space for the passengers inside. If there's no one occupying the backseat during the ride, you can simply fold them forward so you can expand the trunk space a bit more.
Overall, you'll find all the important necessities for a smooth, cool ride in the 2017 Subaru BRZ. You want to know more about it so make sure to visit trusted Subaru dealerships serving Hattiesburg, MS and nearby areas.
Sources:
2017 Subaru BRZ Updated: Easier, BRZ-ier, Better-Looking. CarAndDriver.
2017 Subaru BRZ Gets More Power, Optional Performance Pack. AutoBlog.