The 2017 Subaru Outback has been revealed, and from the looks of it, this is something that Subaru dealers serving Lafayette, LA may very well put front and center in their showrooms. Not only does it look good, it also performs great.
Here are some of the more immediate observations about this SUV that should help you better decide if you'll be driving one home for yourself.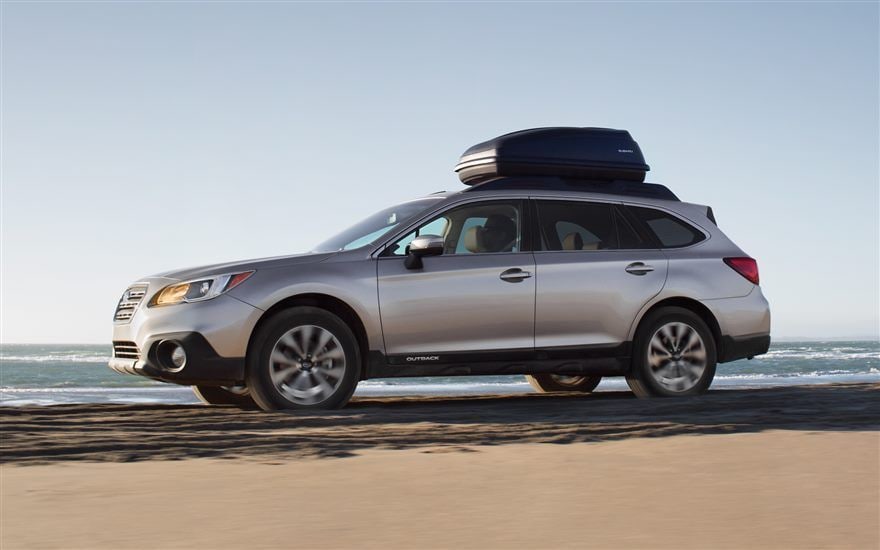 Engine Specs
At the very base, you'll be getting a 2.5-liter flat-4 engine that churns out a decent 175 horsepower and 174 pound-feet of torque. There's also the 3.6-liter flat-6 engine that comes up with 256 hp and 247 lb-ft of torque. Both of these engine variants come coupled with a continuously variable transmission (CVT).
If you're getting the 2.5-liter and would like a bit more throttle for mountain passes, you can add on paddle shifters, which are available on Premium trim levels and highers. Meanwhile, towage can be up to 2,700 pounds on the 2.5-liter, while the 3.5-liter can up that to as much as 3,000.
On fuel economy, the all-wheel-drive crossover can scrounge up 30 mpg on highway or 20 mpg for combined. The 3.6-liter, meanwhile, will get you 20 mpg for city, 27 on highway, and 22 combined.
Interior Quality
It's a given that higher trim levels will be getting a more luxurious treatment, but that doesn't mean that the base trim will be lackluster. On the contrary, the luxury feel starts from here, with thicker floor paneling, inner fenders, additional foam insulation and floor damping, too. The windshield has been treated to a new acoustic material, keeping the noise at a minimum inside.
Meanwhile, seating meets the critical requirement of being comfortable, particularly for back support, arm rest and elbow room, as well as legroom and headspace. When it comes to providing space for your cargo, the Outback also meets expectations sufficiently, with 35.5 cubic feet of space for all your baggage needs.
Value-Added Features
There are other things to look forward to in the 2017 Subaru Outback. For the 2.5i models, expect keyless entry, roof rails, power windows, locks and mirrors; Bluetooth connectivity, Starlink infotainment via a 6.2-inch touchscreen, with bundles for iHeartRadio, Pandora, Aha Radio, and Stitcher, and automatic headlights.
There's also an available EyeSight safety suite, which should give you access to technology that helps you achieve better driving, such as lane-keeping and lane-departure warning systems, rear cross-traffic alert, blind-spot monitors, and adaptive cruise control.
This is available in the Premium models that give you 17-inch wheels, dual-zone air conditioning, 10-way power driver's seat, and a touchscreen upgrade to 7.0 inches. Go up to the top level trim with the Limited, and you'll be getting all of that, too.
With all of these, wouldn't you want to bring the 2017 Subaru Outback front and center, too?
Sources:
Fact Sheet: 2017 Subaru Outback. ABC News.
2017 Subaru Outback Review. The Car Connection.