The 2016 Subaru Crosstrek from Pascagoula, MS is off-road ready, but it still oozes plenty of city charm. Whether you're driving on the way to work and back, or trekking up your favorite trail, the 2016 Subaru Crosstrek is well-equipped for the job.
This vehicle successfully balances the refinement of a compact car with the ruggedness of an SUV, and this combination has proven to be a big hit with car shoppers. For this model year, the 2016 Subaru Crosstrek is made even better with improvements in style, comfort, features, and handling to make it a coveted entry in its class.
The 2016 Subaru Crosstrek from Pascagoula, MS: All-Around Performer
The 2016 Subaru Crosstrek from Pascagoula, MS makes effective use of its additional ground clearance to navigate difficult backroads and rock-strewn paths, places which few competitors will risk going into. Softer springs make the Crosstrek adept at soaking up ruts and off-road bumps, while also allowing more lean around sharp turns. You'll find the electric-assist power steering very responsive to your inputs which makes for a highly maneuverable ride.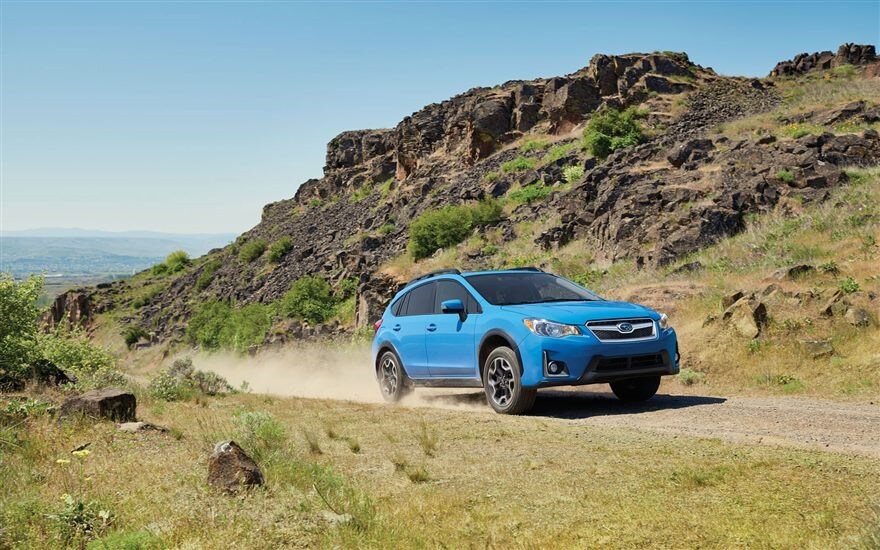 The 2016 Subaru Crosstrek is an agile operator, and it has more than enough traction to keep you feeling confident and secure no matter the road and weather condition. Whether it's a smooth jaunt around town or a rough ride to the camping site, the 2016 Subaru Crosstrek is capable and eager to deliver.
Interior Details
The 2016 Subaru Crosstrek from Pascagoula, MS features the state-of-the-art, user-friendly Starlink infotainment system that lets you use compatible apps to enhance your driving experience. Adults will find the rear seats comfortable, and if necessary, these seats can be folded flat to free up to 52 cubic feet of storage.
The center stack located at the dashboard is logically laid out, and a lower storage compartment should come in handy for small items such as mobile phones. In all, a 2016 Subaru Crosstrek from Subaru dealerships serving Pascagoula, MS has a clean, pleasant character that simply makes sense.
Safety Systems
Subaru doesn't pull any stops when it comes to your safety, and it's exactly what it does for the 2016 Subaru Crosstrek. Standard, for starters, are airbags, antilock disc brakes, a rearview camera, traction and stability control, and active front head restraints. If you'd like more safety features, there's the cutting-edge EyeSight bundle, Starlink Telematics, and rear vehicle detection technologies.
Athletic, comfortable, safe, and featuring all-wheel drive, the 2016 Subaru Crosstrek is a smart choice if you're looking for a small crossover SUV with off-road chops. To learn more, drop by Subaru dealers around Pascagoula, MS at a convenient time for you.