Going to the mountains with your entire family shouldn't be a problem with the 2017 Subaru Outback near Hattiesburg, MS. This latest model can take you to places you've never been in. You will be able to take on backwoods off-road paths or places laden with rough terrains with ease. Thanks to Outback's excellent ground clearance and driver-assist technology, you can reach your destination without so much of a hassle. What's more is that you and your passengers can bask in the luxury of the interior while going on an adventure, making the journey convenient and more fun. If you're into this kind of driving, then you may want to drop by Subaru dealerships near Hattiesburg, MS to check this model out.
The 2017 Subaru Outback from Hattiesburg, MS: Ready for Anything
Whatever road you're about to take, rest assured that the 2017 Outback will be there for you. With two engine options, it has the power and speed you'd need. The 2.5-liter boxer-4 delivers 175 horsepower and 174 lb-ft of torque while the 3.6-liter flat-6 produces 256 hp and 247 lb-ft of torque. What makes the Outback impressive though is the All-Wheel Drive with Active Torque Vectoring that gives you maximum traction and stability. It allows you to traverse steep roads and deep snow, among others. There's also an X-Mode and Hill Descent Control that boosts the vehicle's off-road ability.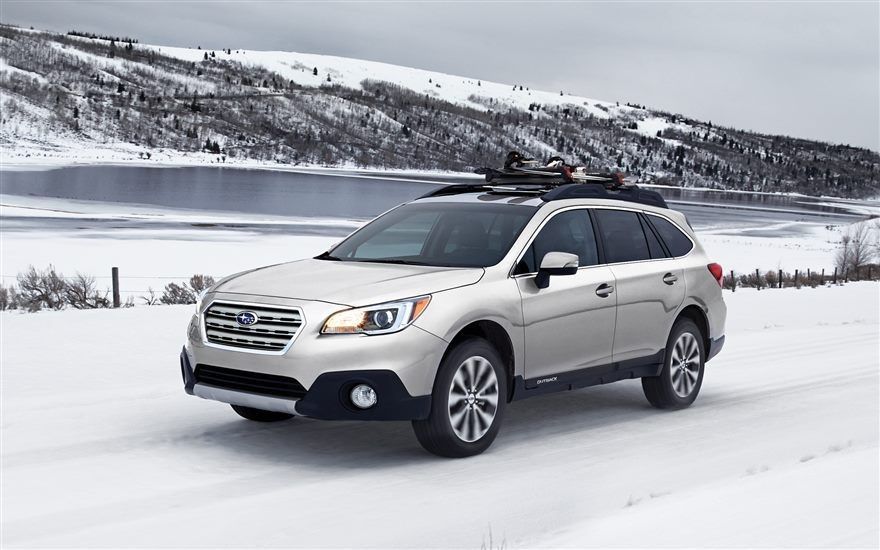 Classy on the Road
The interior of the 2017 Subaru Outback near Hattiesburg, MS features an organized, clean, and functional layout. Java Brown leather upholstery combined with ivory stitching adorn the cabin while a one-of-a-kind woodgrain and piano-black trim add a touch of class. The seats are comfortable and the cabin is quiet, allowing your passengers to relax during the ride. In terms of cargo space, there's plenty of room that you can even expand by folding the seats down.
Even when covered in mud, the 2017 Subaru Outback near Hattiesburg, MS still looks classy and stylish. It's thanks to the unique Brilliant Brown color and the silver finish covering the roof rails. Outback's shape is attractive while round fog lights and rugged lower body cladding give the vehicle a certain character. All these enhancements though are just an added bonus to the already handsome Outback.
Safe at Every Turn
When going on a road trip with the entire family, safety is of utmost importance. The 2017 Outback ensures this with a set of driver-assist technologies like the Blind-Spot Detection that watches hard-to-see areas for you and the Rear Cross-Traffic Alert that keeps you aware of other vehicles around you when you're backing up. The EyeSight system also combines the abilities to monitor traffic movement, keep you on your intended path, and optimize cruise control.
You'll never need any other vehicle again for your family adventures. Check this model out once it's available at a Subaru dealer near Hattiesburg, MS.
Sources:
2017 Subaru Outback, Subaru.com
2017 Subaru Outback, Kbb.com