For those unhappy with the selections available at nearby car rental locations,
Drive Baldwin Rentals (Subaru Rentals) near Denham Springs LA
. Taking advantage of a Subaru rental offers the opportunity to drive the safest and most reliable vehicle on the road. When renting a car, renters typically have no idea what they are getting for their dollar. Renting a Subaru from Baldwin promises a pleasant and valued experience. 
Safety and Reliability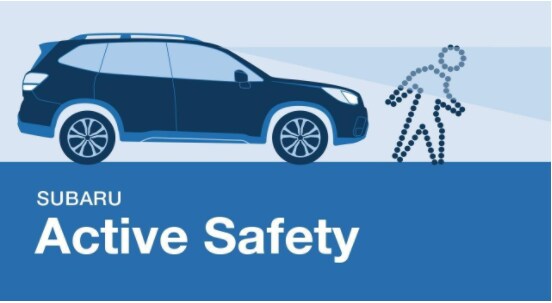 Drive Baldwin Rentals (Subaru Rentals) near Denham Springs LA provides a guarantee when it comes to a safe driving experience. That is because Subaru has been branded one of the safest vehicles on the road. When renting from Enterprise and the other national chains, one might drive off the lot in anything from a Nissan Sentra to a Chevrolet Malibu. At Baldwin Motors, they guarantee a pristine Subaru, and the auto manufacturer guarantees the absolute best in safety. The only difference in driving off Baldwin's lot in a BRZ and a Legacy is one is a car, and the other is an SUV. Safety is paramount in both, as in all other Subaru models. The auto giant does not just tout such a claim to fame, they have the goods to support the statement. Subaru was awarded the Top Safety Pick in 2021 by the IIHHS and ranked number one for safety by the ACSI. No better sources could bestow accolades for such an accomplishment. 
Drive Baldwin Rentals (Subaru Rentals) near Denham Springs LA: Your Choice
When renting a car from the national chains, selection is limited. All too often only size proves to be the renter's option. On top of that, that vehicle is not even available, and an alternate is provided. While that alternate can be an upgrade, selection is still slight. The chances of being able to request a Subaru are slim to none. Renting from Baldwin Subaru provides the renter the option of being awarded what they seek. For those looking for a two-door driving thrill, simply
click this link
 and make the request. For those seeking a long-distance travel experience, Baldwin can honor your request for an SUV. Now renting is made easy and proves that all the customer's needs and wants can be met. Additionally, Drive Baldwin rentals offers all-inclusive add-ons including: Bike Carrier, Kayak Carrier, Cargo Carrier, Paddleboard Carrier and Pet Gear.
Test Driving Brought to a Greater Level

Drive Baldwin Rentals (Subaru Rentals) near Denham Springs LA makes another experience possible. For many, a quick drive up the highway and back to the dealership in no way provides a complete experience in test driving a vehicle. While Subaru itself puts forth a great commitment into their vehicles, potential buyers owe it to themselves to gain a full understanding of the Subaru they hope to purchase. Baldwin Subaru makes this possible with their renting capability. For those interested in purchasing a Crosstrek, now they could take one home for an extended period. Simply place your order and drive home in a Crosstrek. Chances are you will come to love it before getting home, but one never knows. You might change your mind and seek out the Forester. Fear not. Just return to the dealership and rent your next selection. Baldwin makes the new car purchase process even more enjoyable with this rental provision. Next time your Toyota needs work, take advantage of the situation, and rent a Subaru at Baldwin Subaru at 1730 N Hwy 190 Covington, LA 70433.