The 2021 Subaru WRX and WRX STI are famous for their high-performance output on any surface, in any weather condition, and in any climate, thanks to Subaru's years of experience in rally racing. Although rally competition doesn't get as much publicity in the U.S. as other locales, it takes tons of talent and capability from the drivers and their vehicles. Guess who's won numerous world championships in rally racing? That's right, Subaru!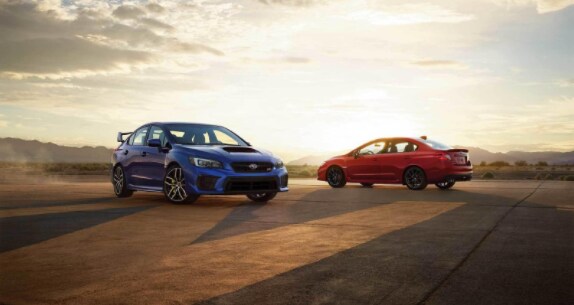 So, if you're looking for a reasonably priced compact sedan that's also practical and delivers an exhilarating drive, look no further because you've found it in the 2021 Subaru WRX STI! This little four-door car worked hard to earn its reputation as an excellent choice for drivers who want high performance without the high expense usually found in the high-performance segment.
In addition to its performance chops, the 2021 Subaru WRX STI still provides the same time-tested qualifications as its Subaru siblings, including safety, quality, and good resale values. The outstanding capabilities of the WRX STI and other Subarus are based on full time AWD. When encountering slippery road conditions, you'll really appreciate the extra traction, which is an advantage that front- or rear-wheel drive rivals can't offer.
2021 Subaru WRX STI near New Orleans LA: Practicality
In terms of practicality, the WRX STI also comes out ahead of rival performance coupes because its body is a sedan with easy access to a spacious back seat, and it's endowed with a roomy trunk. For buyers with children, this is a huge bonus because you won't need to sacrifice performance for functionality in your family car.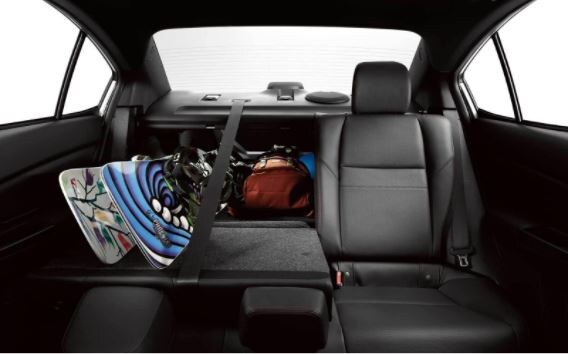 However, the main attraction of the
2021 Subaru WRX STI near New Orleans LA
is its powerful turbocharged engine. It comes with a 2.5 liter turbo flat-four engine that kicks out 310 hp and 290 ft-lbs of torque, and is mated to a standard six-speed manual transmission. There's no CVT, which you shouldn't be asking for anyway, with a car like this!
An upgrade that's exclusive to the STI is a more complex AWD arrangement that includes a driver-managed center differential and driver-adjustable torque distribution. This lets the driver fine-tune vehicle response on challenging roads and isn't much different from the way rally drivers push the STI race versions in competition.
But don't worry! The STI doesn't always need to push its limits; it can be driven lightly. (The question is: Can you?) Take it easy on the gas pedal and you can use the STI to commute, pick up the kids, and get groceries. It may not be as quiet as other compact sedans, but none of the STI's rivals can give you the combination of performance, practicality, and price as the WRX STI.
Yes, one of the most satisfying perks of owning the 2021 Subaru WRX STI near New Orleans LA is the price you'll pay. With the destination charge added on, the STI begins at $38,170, just $250 more than the 2020 model.
So what are you waiting for? Head over to Baldwin Subaru at 1730 N. Hwy 190 in Covington to check out all of our inventory!