As the perfect blend of adventure and practicality, the
2021 Subaru Forester near Gulfport MS
is coming soon to Baldwin Subaru. If you're searching for a well-built crossover that's not flashy, the dependable Forester is for you.
Subaru gave the Forester a redesign for 2019, so there weren't many changes for the 2020 model. A few new features that were added include: 
•
an upgrade in cruise control with lane centering and lane departure prevention
•
an upgrade in the tire-pressure monitor system, which now displays the pressure in each tire
•
an LED lamp now illuminates the license plate on all models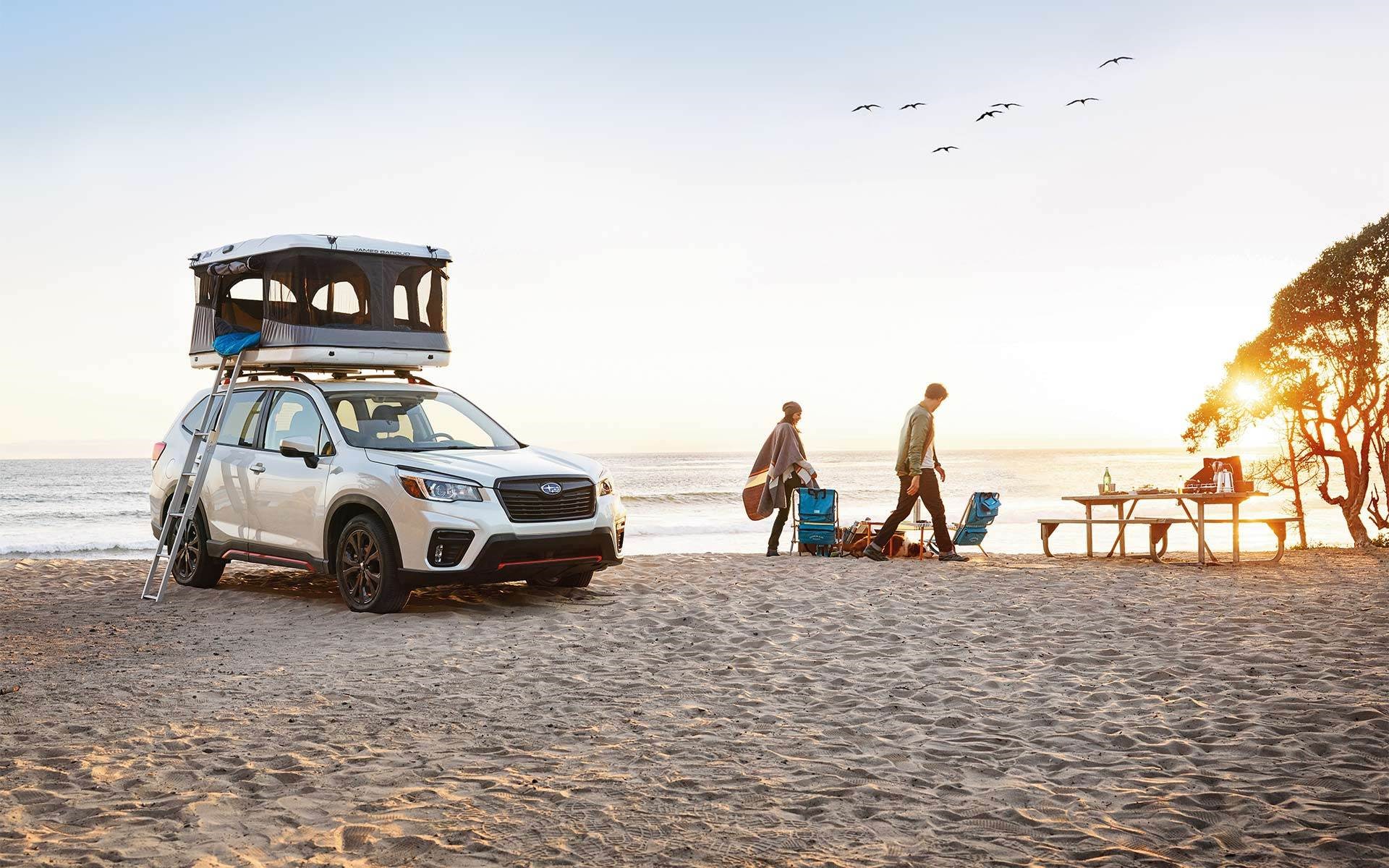 Premium trim models now come standard with the All-Weather package-heated exterior mirrors, heated front seats, and a windshield wiper de-icer-and Touring models get LED cargo-area dome lights with off-delay and an LED tailgate light.
Look for the Forester to receive very few changes for the 2021 model, which is the third year of the design cycle (Subaru redesigns models or introduces new models about every 5 years.) expect a few styling changes inside and out, as well as shuffling features from the options list over to the standard column. The biggest news is that there are strong signs that a new turbocharged engine is coming.
Subaru may be exploring the return of a turbocharged engine to its 2021 Subaru Forester near Gulfport MS because the turbo option was dropped when the newest-generation Forester was introduced. Although sales seem to show that buyers are satisfied with the performance of its current engine (a naturally aspirated 182-hp 4-cylinder), one of the biggest customer complaints has been about a lack of power. Restoring a turbo similar to the 250-hp 4-cylinder in the 2014-2018 Forester 2.0XT would be a smart move in a hotly contested class of vehicles. Several rivals including Mazda, Kia, Jeep, Ford, GMC, and Chevy offer turbo fours in the 250-hp range.
Another engine option is the turbocharged, 2.4 liter 4-cylinder that's used in the Subaru Outback and Ascent midsize crossovers. Its 260 hp and 277 lb--ft of torque would be crazy powerful in the lighter Forester!  More likely however, Subaru may withhold any engine changes until this new Forester's midcycle refresh. That would occur for model-year 2022, judging by past practice. However, some sources predict it coming for model year 2023
2021 Subaru Forester near Gulfport MS Could Get a Hybrid Engine
The Forester is also expected to get a hybrid engine (finally!) alongside the current flat-4 component. Whether or not it'll be offered for 2021 is still unknown. There are also rumors about an upcoming Forester STI version which would be incredible, but we'll just have to wait and see.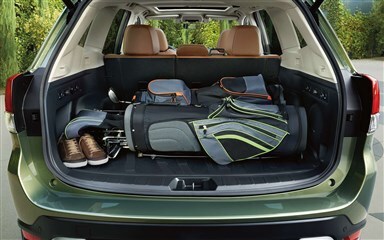 Like much of the lineup, the 2021 Subaru Forester near Gulfport MS embodies a more rugged and outdoorsy choice compared to the typical family crossover/SUV. The Forester's higher ground clearance and standard all-wheel drive have a lot to do with that, as well as Subaru's reputation. Whatever the case, you'll still get a conservatively styled wagon with better off-road capability, better on-road handling, and more room than many of its SUV rivals. Without a turbo option, the 2021 Subaru Forester will still be a slower selection within the class. However, with Subaru's excellent AWD system that comes standard on every model, the perfectly practical Forester is all most drivers would ever need.
Look for the lineup of 2021 Subaru Forester near Gulfport MS to start with the Base model and move up through Premium, Sport, Limited, and Touring trims. The exceptional EyeSight safety suite, which includes autonomous emergency braking, adaptive cruise control with lane-maintaining and lane-centering steering assist, will again come standard on all trims. The exact release date for the 2021 Forester is still unknown, although it will be in the later part of 2020. Keep checking back with us at Baldwin Subaru for more updates.